Three years ago the Nike Roshe Run took the sneaker world by storm over night. What started as a simple casual shoe that wouldn't break the bank quickly expanded into a shoe that everyone wanted and could get their hands on. By now you've heard that even thought the name had "Run" in it, these were by no means meant for running.  Nike designer Dylan Raasch came up with the design of the sneaker that got a first run of seven colorways; Calypso, Sport Red, Black/Sail, Iguana, Mango, Siren Red, and Cyber Yellow. These are the OG Seven Roshes that started the craze. We will be comparing these seven OG's to seven of the best design packs of the Roshe. Scroll through and enjoy.
1.)Roshe Run "Black/Sail" OG and Roshe Run Split Pack 
The Nike Roshe One "Black/Sail" OG is the Roshe that you see the most. With its black mesh upper sitting on top of the sail white sole, this OG goes perfect with jeans, sweats or shorts. The Split Pack came out in February of 2013 and included four different colorways. They did a second run of releases of the Split Pack then again in August. While they were two different packs, they both killed the style game.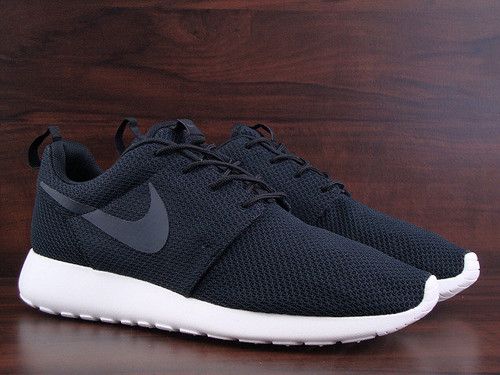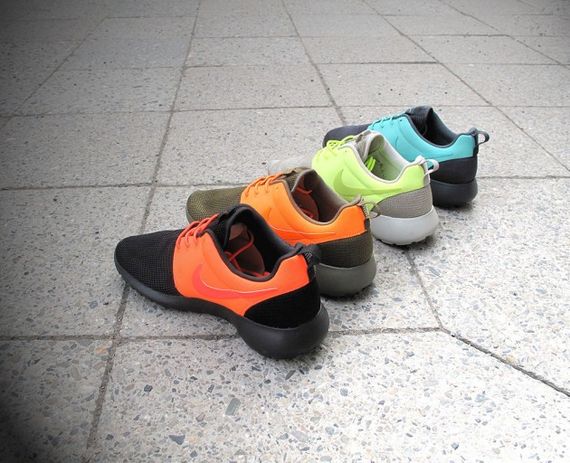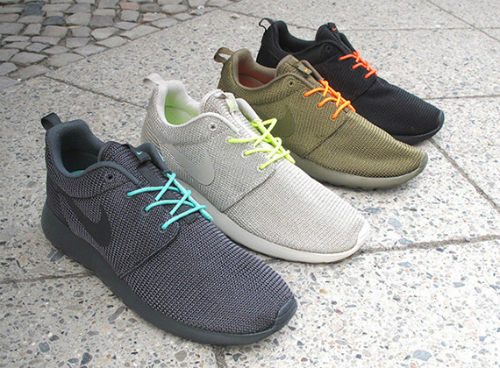 2.) Roshe Run "Sport Red" OG and Roshe Safari Pack
The Roshe One "Sport Red" got put in the public spotlight by LeBron James when he posted them on his Instagram and said, "These are simply the best!! Ultra comfy and can wear them with anything. I'm ordering 100 pair right now". You can't argue with the King. The Roshe One Safari Pack dropped in June of 2013. Sneakerheads went crazy over this pack with its single color simplicity and speckled print detail on the upper. The packs colors were Midnight Fog, Challenge Red, Crystal Mint, and Blitz Blue.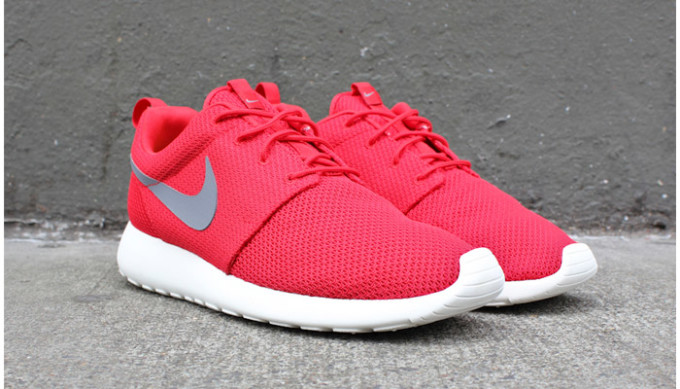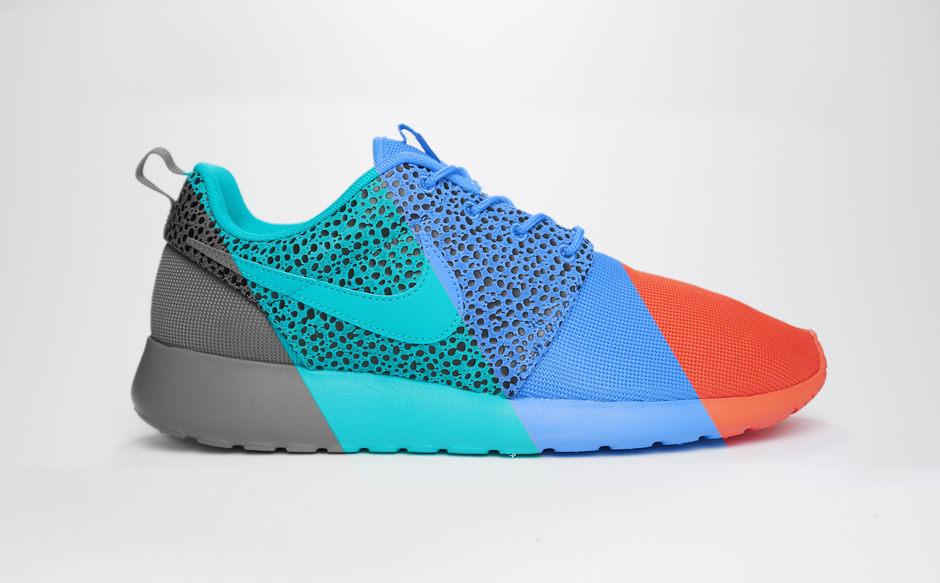 3.)  Roshe Run "Mango" OG and Roshe Run Mid City Pack
The Roshe Run "Mango" OG is that perfect spring and summer sneaker. With its medium grey upper and mango sole, you could throw these on with some dark jeans or light jeans and hit the streets. Nike rereleased these later on in 2013 as the Nike Roshe Run "Mango" V2 since they made the swoosh black instead of medium grey. The Roshe Run Mid City Pack was the first time that we got to see the Roshe Run in a mid-cut style. The Mid City Pack came with four different colorways that represented four different cities. The pack pays homage to the four more prestigious cities in the world, New York City, Paris, London, and Tokyo. These wear a hot commodity and weren't on shelves for long.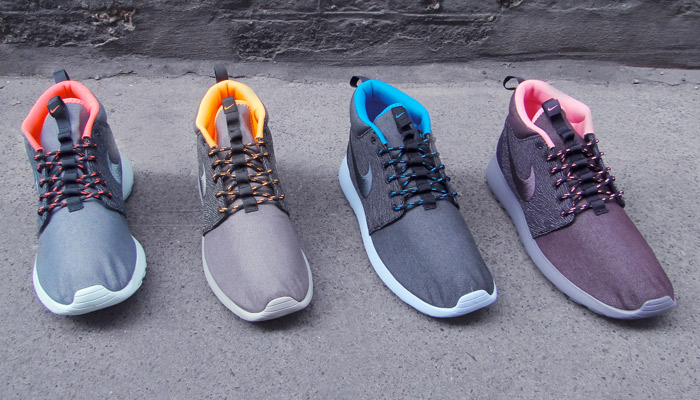 4.) Roshe Run "Siren" OG and Roshe Run Natural Motion World Cup Pack
The Roshe Run "Siren" OG was that perfect sneaker for lovers of the black and red colorway. We all know how historic it is so we will save that story for another day. Whether you were a Chicago Bulls fan or not, this Roshe Run was perfect for any outfit. The Nike Roshe Run World Cup Pack was delivered just in time for soccer fans to grab a pair and cheer for their favorite country. The countries featured were France, England, and Brazil. Nike spared no detail and included the flag of the country on each shoe; this was also the first time we got to see Tech Fleece on a Roshe Run.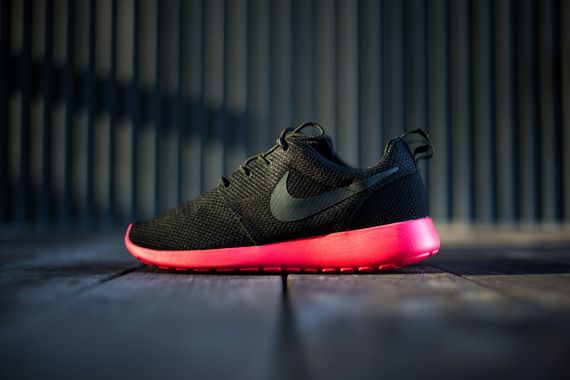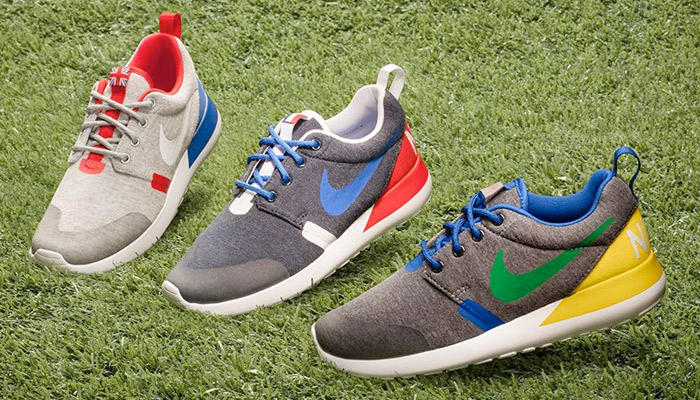 5.) Roshe Run "Iguana" OG and Roshe Run FB "Futbol" Pack
The Roshe Run "Iguana" OG was that perfect colorway for the lovers of khaki and dark colors. Being one of the most sought-after colorways by OG heads. The Roshe Run FB "Futbol" Pack is most well known for the "Yeezy" colorway. Sneakerheads went crazy when these dropped cause if it has Yeezy attached to it, then it's a must have. We can't forget the other two Roshes that were featured in this pack, with inspiration coming from the design of Soccer cleats.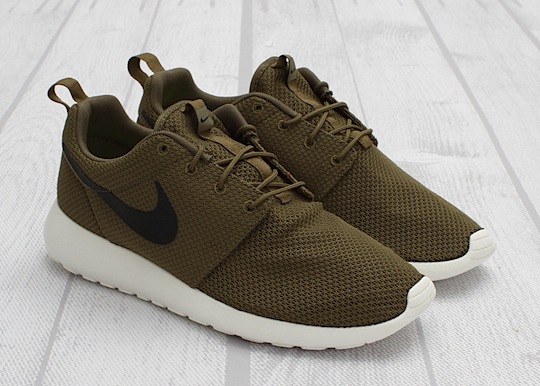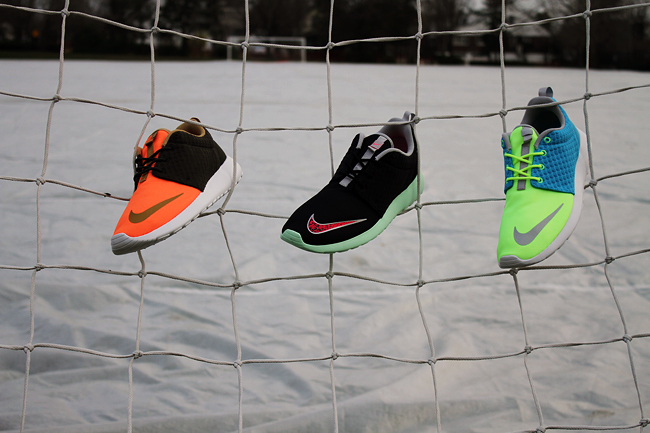 6.) Roshe Run "Cyber" OG and Roshe Run Summer Print Pack
The Roshe Run "Cyber" OG never gets as much love as some of the other OG's. With its anthracite mesh upper and cyber yellow sole, these don't go with as many outfits as the others did. That doesn't mean that when you rocked a fit with them that it wasn't dope. You just had to be creative with them. The Roshe Run Summer Print Pack dropped in April of 2014 and was one of the hottest Roshe releases of the year. Each pair in the pack boasts a sublimated print depicting either a summer sky, sunset or beach horizon, which made them summertime fine.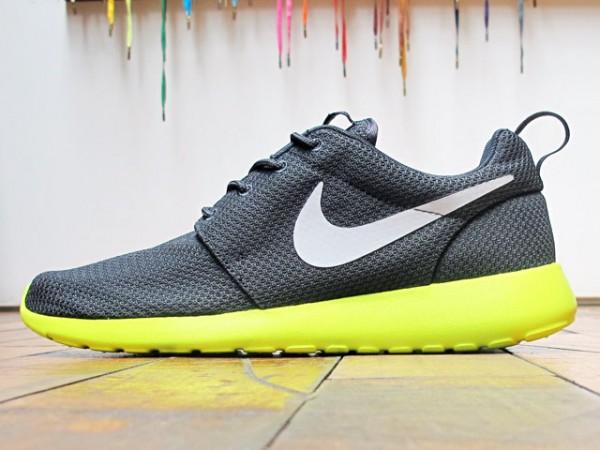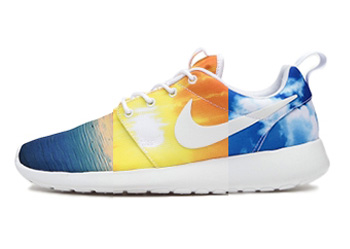 7.)Roshe Run "Calypso" OG and Roshe One Ugly Christmas Sweater Pack
The Roshe Run "Calypso" is the most well known of the seven original colorways. The light grey upper with black swoosh and calypso blue sole made these pop. Everyone wanted to get their hands on these so bad that at one time they were fetching $300 on eBay. People do crazy things for sneakers. The Roshe Run Ugly Christmas Sweater is perfect for the upcoming holiday season. With a holiday themed print on the upper and clean colorways, these are perfect for that holiday party you dread every year. Well not this year since you could have the hottest footwear at the party. These are available right now on Finishline.com and select stores so head that way and pick up a pair.