What "I.E." Means On Air Jordan 11 Lows
In 2015 there has been no shortage of Air Jordan Retro releases. Currently two-thirds of the way thru September, there has been a handful of Air Jordan XI Lows that have came out, with another dropping on the Saturday. Looking at the two versions of the low top Jordan 11 that have been retro'd, even the most casual sneakerhead would notice the differences. One has patent leather like the full-height version that comes to mind when nicknames like 'Space Jam' & 'Cool Grey' are said, while the I.E. version features a redesigned upper constructed from a leather/mesh upper. The sole unit is the exact same for both.
After its original release, the Air Jordan 11 Low I.E. has been given the Retro treatment in 2003, 2007, 2011, and in present-day 2015. With all these reissues of both new and OG colorways, it should be safe to assume that most of the shoe's nuances would have been uncovered, but that isn't the case. If anything, during this time information age of having access to nearly all parts of the earth, the lesser-known facts about sneakers have gotten more convoluted due to the large amount of misinformation online. Which is why for this feature, I am hoping to make sense of the IE label on the Air Jordan 11 Low once and for all.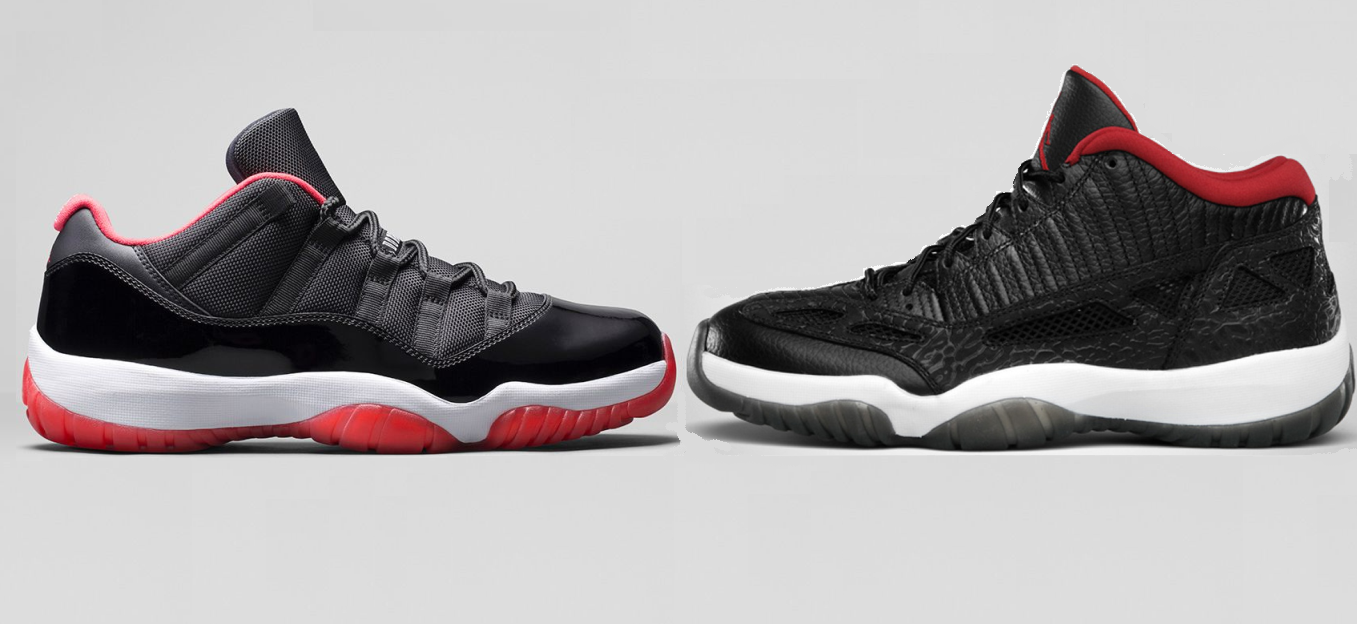 First seen on Michael Jordan's feet against 1995-96 during the NBA Playoffs (the same year the Chicago Bulls went 72-10), this was the first time since the AJI & AJII that a second silhouette height option of MJ's signature shoe was made available. Once it was made clear that Sir Altitude was "all in" when it came to the Air Jordan 11 Low, Nike Inc wasted no time pumping out different colorways for him to wear.
That proved to be the right move as Michael was seen in more colorways of the height-reduced fan-favorite Air Jordan than you could count on one hand. While that isn't saying much with the current climate of retro releases considering at least one Air Jordan has come out a week since 2015 started, the fact that MJ had so many options and switched them up often in 1995 speaks to the magnitude of impact the Jordan 11 has. Whether dropping buckets during the NBA Finals or accepting the MVP award, Jordan wore the Jordan 11 Low a lot.
When the Air Jordan 11 originally debuted during the 1995-96 season, sneaker box labels didn't yet have the Jordan number printed on. Every season when it came time for Michael Jordan to get the latest sneaker in his line, the box read "Air-Jordan". It wasn't until five years later in 2000 when the Air Jordan XV first came out that the silhouette number was seen.
With the latest re-release of different Air Jordan 11 Low I.E. colorways, there has been a broad News.Nike post about the its history officially published. That was mostly made up of quotes from lead designer Tinker Hatfield:
"We were looking at how we could extend the original performance basketball shoe into something that could further the design, but turn into a low top…I wasn't interested in an exact replica of a XI in a low top; I was more interested in doing a low top that was partly the Jordan XI, but fresher…I felt like [patent leather] was contrary to the summer feel…The shoe didn't need to feel so stiff and heavy. For the summer, I wanted something that was lighter and easier to wear."
In 2011 when the original Black/Red-White colorway of the Jordan 11 Low I.E. re-released, the Twitter feed for the Nike Store went on record in July of that year stating I.E. stood for "International Exclusive".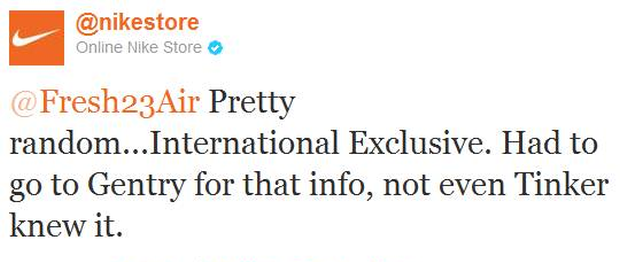 Despite that information coming "straight from the horse's mouth", I've always had a hard time accepting that as completely true since there has never been a Air Jordan 11 Low I.E. that was only available overseas in any capacity. Never has their been a colorway of the lowtop Jordan 11 I.E. that was a Asia or Europe-exclusive release of vice-versa (indigenous to the US making it internationally exclusive to all other countries). So that explanation doesn't make sense.
It seems that any two words that could make sense have been connected to the meaning behind the I.E. stand. This is aptly shown thru the Imprinted Elephant suggestion. That guess is supported by the use of elephant print panels seen on the first Jordan 11 Low IE; a feature never seen on a silhouette since 1988 with the Jordan III. Though the initials fit, this title is quickly proven wrong as a Air Jordan 11 Low I.E. releases in 2015 feature no elephant print but still are signified as a I.E. release.



There is the chance the two letters came together completely by chance. It is rumored that Air Jordan 11 Low I.E. series could have come from a printing mistake. There are label pictures online of different size-C Jordans that have "IE White" as a color used, so it is possible that on the first edition box labels in '96 that this was a formatting mistake that made it off the line without being corrected. There is also support that "I" was suppose to be the letter "L" and these were suppose to be read as "Air Jordan Low L.E".
The intended meaning of the I.E. label might be long gone. This has been a discrepancy in the sneaker community for years (a lot like the KO label) and has never been answered to satisfactory. I 100% like the Jordan Low I.E. more than the standard Air Jordan 11 off the strength of being able to wear it on more occasions than the patent-leather-and-ballistic-mesh version. With talk of a midtop version releasing before the end of 2016, it might be advantageous to pick up these early releases.
Surprisingly, the next Air Jordan 11 Low I.E. to release could have made our list of Previously Exclusive Jordan PEs since the upcoming colorway has only been available to FIBA-licensed referees in the mid 90s and never been available to the public before. On Saturday, September 26th the 'Referee' Air Jordan 11 Retro Low I.E. releases for $170.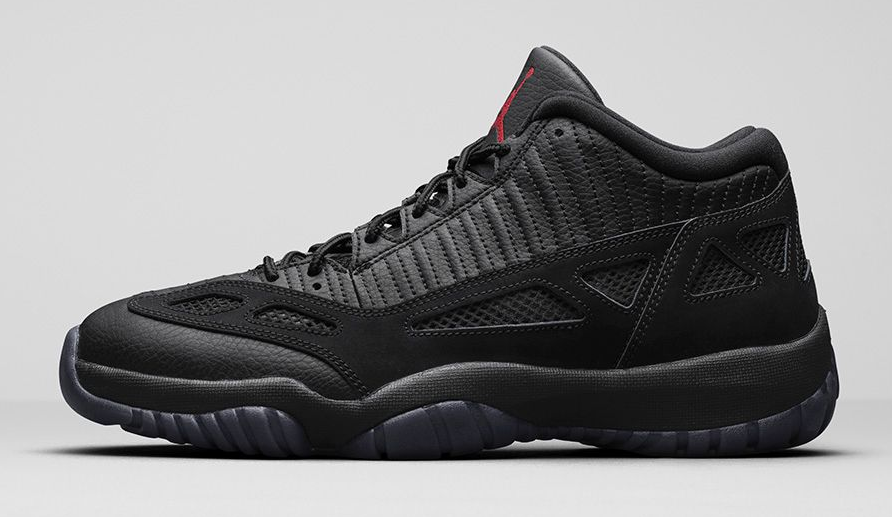 Read Next