Post-Workout Refueling with @FitFoodieFinds
There's nothing better than post workout fuel that tastes like a peanut butter banana milkshake that's actually healthy and packed with protein (23g to be exact!). This recipe is one of my all time favorite smoothie recipes because it's easy to make and delicious!
Lee Hersh | Fit Foodie Finds
FitFoodieFinds.com | @FitFoodieFinds | Pinterest.com/FitFoodieFinds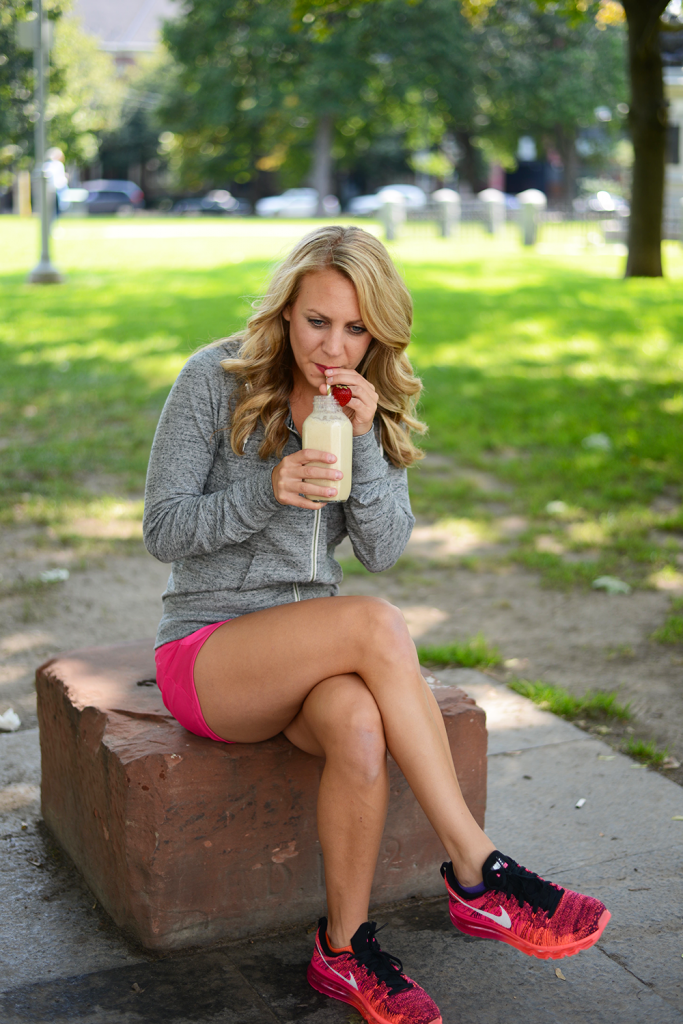 Top: Nike Gym Vintage Full Zip | Bottom: Nike Crew 3-inch Running Shorts | Shoes: Nike Flyknit Air Max Running Shoes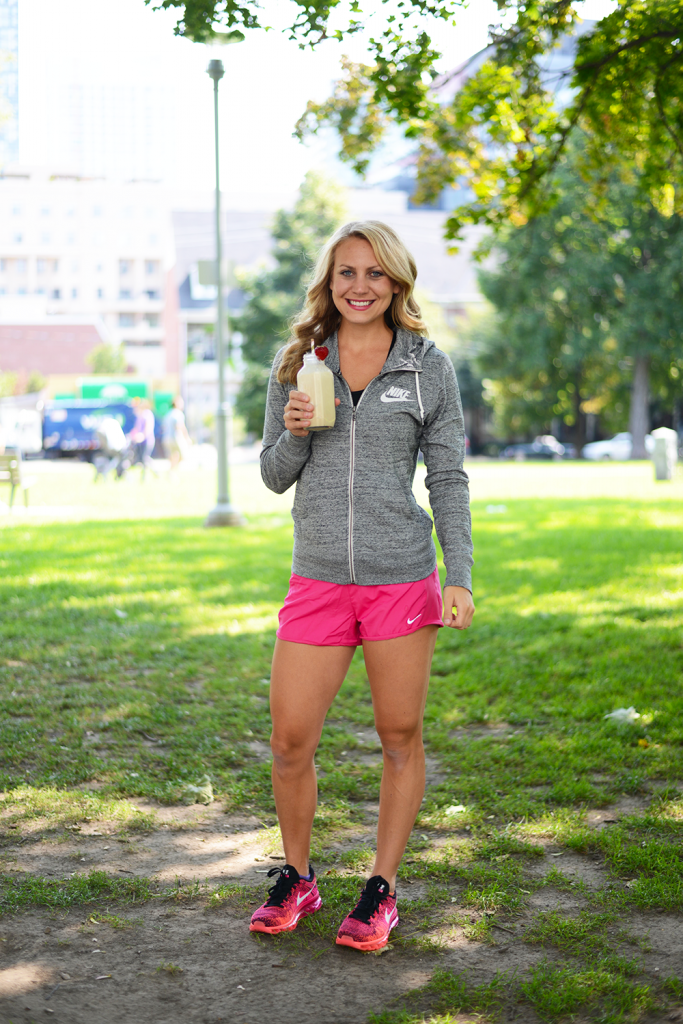 Peanut Butter is a great source of healthy fats and to make it even better, it's packed with protein! If you are feeling fancy, you can grind your own peanut butter with no added sugar or preservatives. I prefer creamy peanut butter, but feel free to use chunky. In this smoothie, I used a frozen banana for the base in addition to a few ice cubes for a creamy and sweet consistency with a punch of carbs. I used a scoop of my favorite vanilla whey protein powder, but if you need to keep things dairy free, feel free to use a plant or soy-based powder. Protein powder is a great way to sneak in some extra protein, especially after a tough workout. Last but not least, I used vanilla extract and a pinch of salt to bring out the sweet and salty flavors of this delicious peanut butter banana protein smoothie!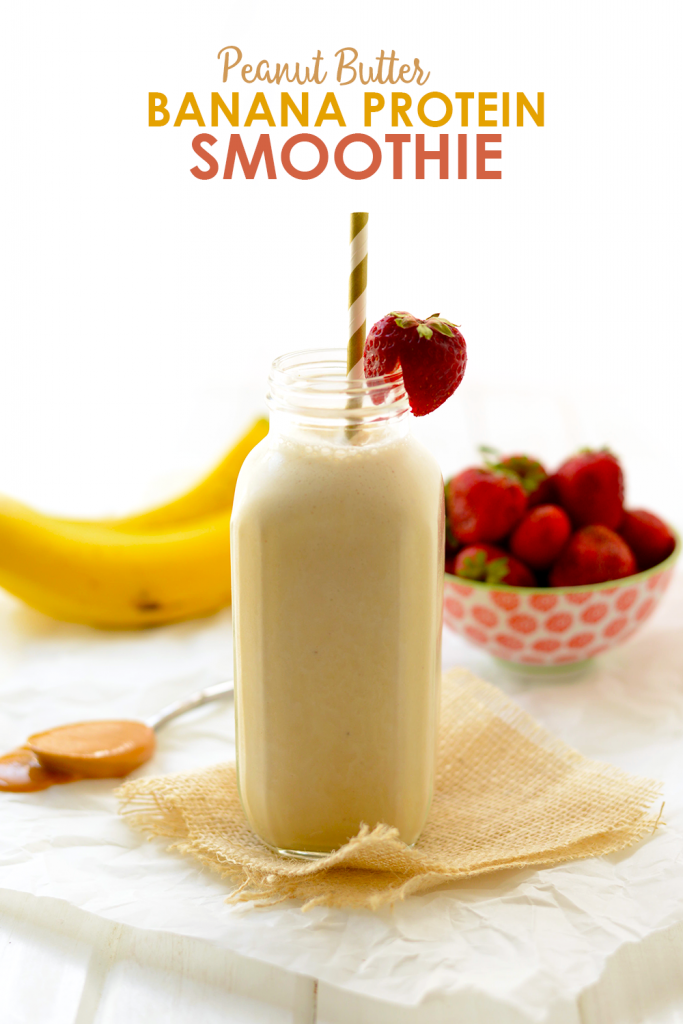 PIN IT to save for later!
Peanut Butter Banana Protein Smoothie
Serves: 1
Time: 5 Minutes
Ingredients:
1 large frozen banana
3-5 large ice cubes
1 tablespoon peanut butter, creamy
1 teaspoon vanilla extract
1 scoop vanilla protein powder (I used whey)
1 cup almond milk, unsweetened
pinch of sea salt
Method:
Place all ingredients in a blender and mix until smooth.
Nutrition:
317 calories | 10g fat | 222 mg sodium | 37g carbs | 4g fiber | 19g sugar | 23g protein
Lee is the blogger behind Fit Foodie Finds where she shares healthy recipes, workouts and tips for healthy living. Follow her on SnapChat (@FitFoodieFinds) to see what she's up to. 
Read Next