Color Crush – New Balance 574 'Blue' & 410 'Blue/Coral'
New Balance shows no signs of slowing down when it comes to impressing the sneaker judges of the world and these next styles are perfect examples. Vintage hues take the spotlight with 574 "Blue" & 410 "Blue/Coral". Easy on the eyes and simply attractive when it comes to seasonable fashion. They're ideal for strolling around town (day or night), walking to class, running everyday errands, you get the idea. Casual jeans or an edgy skirt? either way, these timeless colorways have fun with it all. 
Model: @Kaitfitzy
Photographer: @Demitomphroy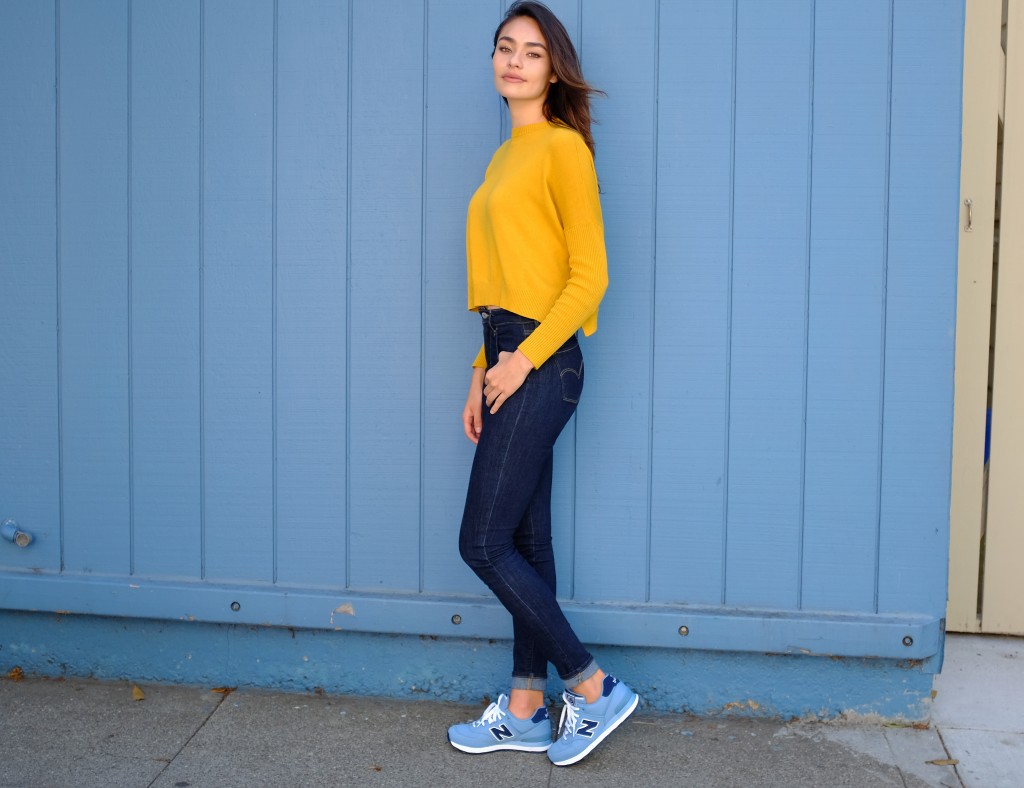 While roaming the artsy streets of San Francisco, Kaitlyn shows off a knockout color combo of blue and yellow with her New Balance 574. Dark-wash denim emphasize accents in Kaitlyn's sneakers, while a sunglow sweater compliments the "Blue" colorway and picks up detailed stitching in her jeans. This look embraces a trend-setting color pallet for end of summer and back-to-school.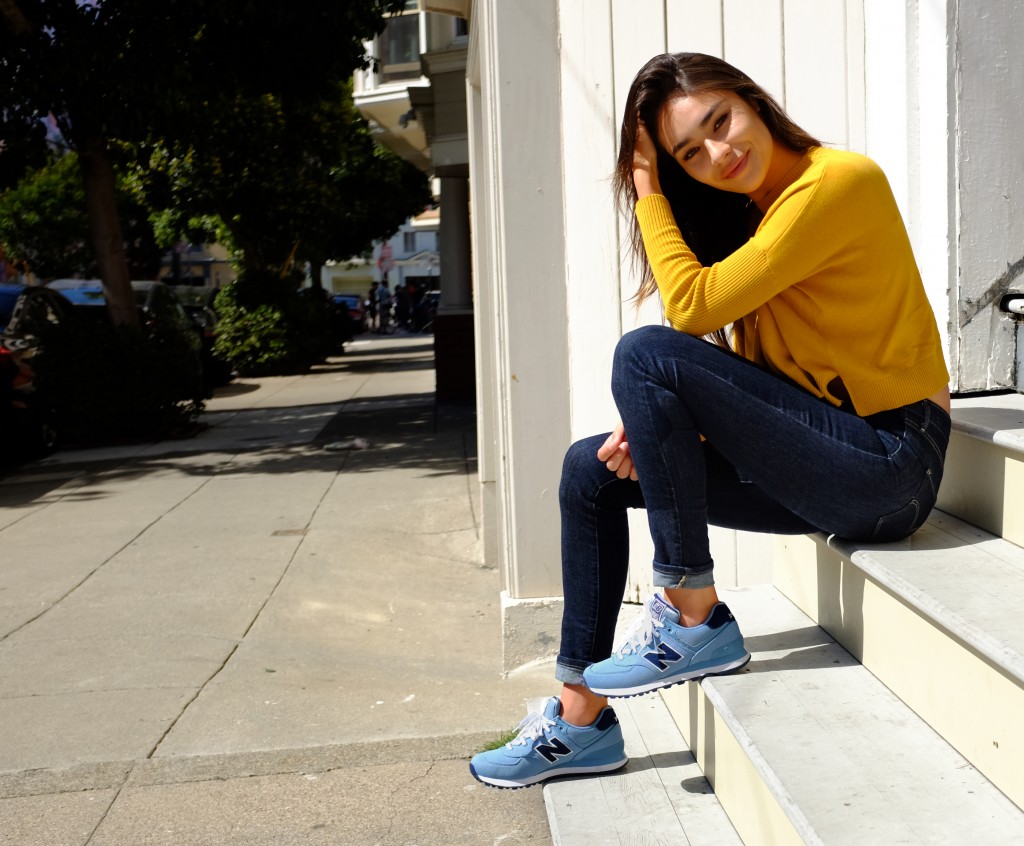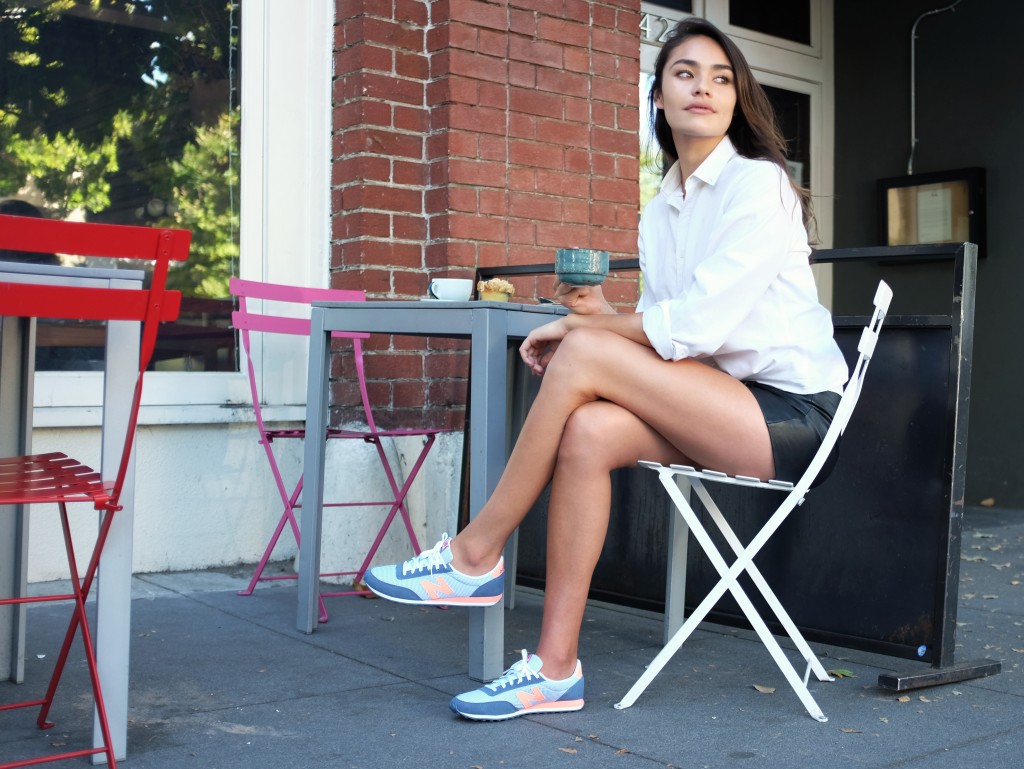 As a lightweight sneaker for New Balance, the 410 is not only reliable for durability and comfort, but display a level of simplicity when it comes to style. Kaitlyn takes a black leather mini-skirt and tones it down with a white, button-up blouse. This allows her overall ensemble with Blue/Coral 410's to be easy yet chic.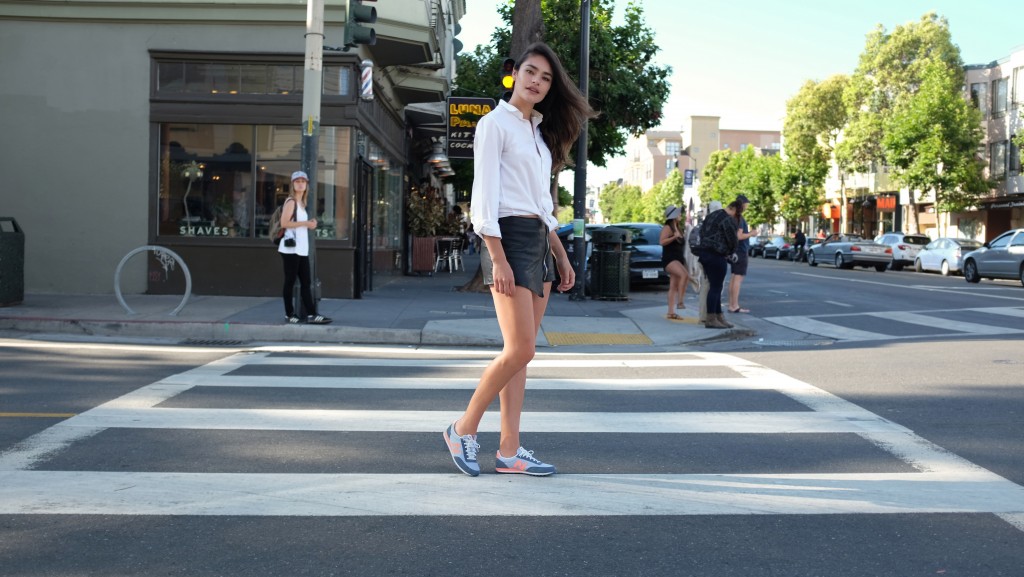 Are you loving New Balance colorways? Check out all the styles at Finishline.com
Read Next