Science Behind Nike's Glow Technology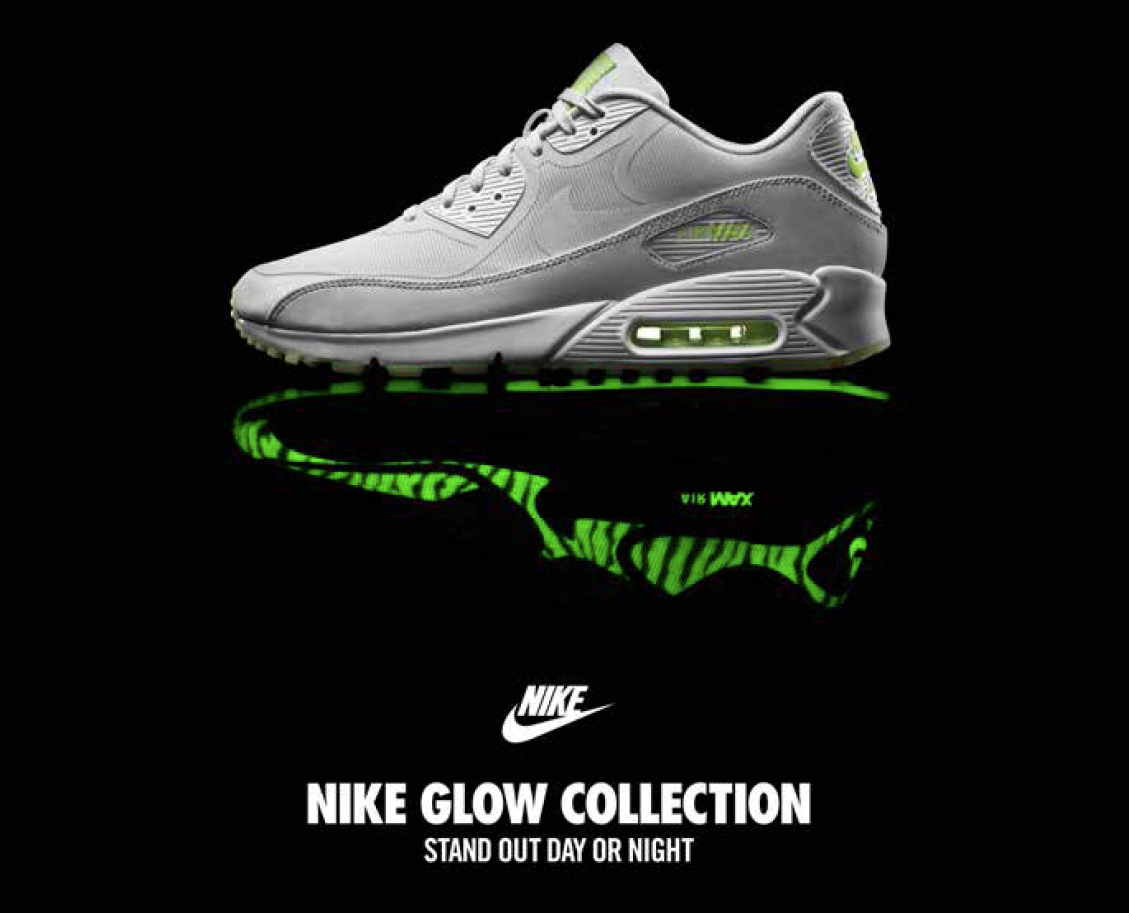 Glow in the dark shoes aren't just for grown ups.
By day, these Nikes will feel like any comfy pair of Air Maxs, but by night, they'll make you feel just like a kid again. Before we get into the specific glow-in-the-dark sneaker colorways, let's take a look at how glow-in-the-dark products work.
What you may or may not know is that glow-in-the-dark products need to be charged. Why?
All glow-in-the-dark products, including the new Nike Air Maxs contain phosphors that radiate light after being energized. Phosphors can be energized by a number of different sources, including electron beams, ultraviolet lights, and normal lights that we regularly encounter. Once the phosphors become energized, they will illuminate light anywhere between 10 minutes and several depending on how charged they are, as well as the specific type of phosphor.
Now that we've refreshed you on a quick chemistry lesson, let's take a look at the shoes. The Nike Air Max Tape "Glow-in-the-Dark" Pack consists of:
In the light, these shoes are simple and subtle, consisting of all-white bases, with hints of Geyser Grey and Lab Green accents. When illuminated, the men's colorways have a zebra printed glow-in-the-dark pattern on the uppers, while the women's versions feature a glow-in-the-dark leopard printed upper. All the sneakers feature the infamous semi-translucent glow-in-the-dark outsole.
Nike is showing a little extra love to the ladies with the Nike Air Max Thea Premium Running Shoes. They too feature glow-in-the-dark elements located on the heel portion of the outsole as well as the visible Air Max units. For a little extra flare, Nike threw vibrant Volt on the tongue, laces, and inner-lining of all three shoes.
Do you rock glow, yes or no?
Read Next