3 Outfits to wear with Puma Suede
The Puma Suede has been at the forefront of footwear fashion for decades now, and it's not going anywhere anytime soon. If you're a fan of the Suede and are looking for some sweet outfits to pair up with this sneaker, we have three options for you, each for different occasions.
Outfit 1 – Going Out
If you plan on stepping out for a night on the town in your Puma Suedes, you are going to need a fly outfit that matches. The Men's Puma V-Neck T-Shirt in the White paired up with some denim jeans are perfect for a classy fall look. To look your very best, we recommend matching this outfit up with the Puma Suede in the Teal/Orange colorway.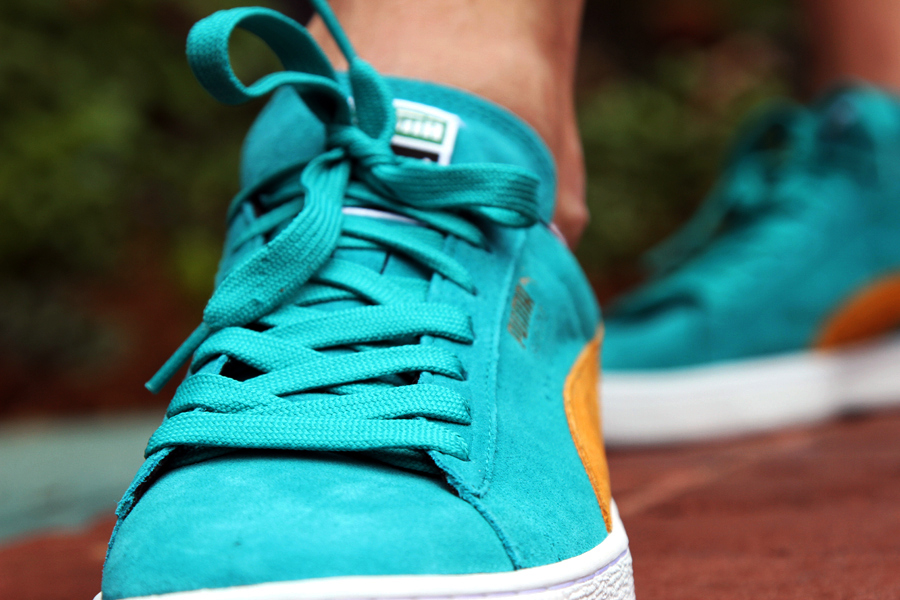 Outfit 3 – Staying In
If you are just trying to chill and stay comfy in your Puma Suedes, start off by snagging the Men's Puma Outline Cat T-Shirt. Match this tee up with the Men's Puma Form Stripe Training Shorts, and you have yourself an outfit that is just as fresh as it is comfortable. We recommend you match this 'fit up with the Pink/Teal colorway of the Puma Suede for some extra color.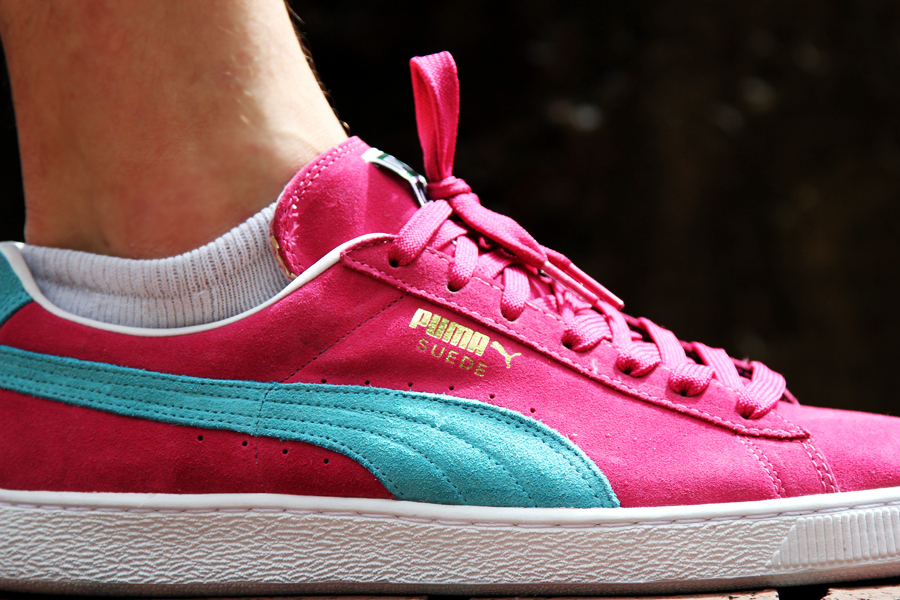 Outfit 2 – At the Gym
Looking great at the gym can give you the extra confidence to keep pushing yourself. Might we recommend the Men's Puma Vintage Logo T-Shirt in the Steel Grey/Blue colorway? This shirt is comfy and iconic, and the Men's Puma T7 Wind Pants go with it perfectly, making it a sweet combo for pumping iron or jogging around the track. To top it off, the Yellow/Teal Suede will do it if you're checking in for a light workout.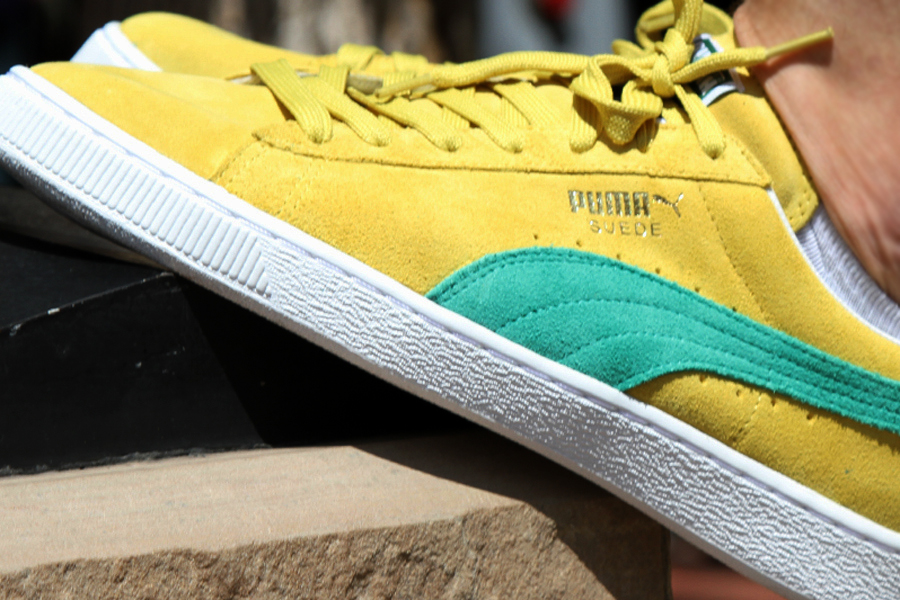 What do you rock with your Suedes?
Read Next