Top 5 Reasons to Wear Canvas
One of the most difficult things when buying a new pair of shoes is deciding on what materials you want to go with. There's a wide variety from leather to suede, or from mesh to canvas, and everything in between. However, for your next pick up, we suggest you get yourself a nice pair of canvas sneakers, and here is why:
1. Perfect for Hot Weather
The temperature outside is warming up, and there is no sense in suffocating your precious feet under all of that leather. Canvas is perfect for the warmer weather, because it is much more breathable than your typical shoe materials. Not only is it more breathable, but canvas is also relatively lightweight, so you don't have to worry about them weighing you down.
1. Cheap
Unlike leather or suede that are made from animal hides, canvas is made from cotton, linen, and sometimes hemp. What's this mean for you? It means that you won't have to dish out as much money for a canvas pair of sneakers than you would for a leather pair. For example, the Creative Recreation Cesario Lo XVI comes in at a retail price of $49.99, and it would be impossible to find a leather shoe that's as good looking for the price. But just because it may be less money, doesn't mean that it is less quality, because canvas is in fact very durable as well.
2. Easy to Clean
Some people have the misconception that canvas is hard to clean, but it is just because they aren't cleaning them right. The key to cleaning canvas is simple, soap, water and a toothbrush. The fine bristles on the toothbrush will lift the dirt out of canvas while the soap and water will wash away any excess dirt. If the shoe has a very minimal upper such as the Nike Satire Canvas Shoe, try throwing them in a pillow case and washing them in the washing machine on delicate.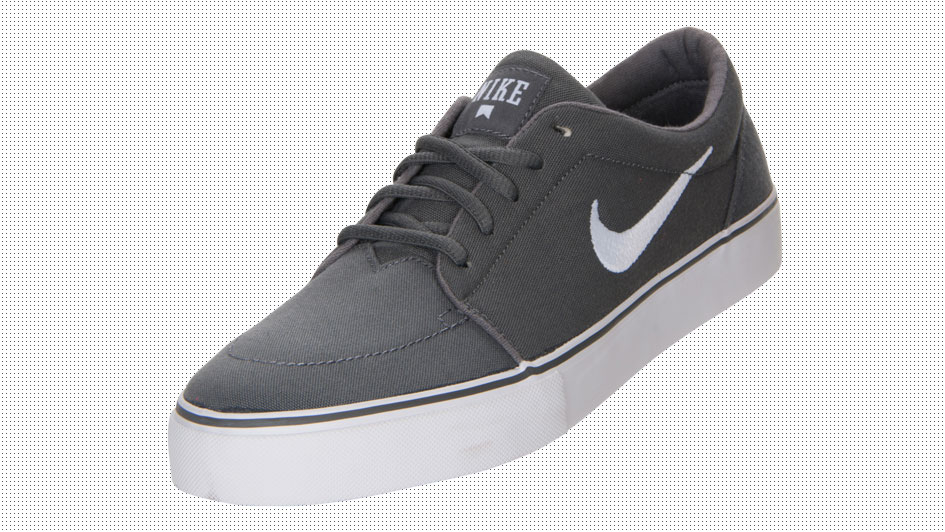 3. Goes Well With Pants or Shorts
We aren't saying that canvas shoes are the only shoes that look good with both pants and shorts, but one of the great things about canvas is you can rock it with either of the two. Take into consideration the Polo Ralph Lauren Vance Side Lace Shoe. It's boat shoe style design with canvas upper would look great with a pair of linen shorts, but the classic styling also translates well when worn under a pair of denims.
4. Canvas is Hot Right Now
If you still haven't been persuaded to pick up a pair of canvas sneakers as your next cop, let us give you one more great reason why you should. Canvas is going to be hot this summer! All of your favorite celebrities and tastemakers will be rocking canvas this summer, so it is the ultimate mesh between fashion and practicability. Just look at the Polo Ralph Lauren Faxon Low Shoes. They feature the classic as well as classy design that Ralph Lauren is known for, and the canvas upper will keep your feet comfy all summer long. Now what's more practical than that?
Read Next