[vc_row][vc_column width="2/3″][vc_column_text css=".vc_custom_1428945371222{padding-bottom: 25px !important;}"]
KoF Insiders: Jamaal Charles runs it in the PUMA Pulse XT
By: janegoldenarms via Kicks on Fire
Puma just delivered a hot and fresh trainer today – the PUMA Pulse XT – light in weight and heavy on style.
And if you're wondering about how well it performs, ask Jamaal Charles. The Flash-fast running back is all about this trainer and he talked to us about the shoes ability on and off the field. Get yours ($70 for the ladies, $75 for fellas) at PUMA retailers like Finish Line and others.
Earliest memory of kicks:
Jordans. Growing up everybody wanted to wear Jordans. Everyone. I wanted to be different, like the PUMA classic suede. Red is my favorite color. And to this day, I want to be different but classic.
What is it that draws you to the Pulse XT:
The style, the way it feels light and comfortable. The versatility. You can wear it with jeans or you can go workout.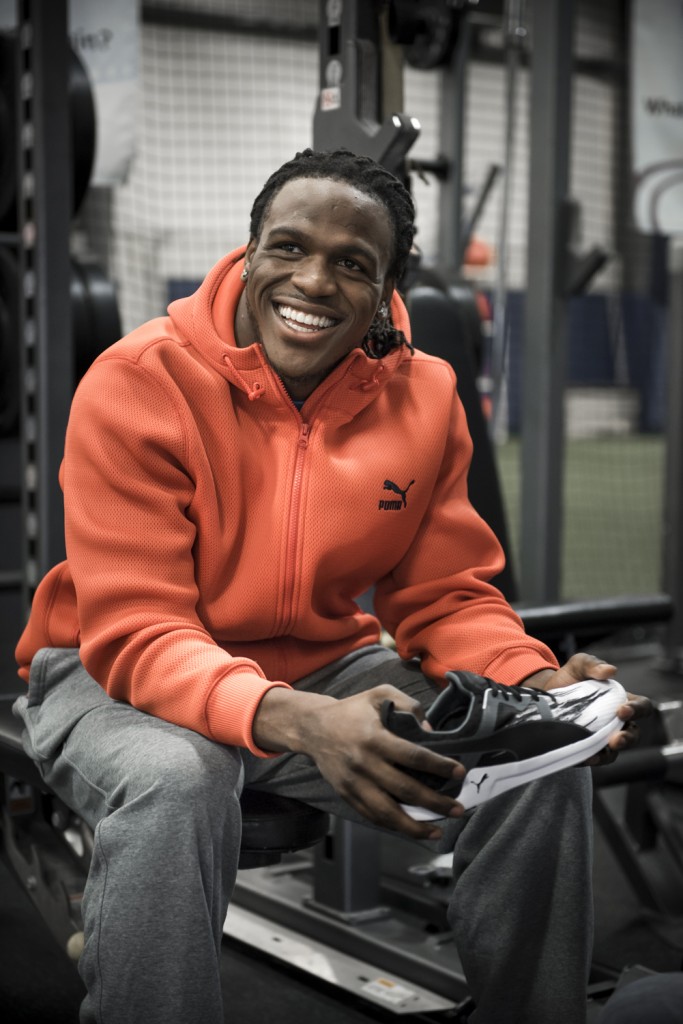 What do you look for in a shoe when you are training:
In off season I want light shoes. I love running – track is my first love. I want my shoe tight around my ankle for mobility and vertical when I'm jumping on boxes. It's got to be classic and comfortable. It's about how it feels on the track, on turf, on a hard floor. It's about the feel. The Pulse XT has it.
What's it like being a PUMA ambassador:
It's pretty cool having a company like Puma invest in me and to rep for PUMA. What drew me to it, is PUMA is symbolic of my style. Fast, bright, inviting. They are like a family and they brought me in and treat me like family.
What inspires you:
Hard work. I want to inspire little kids. Jesus blessed me with an ability to go out there and perform. I'm not going to to waste it. I have to work hard and keep motivating others.
If you were to design a PUMA shoe:
I want it to be light, to have mobility and agility and to be stylish on and off the field. It has to be cool because I'm cool. And I like my trainers to have a tight fit. But I also would want to make a high top because I like my kicks up high, maybe a cool boot for KC because it's cold in the winter. Bring some fashion to it.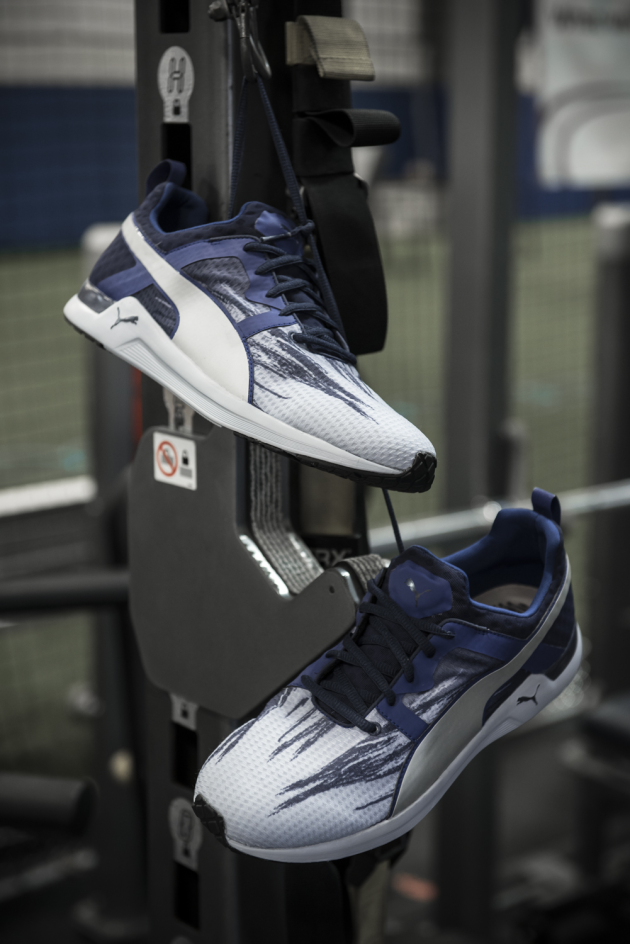 Speaking of KC, what do you like about the city:
It's been a blessing. It's a family town and everyone is nice and friendly. I like to eat at Oklahoma Joe's. And the community – baseball, football – the community is getting the recognition we deserve. I want it to keep going. We deserve it.
During the off-season, you:
I like to play with my daughters – Chuck E. Cheese, bounce houses, swimming, running around, go to the playground. When I'm not with my daughters I like to go on dates with my wife, we're building a healthy marriage. When I get me time, I DJ. I listen to a lot of music and I DJ. I have a great ear for music.
 Who are some of your favorite artists:
Future, Lil Boosie, Drake
What kicks do you like to see your wife rock? What should #ChicksonFire check for?
The PUMA wedge, definitely. And the PUMA crossfit styles.
If the Pulse XT was a song, it would be:
"Turn My Swag On," by Soldier Boy – it's got a lot of style to it and it's different.[/vc_column_text][td_static_title custom_title="Finish Line x PUMA Contest"][vc_column_text]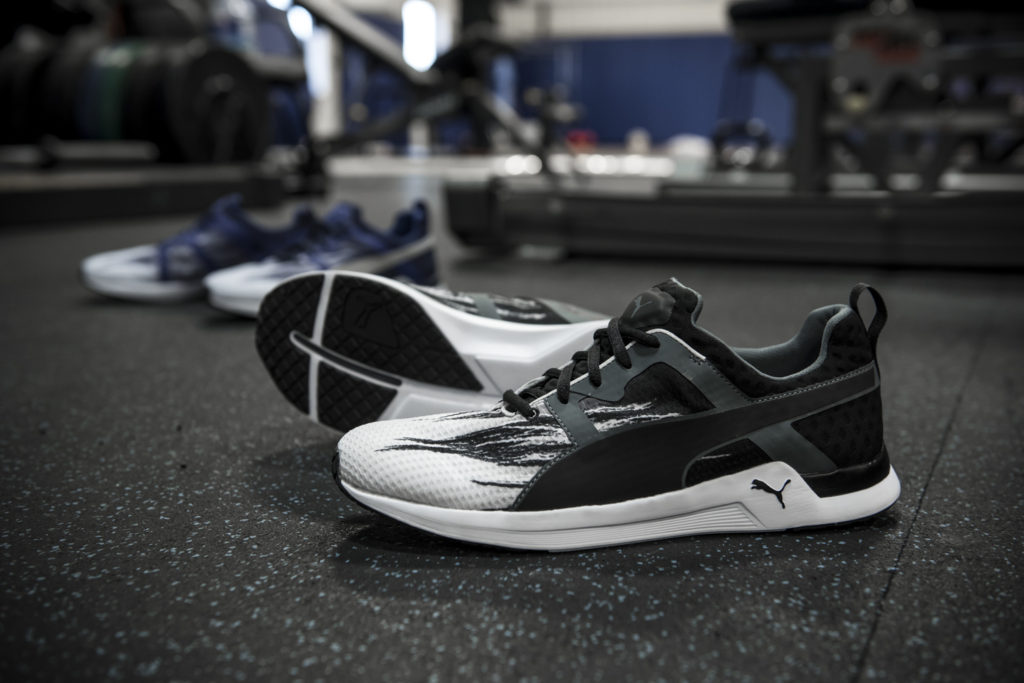 Want to win a VIP trip to see the Kansas City Chiefs and hang with superstar running back Jamaal Charles? Of course you do. So show us how you rock PUMA and use the hashtag #PUMAPulse. We're giving away 1 grand prize trip, and 10 runner ups will win a pair of the new PUMA Pulse XT in their size.
Details from the contest:
Share a vide or photo on Instagram of you wearing PUMA gear.
Use the hashtag #PUMAPulse.
1 winner will win a VIP trip to hang with Jamaal Charles and see the Kansas City Chiefs.
10 winners will receive a pair of the PUMA Pulse XT.
Contest runs 4/8 – 4/22.
Official rules.[/vc_column_text][/vc_column][vc_column width="1/3″][td_static_title custom_title="Read the latest in PUMA News"][td_block5 tag_slug="Puma" hide_title="hide_title" limit="9″ ajax_pagination="next_prev"][td_static_title custom_title="Jamaal Charles News"][td_block3 tag_slug="Jamaal Charles" hide_title="hide_title" limit="10″ ajax_pagination="next_prev"][/vc_column][/vc_row]