[vc_row][vc_column width="2/3″][vc_column_text]
March Madness has officially started. Finish Line caught up with a few basketball experts to hear their thoughts on which teams will be in the Final Four, a champion, and an explanation of their reasoning. What do you think of their preview?
[/vc_column_text][vc_column_text]
Excerpt from: College Hoops: Hood on March Madness
Don't bother asking Utah Jazz rookie forward Rodney Hood how his bracket is doing, and it's not because he picked badly.
"I haven't really filled one out!" Hood told me on the phone on Friday. "I'm just trying to keep up with Duke, so I'm interested to see how they do tonight. March Madness is just fun in general, to watch all these teams play."
Saturday marks exactly one year since Hood's final game for the Blue Devils, and he's come quite a long way since then. After overcoming an early-season foot injury, Hood has emerged in a big way this month, showing himself to have a bright future for one of the hottest up-and-coming teams in the league.
That said, Hood has kept a keen eye on his old stomping grounds. Provided he doesn't have a game himself, he watches Duke every chance he gets. And though his lone NCAA Tournament experience didn't last nearly as long as he'd have liked thanks to a gutsy Mercer squad, Hood looks back fondly at his college days, which he cites as giving him the foundation to succeed on the next level.
We wanted to get a first-hand perspective on the ups and downs of March Madness, so we tracked down the former Duke captain and second-team All ACC for a conversation a few hours before his alma mater tipped it off against Robert Morris.
*****
Finish Line: Have you had the opportunity to watch much of the Tournament?
Rodney Hood: Yeah, I watched a couple of games that came on during the day. You know, every game is exciting, and lots of teams have been making great comebacks. Teams that you don't expect to win are winning, and that's just the beauty of March Madness.
FL: Looking back at your experience last year against Mercer, that's kind of the Tournament in a nutshell, that any team can get hot on a given day and have a great game.
RH: Definitely. Obviously, you want to be on the other side of the score, but that's the Tournament. Any team can get beaten on any given day. If you're not ready on that day, then you will be beaten. Because for every team, this is their last chance to prove themselves, or this is the icing on the cake to their season, so you have to be ready to play at all times.
FL: Is it surreal to watch Tournament games considering you were a part of it just last year?
RH: Yeah, most definitely. A lot of memories come back from that time. It was a fun time for me and my teammates, and it's just great to look at it now and watch as a fan. It's just a great thing to be a part of.
FL: With you and your Jazz teammates, is there any healthy trash talk going on? I mean, Gordon Hayward almost hit one of the greatest shots of all time against Duke.
RH: No, I try to stay away from that. It's probably a sensitive subject for Gordon.
FL: (Laughs) Good point.
RH: We only talk trash when we play against each other in the regular season. There are a lot of guys on teams who played in the ACC, and most of the time Duke wins! So it's always fun to trash talk before a game.
FL: Have you been able to watch Kentucky at all? They're kind of the main attraction of this tournament, coming in undefeated.
RH: I watched them play a couple times. They're a really good defensive team, and everybody has them picked to win, but you never know what can happen in March.
FL: What kind of team do you think can beat a team like that? Kentucky has the great frontcourt, they play great defense and have some shooters — they kind of have it all.
RH: It just takes one team to get hot, a team that hits shots. With any great defensive team in college, they like to pack the paint and make you hit shots. So if a team gets hot and they can keep them off the board on the offensive end, then I think you have a chance.
FL: Do you keep in touch with Coach K? I know he keeps in touch with many of his former players.
RH: Yeah, I talk to him. Every now and then, he'll check in just to see how things are going. I talk to the assistant coaches all the time, just to stay in contact. I had a great time there at Duke, and I was one of the captains there, so that's something that's going to last for a long time.
FL: Besides the coaches, do you talk to some of the guys you played with? I was specifically thinking of Jabari Parker, who had a much worse injury than you had, but you guys were both dealing with that sort of thing at the same time.
RH: I actually talked to Jabari a couple days ago just to make sure he's in good spirits, and just kind of checking up on each other at all times. He was having a great year before he got hurt, and I know he's really motivated to get back and prove himself all over again.
FL: Do you miss the college lifestyle at all?
RH: Yeah, I miss college a lot, from the basketball part of it to the everyday life. I kind of miss school as well, just being around the guys and my friends that I grew to love and consider like my brothers. One day, I'll go back during the summer to hang out. It's a time I'll always treasure.
Read the full article.[/vc_column_text][vc_column_text]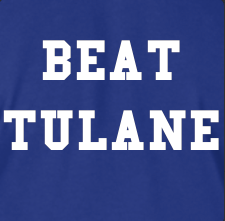 Final Four:
Kentucky – Champion

Wisconsin

Virginia

Duke
"It's hard to imagine what kind of team can beat Kentucky because we haven't seen it yet. They've had some close calls that fortunately came against teams who couldn't finish, and if this Final Four pans out, they'd see two teams who have made a living on finishing this season in Duke and Wisconsin. Those may be the only two teams in the field who could beat Kentucky without the Wildcats having an incredibly off night." – Ben Swain
[/vc_column_text][vc_column_text]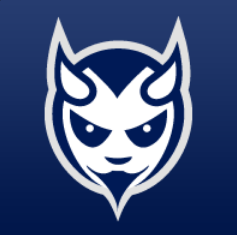 Final Four:
Kentucky

Arizona

Virginia

Duke

Kentucky over Duke
"I cover the Duke beat, and I've seen every game they've played this year except for a handful in person. They're amazingly talented on offense, and can score on anybody. But in championship games, defense always wins out. Kentucky is not only the best defensive team this season, they're one of the best defensive teams of all time." – Adam Rowe
[/vc_column_text][/vc_column][vc_column width="1/3″][vc_single_image image="42577″ border_color="grey" img_link_target="_self" img_size="full" img_link="https://www.finishline.com/store/shop/fan-gear/college/_/N-33ixe?categoryId=cat301843&cmp=bl-ks-marchmadness2015″][td_block3 tag_slug="College Basketball" limit="12″ custom_title="Read the Latest in College Basketball:" sub_cat_ajax="n"][/vc_column][/vc_row]