The Best Kids' Gym Shoes for Back to School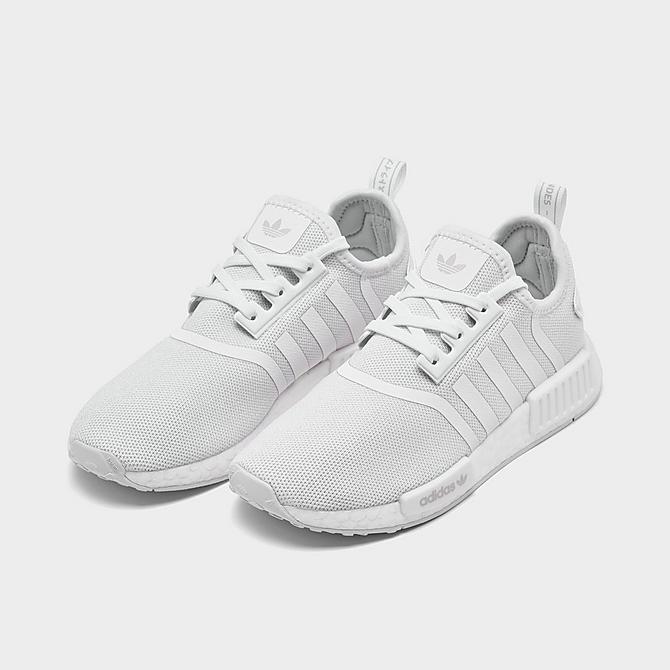 It's time to gear up for back-to-school and Finish Line has all the newest styles to make sure your kids are ready. Help them fit in and stand out by wearing the right sneakers for gym class and beyond. Check out the best styles for school, sports or just kicking back with friends. Stock up on kids' gym shoes from Finish Line and start their school year off on the right foot. Here's our guide to shopping for kids' school shoes, plus a few cool styles that can't be beat.
Choosing the Right Gym Shoes for Kids
There are a few factors to consider when selecting the right gym sneaker for your child — including getting the right fit and making sure you're following all school guidelines.
Some schools have guidelines on the types of shoes you can purchase for gym class, so check that before shopping. For example, some schools only allow all black, all white or a combination of black-and-white basics. It's a good idea to have a dedicated pair for gym class to make getting ready in the mornings that much easier. Plus, some schools might allow your child to store their gym clothes and sneakers at school.
Easy Back-to-School Shopping
Make it a seamless shopping experience by ordering shoes online for in-store pickup (you don't even have to get the kids out of the car!). Finish Line also aims to make returns and exchanges easy and even offers its Kids Fit for Sure program, which allows for free returns for shoes bought online or in-store, which is super helpful for busy parents. Any unworn shoes get free shipping on returns or exchanges if you choose to buy online, too. So it's absolutely no worry if your child suddenly went through a growth spurt. Return any unworn sneakers in their original packaging and get what your child needs for back-to-school.
The Best Kids' Gym Shoe Styles
Kids today have plenty of options when it comes to style and function in their gym shoes to serve needs from playing basketball on the court to playing hard during recess. Here are some of the best styles that they are sure to love.
Nike Air Max 270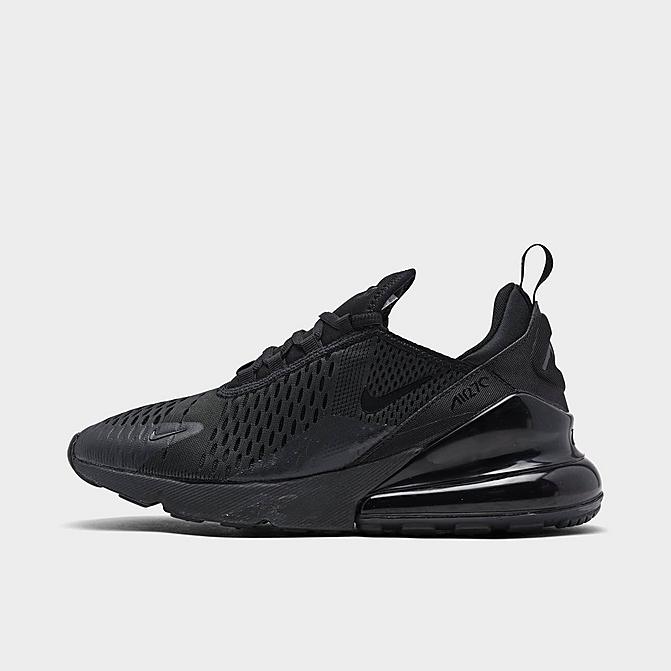 The Nike Air Max 270 is a popular style with adults and kids and is one of Nike's newest styles. The "Air Max 270" refers to the shoe's visible 270 degrees of Air Max technology, which is incorporated into the shoe. This shoe is all about style and comfort and is made for everyday wear. The shoe is currently available in multiple colorways, including all black, all white and fun styles like red, white and blue. With so many options, your child is sure to find a style that makes them not only feel cool but also comfortable heading back to school.
Nike Huarache Run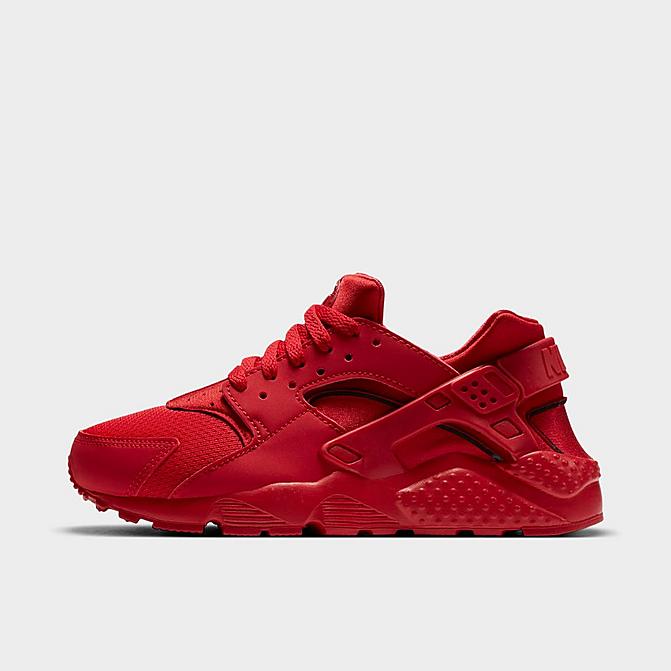 The Nike Huarache Run shoe is 30 years old but is definitely still a classic. You'll notice the shoe is actually Nike Swoosh-free — it was a big internal debate at Nike, but now it's a defining characteristic of the iconic shoe. The insulated, protective shoe helps keep its' wearer's foot contained for a comfortable fit in a style that happens to also be memorable. Kids will love the solid white, black, pink and red colorway choices.
adidas Originals NMD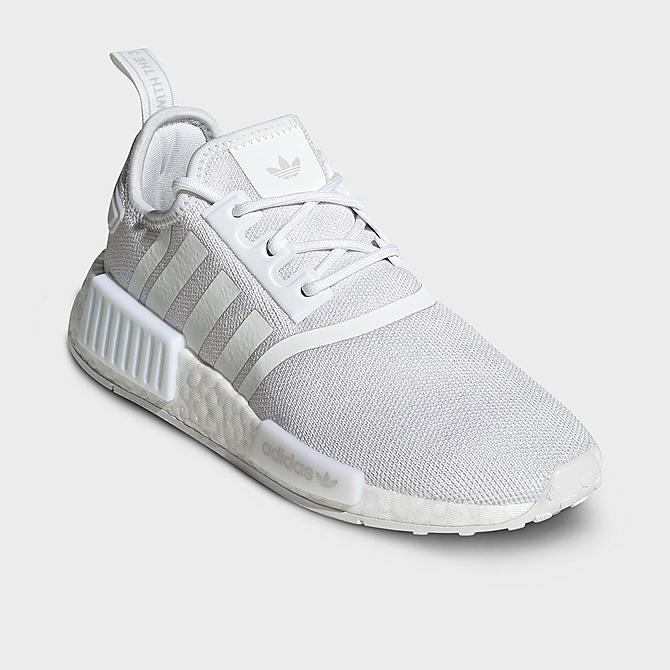 The NMD in adidas NMD is short for nomad, and it's one of the most recognized adidas shoes around the world. Just like the adult version, the kids' adidas Originals NMD lifestyle shoe has its signature three stripes and is made from sustainable textiles. The BOOST cushioning makes for a great response, and a bumper toe helps protect the foot. The molded rubber heel helps stabilize kids' little feet, too.
adidas Originals Swift Run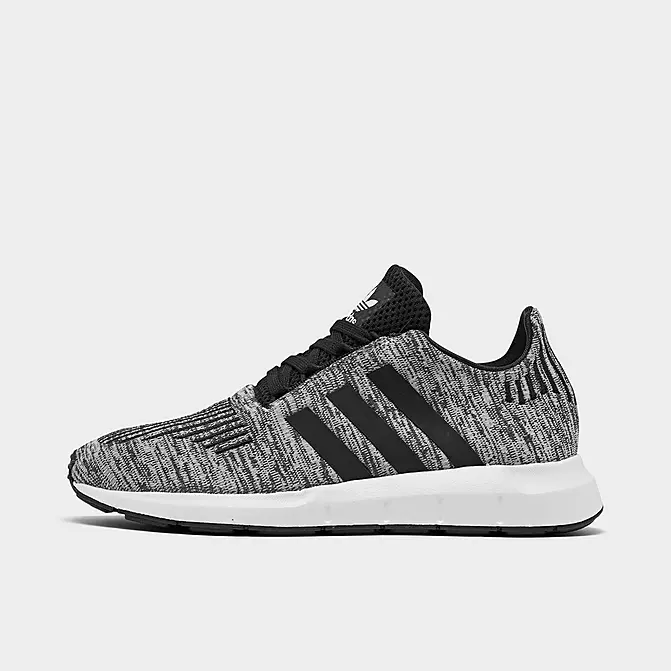 For kids (and adults) looking for comfort and style together in one shoe that is instantly recognizable, take a look at the adidas Originals Swift Run. The soles are equipped with EVA (a soft, rubber-like material) to provide ease of movement and a high level of performance for super active kids. A breathable mesh upper helps keep everything fresh and flexible as well.
adidas UltraBOOST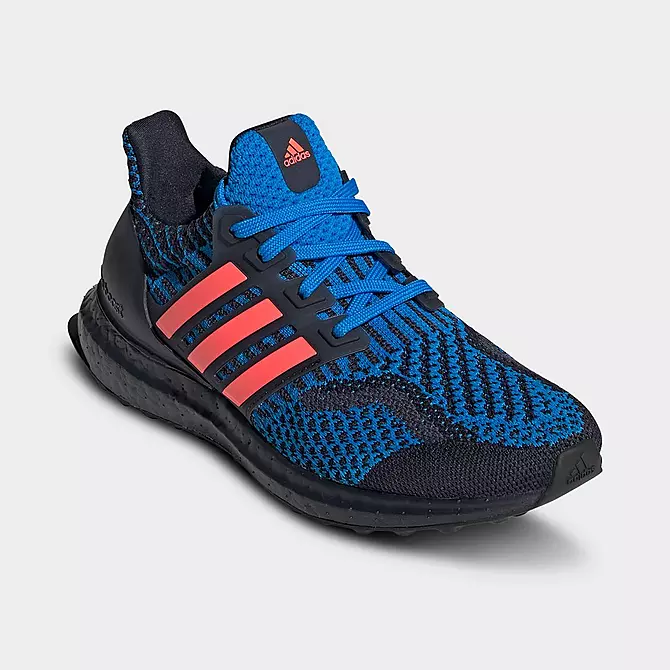 For a true athletic shoe, check out kids' adidas UltraBOOST options. Kitted out with BOOST technology (the bouncy foam footbed that gives wearers a great return while pivoting, running and more), the adidas UltraBOOST style is a must-have from adidas. Its sock-like Primeknit and innovative BOOST technology are so comfortable your kids will be begging to wear them after class, too.
Ready for the First Day of School?
Whether you choose to shop at your local Finish Line store or buy online and pick up in-store, we have all the best kids' back-to-school shoes — in tons of styles and colorways for every personality type and every school requirement. (Plus – they come in adult sizes, too!) Be a parenting hero and grab your kids their favorite styles today.
Read Next