Sneakerhead Book Club: The Kicks You Wear by Mike Sykes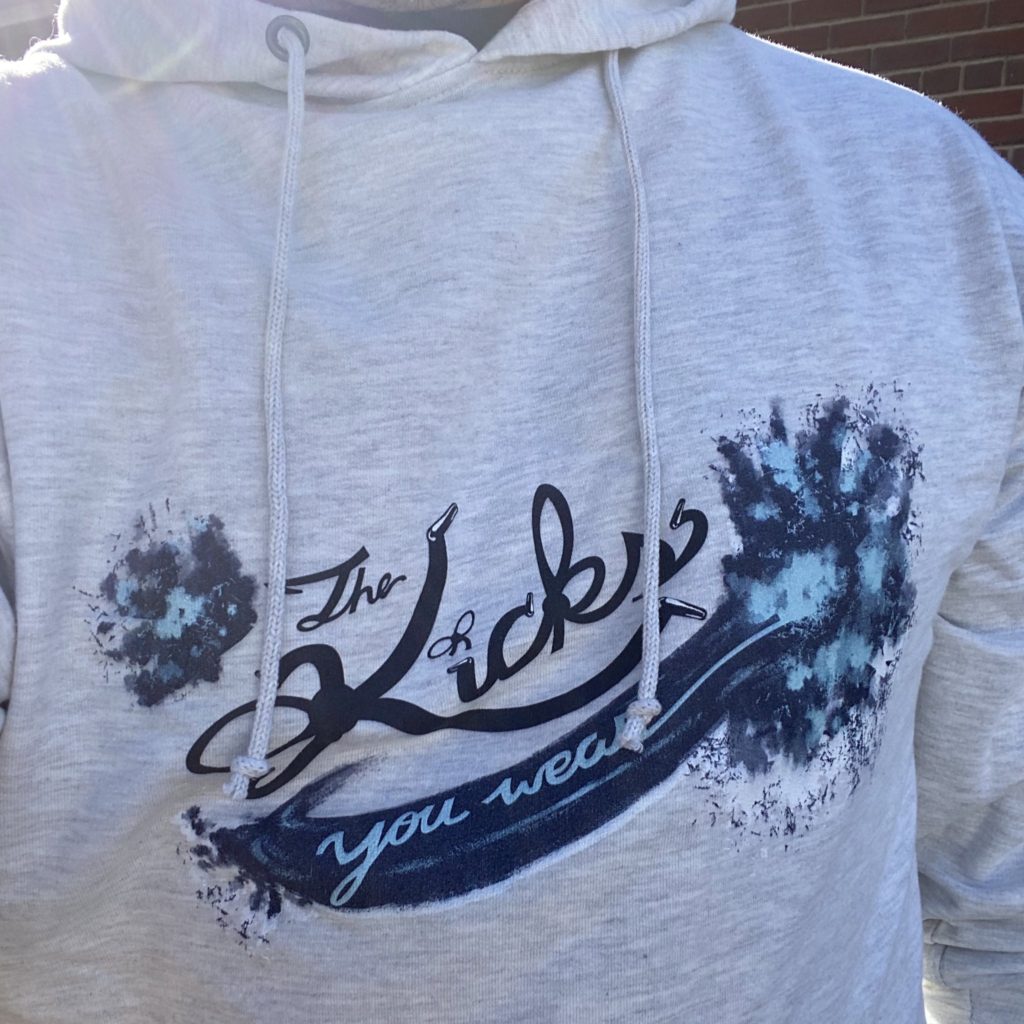 Sneakerhead Book Club is a semi-regular series reviewing, you guessed it, books about the kicks you love. In this installment, we dive into The Kicks You Wear by Mike Sykes.
In the first edition of Sneakerhead Book Club for 2021, we're switching it up a little bit. Instead of a book, we're gonna talk about a sneaker newsletter instead.
Stay with me here. It may not be something you can put on your shelf with other sneaker books, but The Kicks You Wear, a twice-weekly digest of the latest goings-on in the sneaker industry, is well worth your reading time.
The Kicks You Wear drops every Monday and Friday from the pen of USA Today reporter and sneakerhead Mike D. Sykes, and you can subscribe for free. In these unprecedented times, "free" is always good, and in this case it's great.
Full disclosure, Mike Sykes is a friend of The Fresh Press and has contributed here in the past. His background in journalism and his deep enthusiasm for both sneakers and the industry at large makes each issue an informative yet easily digestible read.
In true journalistic fashion, Mike remains objective when it comes to his reporting on the goings-on in the footwear business, and since he doesn't have relationships with brands that need protecting, he isn't shy about writing critically when the subject requires it.
But don't get me wrong: this isn't a stiff, businesslike No Fun Zone. The Kicks You Wear has grown its own organic community of sneakerheads who aren't just passive readers, and Mike says that's the best thing about it.
"My favorite part is just connecting with the people — or actually connecting people with others!" he told The Fresh Press.
"It's dope seeing people become internet pals because of my words. It's also dope when people hit me and thank me for pointing them to Black-owned sneaker businesses or different resources that allow them to make better, more informed purchases.
"I really appreciate that kind of stuff now more than ever. It's kept me on balance throughout all of this madness."
Alongside his two weekly dispatches, Mike posts a mid-week thread to foster discussion on a timely or topical…well, topic. In the past this has ranged from "who should buy Reebok?" to "is Nike right to sue Warren Lotas?"
And perhaps the best part is the opportunity to get a little limelight for the heat in your own collection. Every Thursday evening, Mike hits Twitter to ask about the kicks we wore that day, then features a bunch of photos of what readers pulled out of the rotation that week. It's always rewarding to get to the bottom of the Friday edition and see your own kicks on display.
So like I said: while it's not a book per se, The Kicks You Wear is the sneaker reading material that keeps on giving, twice a week and direct to your inbox. Check it out and subscribe here.
Got a suggested title for Sneakerhead Book Club? Shoot us an email with your recommendations, or let us know if you'd like to submit a review of your own.
Read Next