Ann Meyers Drysdale's impact on basketball extends beyond history-making NBA contract
With the delayed NBA and WNBA seasons still running, we're celebrating Bonus Basketball Month this month. On September 5, 1979, Ann Meyers Drysdale became the first woman in history to sign an NBA contract. This is her story.
How do you sum up a legacy on a single page when its impact is still being felt, when it will always continue? In women's basketball, there are the G.O.A.T.s; there's Diana Taurasi and Sue Bird. There are the change-makers: Maya Moore and Natasha Cloud. There are the "what-ifs?" like the career of Cheryl Miller that we can only imagine. And then there are the forces that paved the way.
These players are often too humble to solely credit themselves. There were certainly people who came before, who carved paths out of thin air. It's not just skill, determination and drive that catapulted these players into history. It's a symphony of perfect timing and sheer will. It's Ann Meyers Drysdale.
Meyers Drysdale will be the first to tell you she isn't the first. The people that came before her include her sister, Patty, who was the oldest of the 11 siblings and "probably the best athlete in the family," Meyers Drysdale told The Fresh Press.
Her story doesn't necessarily start with basketball. Meyers Drysdale's trailblazing path saw her become the first player to be part of the U.S. national team while still in high school, the first woman to be signed to a four-year athletic scholarship for college at UCLA and the first woman to sign a contract with an NBA team.
But before she made history, again, in September 1979 with the Indiana Pacers, Meyers Drysdale wasn't even thinking about basketball; at least not as a career. She couldn't. Her dream was to go to the Olympics and at the time, the only organized sports for young women were swimming and track.
"It's not that I chose [basketball]," Meyers Drysdale said. "It was great that my dad played and I watched my brothers play their sports, [and] my sisters. When I was in fourth grade, I read a book on Babe Didrikson Zaharias and it gave me a dream to be an Olympian."
Meyers Drysdale was able to realize that dream earlier than most, winning a silver medal at the 1976 Montreal Olympics, and once she had achieved that goal, new aspirations were building. She was playing at the same time as the passage of Title IX, which opened the door to more opportunities than she had previously ever thought possible.
Sure, Meyers Drysdale had always played with the boys, whether it be her brothers or neighborhood children, but now she saw an ever clearer path, one that wasn't muddied by restrictions. She really began to focus. The symphony of timing and will were at work again. As Meyers Drysdale was preparing for the world stage, with the new goal of competing under head coach Sue Gunter on the 1980 Olympic team, she received the call of a lifetime.
"I get a call from Sam Massi after we get back from Russia," she recalled, "and I'm like, 'What? Who? Who are you?' He had asked me if I would like to try out for his team. He was the new owner of the Indiana Pacers."
There was one thing slightly off about this timing though. Meyers Drysdale had already accomplished the goal of making an Olympic team. She earned her degree at UCLA, which was another big feat that was on her list. But those '80 Games were in her sights and she had to weigh taking this chance with the Pacers over Olympic glory.
"It just was an opportunity of a lifetime," Meyers Drysdale added.
It was more than just a once-in-a-lifetime opportunity. It was a challenge. Meyers Drysdale remembers the times she went home crying after playing with the boys. No more. She was confident. She was prepared in every way, and she wasn't going to let this chance pass. It was, unfortunately and unsurprisingly, met with vitriol.
"You're not good enough."
"You're gonna get hurt, you're too slow," the press told Meyers Drysdale. "You're taking a guy's job."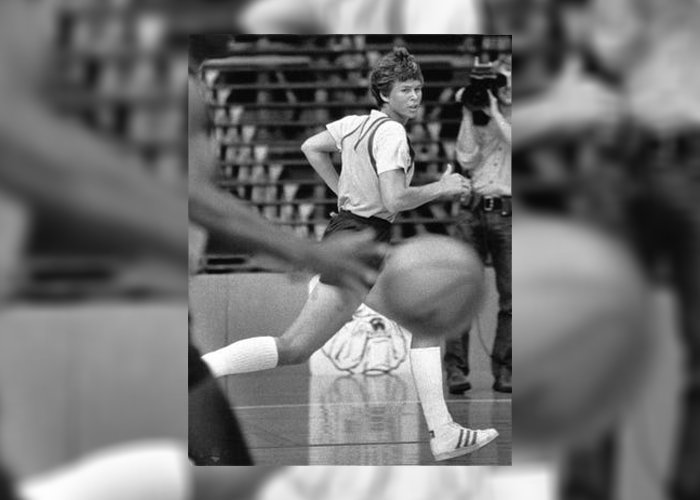 None of this was going to deter her, not again. Meyers Drysdale remembered a time when these comments did affect her. Her young, impressionable mind wasn't yet equipped with the same skill she showed on the court. The tenacity and drive soon caught up though. She wasn't going to let these negative voices keep her in a box, even if she didn't yet know what was in the space outside of it.
"A lot of times, people say, 'Well, what are your goals?' Sometimes, I don't—I don't know if I had [more]. The one was the dream: the dream to go to the Olympics. Everything after that is falling into place. Doors open for me and doors close too. Whether you step through it and take the chance; I've always said, 'Don't look back in life and say what if.'
"That decision changed my life."
Despite not making the final cut for the NBA squad, the Pacers opened up many doors and created a new lane for Meyers Drysdale. She never thought about broadcasting as a career, just as decades prior, she never thought she'd be on this stage, with these players, creating history. Since that tryout and her personal service contract, Meyers Drysdale has gone on to become the Vice President of the WNBA's Phoenix Mercury, and a color analyst for Phoenix Suns NBA games.
She sees the progress of the women's game, but in the same breath will call for more. More representation. More support. More benefits for the athletes working so hard, the ones she helped pave the way for.
"People ask, 'Don't you wish you were playing today?' And yeah, absolutely," Meyers Drysdale said. "But you know, when I played in a great time, I really did. I'd like to think that I made a difference in the women that I played with and against and the women that played after me."
"We all hold our place, and then you move on. Life goes on. So the things that I'm doing, I hope that I'm still contributing to the game."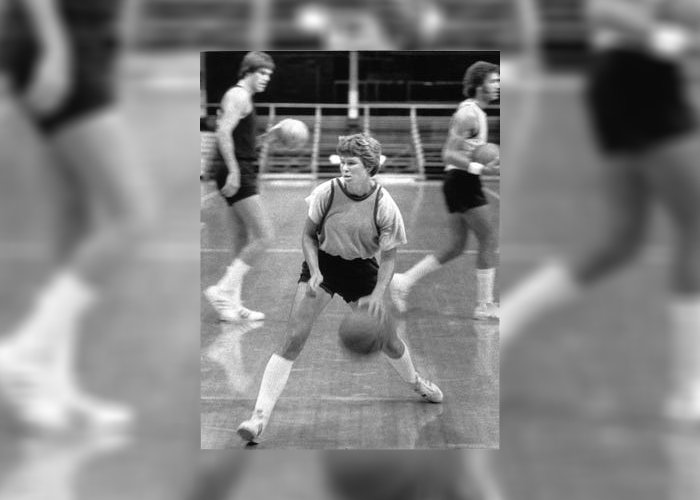 Alexis writes for The Draft Network, The Athletic WNBA, The Next and anywhere else online. She has spent way too much money on sneakers and still has to lie to her parents about it. You can follow Alexis on all socials @almansanarez.
Read Next