Crocs: Love at First Slide
What's comfy, quirky, customizable and comes in a variety of flavors? Crocs. Yeah, we know. It's not the typical type of heat, but we can't deny the hype.
Swipe through for some of our favorite colorways. Strap up for relaxing at home and strap down for a more secured fit, 4-Wheel drive as some call it 😂😂😂
Our girl @lizbrcroft is a true Croc connoisseur and we fully understand why. It's comfort that doesn't quit. And just because you wear crocs, it doesn't mean you can't keep your trusty slides in your rotation. It's all about mixing it up whether you're making a run to the store, steppin' out in the mall, or relaxin' poolside.
Don't forget the Jibbitz. That's Croc-talk for CHARMS. No better way to put your own spin on these than to pick these up.
Shop the look
Free Shipping
0 Color
Crocs Jibbitz Cool Trends Charms (5-Pack)
Free Shipping
0 Color
Crocs Jibbitz Trendy Food Charms (5-Pack)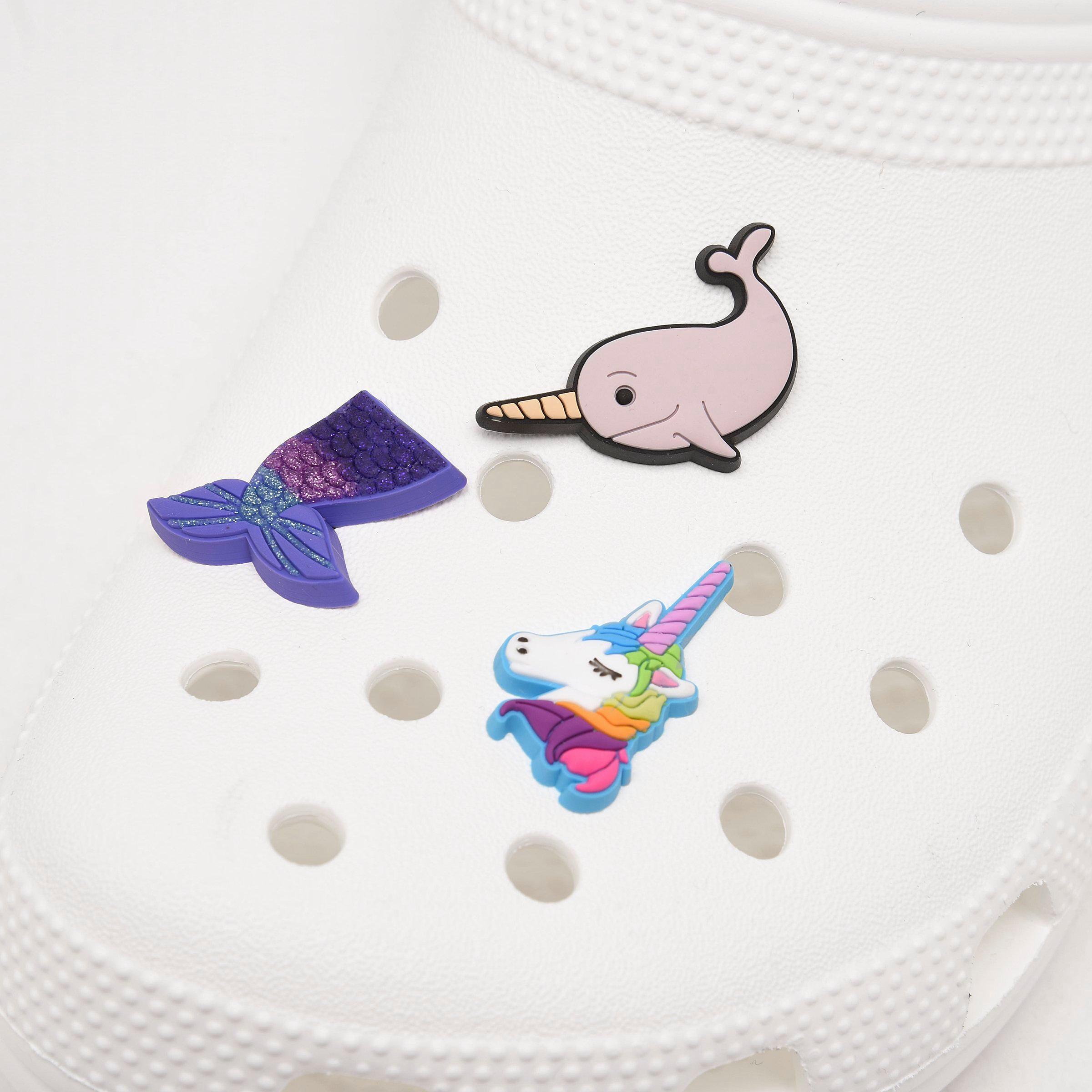 Free Shipping
1 Color
Crocs Jibbitz Amazing Creatures Charms (3-Pack)
$10.00
Shop all things Crocs and don't stop 'til you get enough. Gear up the whole fam or start thinkin' ahead on gifts with Klarna.
Read Next