Take a Walk on the Wild Side w/ the Nike PG 'PCG'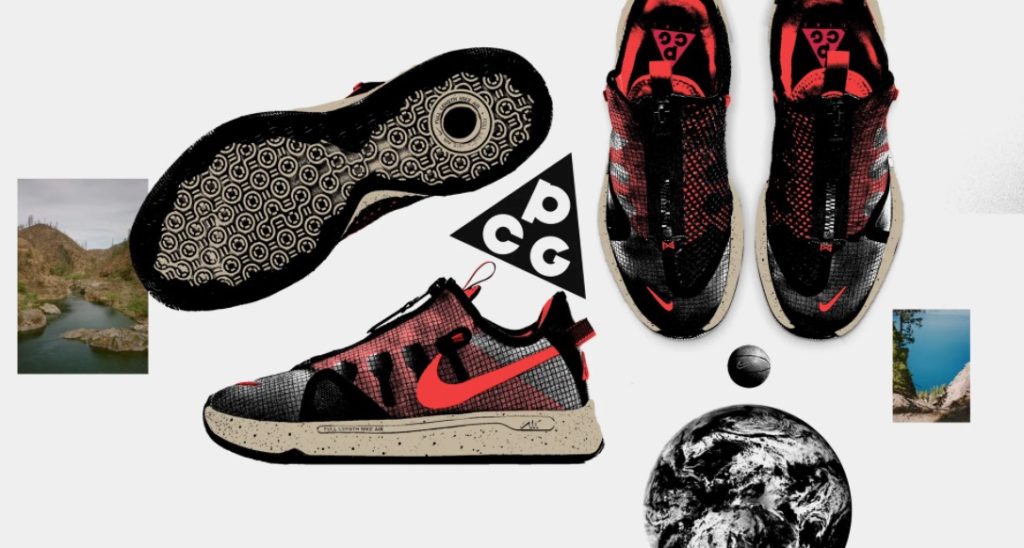 Any Paul George fan knows of his love for the outdoors. More specifically his love of fishing. PG's interest in the activity developed at a young age as a way to bond with his father, Paul George Sr. Athletics weren't George Sr.'s strong suit so fishing became his version of throwing a football or shooting hoops with PG. Talking to Marty Smith of ESPN, PG explained that he fell deeper in love with fishing while recovering from his horrific fractured tibia and fibula injuries. Having basketball taken from him and enduring a grueling rehab process, fishing became an escape for PG and allowed him to get his mind off the challenges he faced off the boat. The upcoming Nike PG4 'PCG' is dedicated to his affinity for fishing.

The colorway's name 'PCG' comes from its namesake's initials, Paul Clifton George. Those initials have been incorporated throughout the shoe in 'ACG' (All-Conditions Gear) style lettering. Hues and textures of the 'PCG' should remind you of the great outdoors, as they were directly inspired by natural environments.
Read Next