Fresh Kicks, Hot Art: Nike x Finish Line Air Max 2090
Finish Line teams up with artists to celebrate Air Max 2090.
As a tribute to the latest evolution of the Air Max ethos, Finish Line has partnered with Nike and three fresh female artists to interpret the new Air Max 2090 and to inspire sneaker fans to express their style.
Devoted to creating purposeful art, Marylou Faure, Tina Bauer and Helen Li envision Air Max 2090, igniting creativity and self-expression through their work.
Check out the details on the artistic collab below.
Marylou Faure x Lotus Pink & Particle Grey
Specializing in character design, bold colors and hand-written typography, Marylou aspires to create art that invokes joy with her cheeky and playful style. Her positive style is a perfect fit for the new 'Lotus Pink' and 'Particle Grey' Air Max 2090 colorways.
"When working on these posters, I wanted to create a world that represented the energy and quirkiness of the sneakers lovers. As one of them myself, I thought it would be good to portray characters that were dynamic, playful and fun."
"There's really a pride in owning a good pair of sneakers or wearing them for the first time. I wanted to reflect that in my work by having really confident characters showing off and feeling like they're on top of the world (or in this case, in the sky)…"
"I like to have my artwork looking really fun, colorful and character based. The main message I want people to get is a sense of fun and playfulness. I wanted the characters to be diverse and represent a variety of personalities and styles. The shoe plays a central part in both posters, but really the focus is mainly on the people who wear them—where they are and how they use it".
Ready to express yourself with Air Max 2090?
Don't forget to check back for the next chapter of the collab, live on 5.8.
Shop the look
Free Shipping
5 Colors
Men's Nike Air Max 2090 Casual Shoes
$150.00
Free Shipping
4 Colors
Boys' Little Kids' Nike Air Max 2090 Casual Shoes
$105.00
Helen Li x Habanero Red
Helen Li's art is an ode to quirkiness and celebrating the beauty of human imperfection, yet in the most playful, colorful and optimistic way. With her funky characters and vibrant shapes, Helen made sure to bring some heat into the 'Habanero Red' Air Max 2090 art she created.
"I set out to create characters that felt fun, energetic and self-confident. I wanted them to be diverse and dynamic—representing people of different backgrounds without showing certain groups explicitly. That's why I chose to create animal-human hybrids, to let viewers identify with whoever they wish, no matter the physical traits they were born with".
"It's about choices and self-expression. For instance, the 'Bull' character represents those young athletes who are fitness focused and driven, while the 'Bat' speaks to all those who are more laid-back and irreverent with their style and swagger".
"You can be an experimental, carefree type—like the Shark-person character—who isn't held back by norms or opinions. Or you can be more like the 'Gator guy', a rebellious skater who looks tough with their rows of teeth but is still playful and mischievous. Who you decide to be is up to you".
Step into your freshest-self with Air Max 2090. More info on the final collab, coming soon.
Shop the look
Free Shipping
5 Colors
Men's Nike Air Max 2090 Casual Shoes
$150.00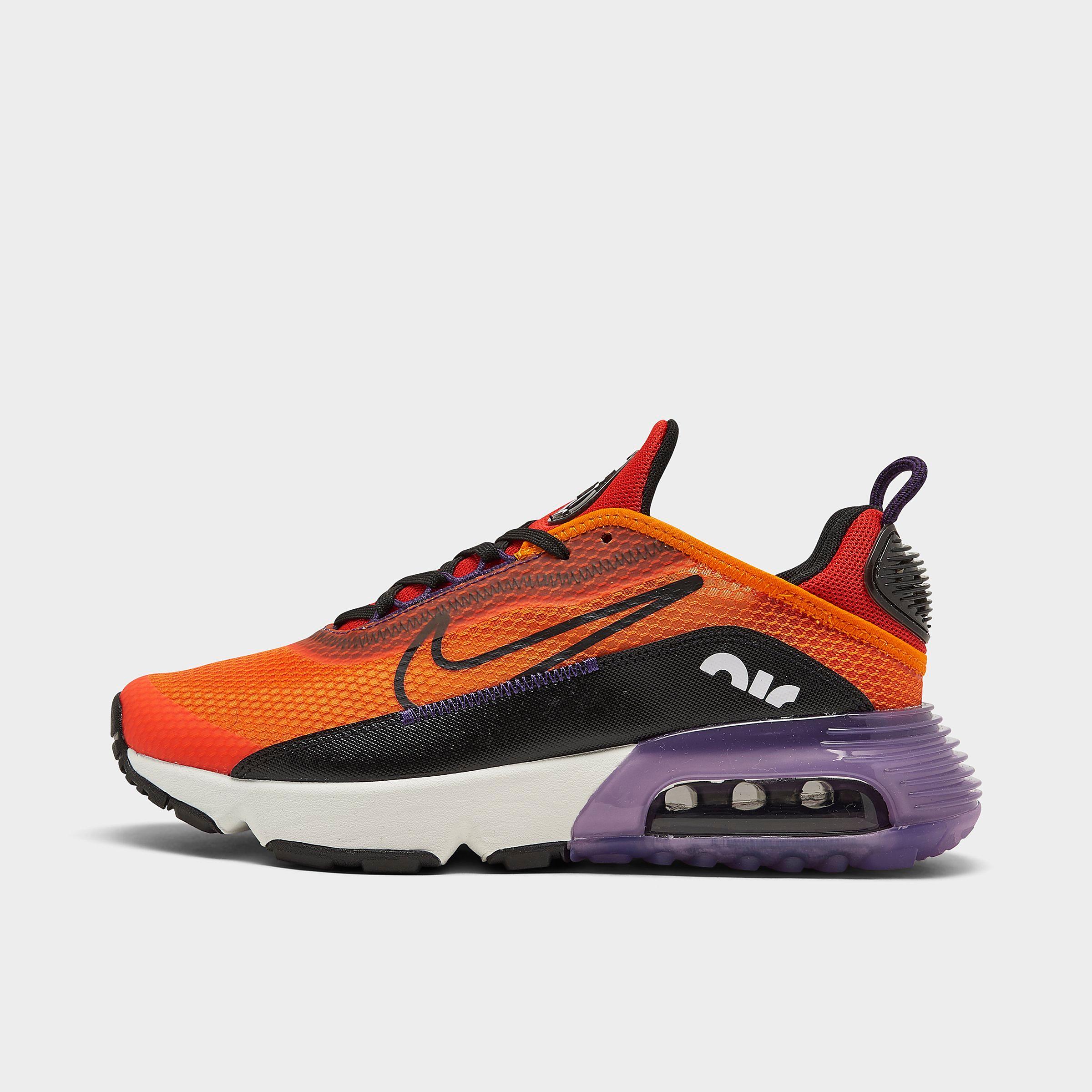 Free Shipping
6 Colors
Big Kids' Nike Air Max 2090 Casual Shoes
$125.00
Tina Bauer x Summit White
Christina Bauer, also known as Tina B Draws, produces colorful, thoughtful art covering a variety of topics, including self-empowerment, body positivity, and helping people to be shamelessly self-confident. Her work is supercharged with energy, freshness and positivity—just what the new 'Summit White' Air Max 2090 is all about.
"My main inspiration is people—anyone with conviction and a voice". No doubt, Tina's artwork presents an intriguing crew of bold characters. "The three-headed body represents radical inclusiveness, where different minds work in synergy to move together".

"The 'Flower boy' pays homage to the shift in music and pop culture around gender stereotypes, a tribute to iconoclast artists like Tyler, the Creator, Frank Ocean and Little Nas X, whose styles have opened up to new forms of non-binary self-expression".

But Tina's favorite character is the 'Old lady with dog'—designed to remind people that "It's never too late to reinvent yourself and experiment with your look and persona. Life in fashion is performance art at any age".
Are you ready to experiment with the new Air Max 2090?
Shop the look
Free Shipping
3 Colors
Women's Nike Air Max 2090 Casual Shoes
Read Next