Write Your Own Story w/ the Reebok Question Mid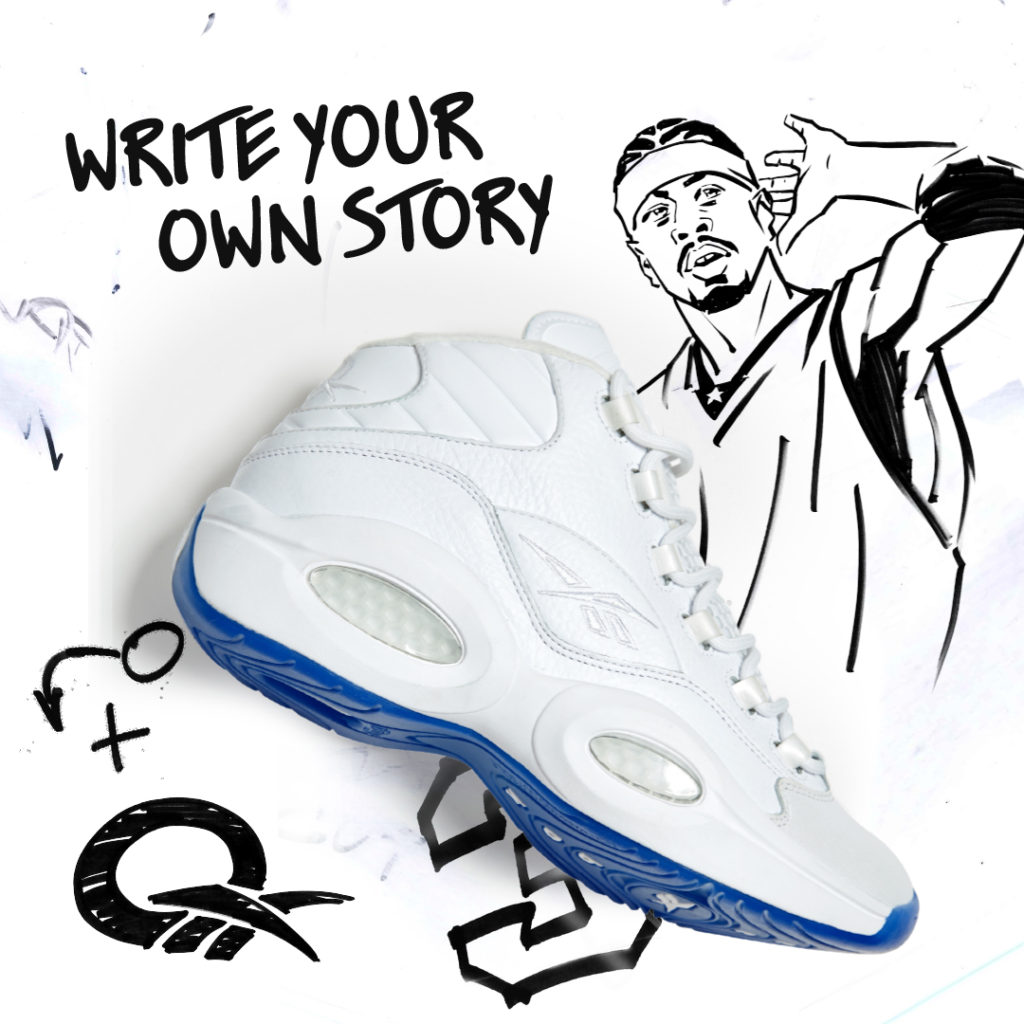 If there was ever a player that encompasses forging your own path it'd be Allen Iverson. Since his high school days ole Bubba Chuck wowed with his dazzling play on the field and on the courts. What he lacked in stature and technical skill he more than made up for with tenacity, will and heart. His brash play inspired a generation and propelled Iverson into a cultural phenom. There was a time period where if you wanted to know what was cool all you had to do was look A.I.'s way. From his clothes to his kicks, Iverson wrote his own history and helped define an era. Now Reebok is giving you the chance to write your own story, with their latest take on the Question Mid.
Perfect for spring, this Question Mid features a crispy triple white upper. It's accompanied by a chilling translucent blue outsole. The crown jewel of the shoe is the pearlised white toe, inspired directly by the OG Red colorway that Iverson rocked during his rookie season. You remember, that's the season A.I. sent Jordan from idol to rival.
Read Next