Just in Time for Spring, the Women's Air Jordan 2 Retro 'Multicolor'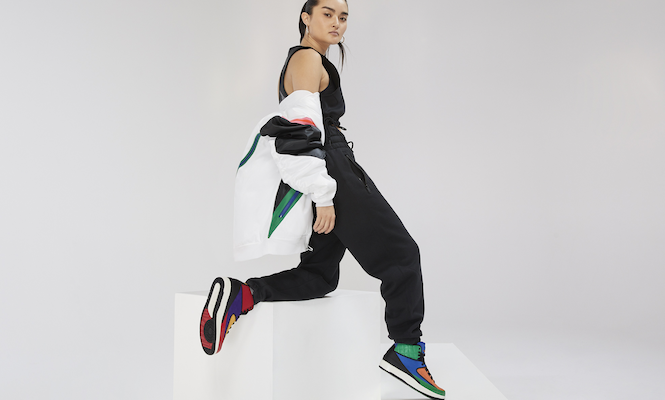 The Air Jordan 2 is an interesting model. Sandwiched between two iconic silhouettes (AJ1 and AJ3), the AJ2 is often glossed over in sneaker history. Despite this, the model has quite a storied past. Originally released in 1986, the AJ2 broke norms and was a complete 180 from anything Nike was making at time. Inspired by a women's boot and featuring faux-lizard skin on the upper, the AJ2 seamlessly paired luxury with sportswear, a precursor for what we're seeing today. The model was also the first shoe from Nike to not feature any Swoosh branding, paving the way for a new era from the brand.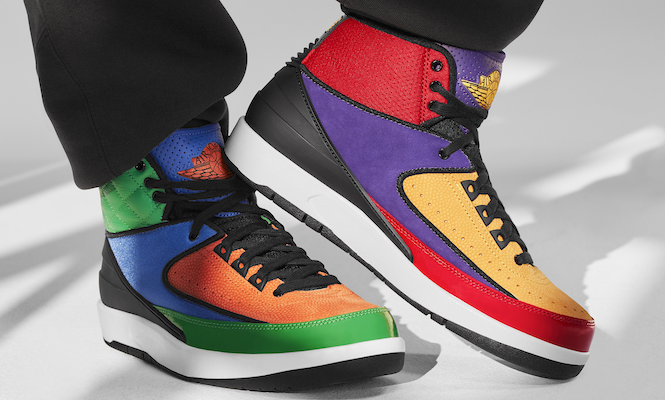 Fast forward 34 years and Jordan Brand is continuing the AJ2's strong lineage with a women's only release. Coming in a multicolor motif, this color scheme is an homage to some of Michael Jordan's earliest rivals. The Gold and Court Purple pays respect to the Los Angeles Lakers, whom MJ and the Chicago Bulls defeated in '91 for their first NBA Championship. The University Red and black are for the Portland Trailblazers who fell to the MJ's Bulls in the '92 NBA Finals. Blue and orange are a shout out to the New York Knicks, whom MJ had tons of battles with in the Eastern Conference Playoffs. Lastly, the green is for the Boston Celtics, who also had their share of legendary battle with MJ and the Bulls. A unique mix of quilted leather, pebbled leather and patent leather give this model a unique look and feel. Dress these down your favorite hoodie and jeans or dress it up with an all-black look and really let them shine. Either way you'll be turnin' heads all spring.

Read Next