Take a Look at the Nike Kyrie 6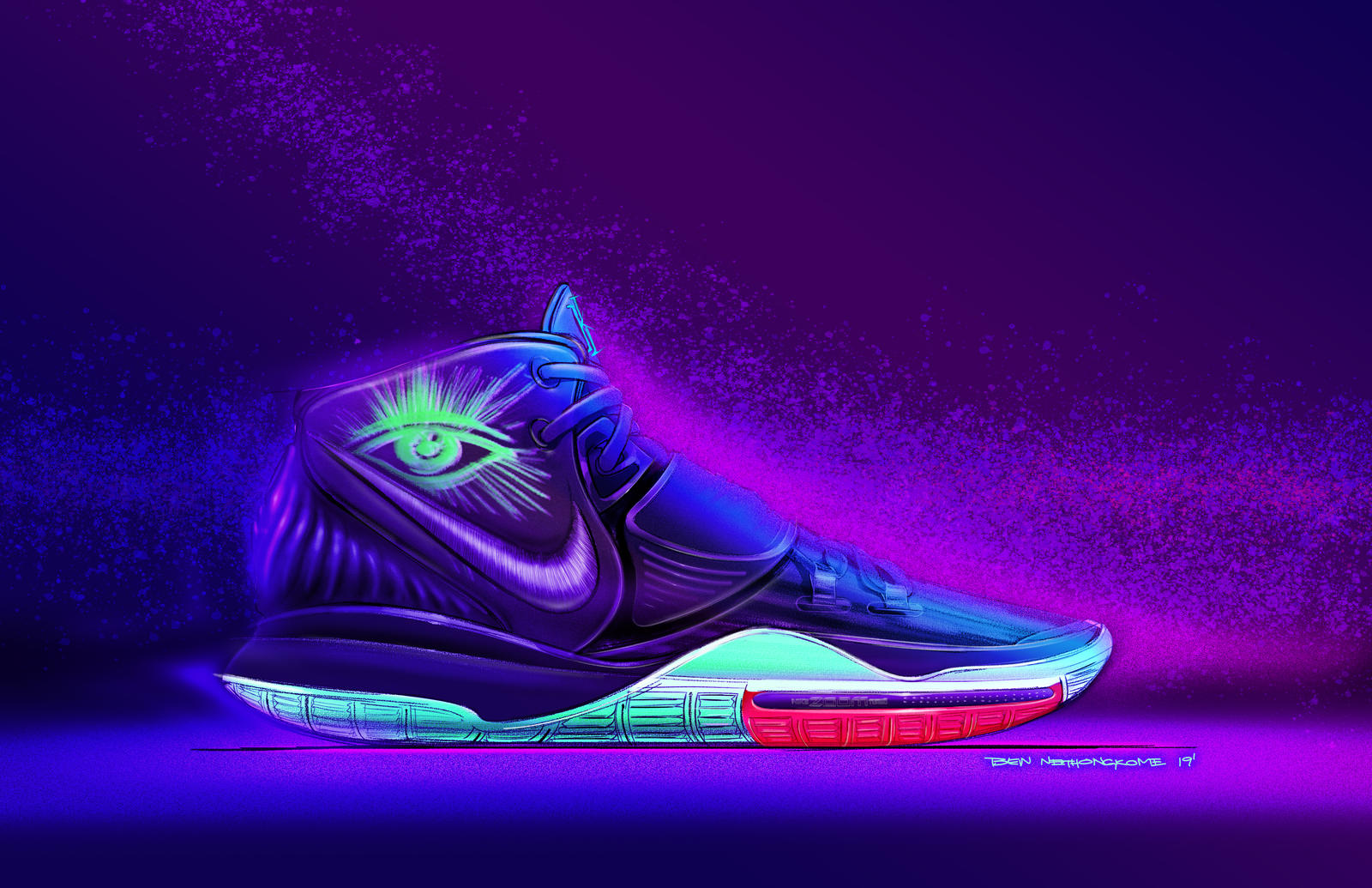 Kyrie Irving is a fascinating man. One of the world's best basketball players, Irving is also known for his eclectic pesona. His dedication to questioning norms and embracing history has made him one of the most thought-provoking players in the NBA. After signing with the Brooklyn Nets this past summer, Irving is embarking on a new journey. His latest signature shoe, the Nike Kyrie 6, blends his past and present for a neat balance that pushes the boundary of what we know as a basketball shoe.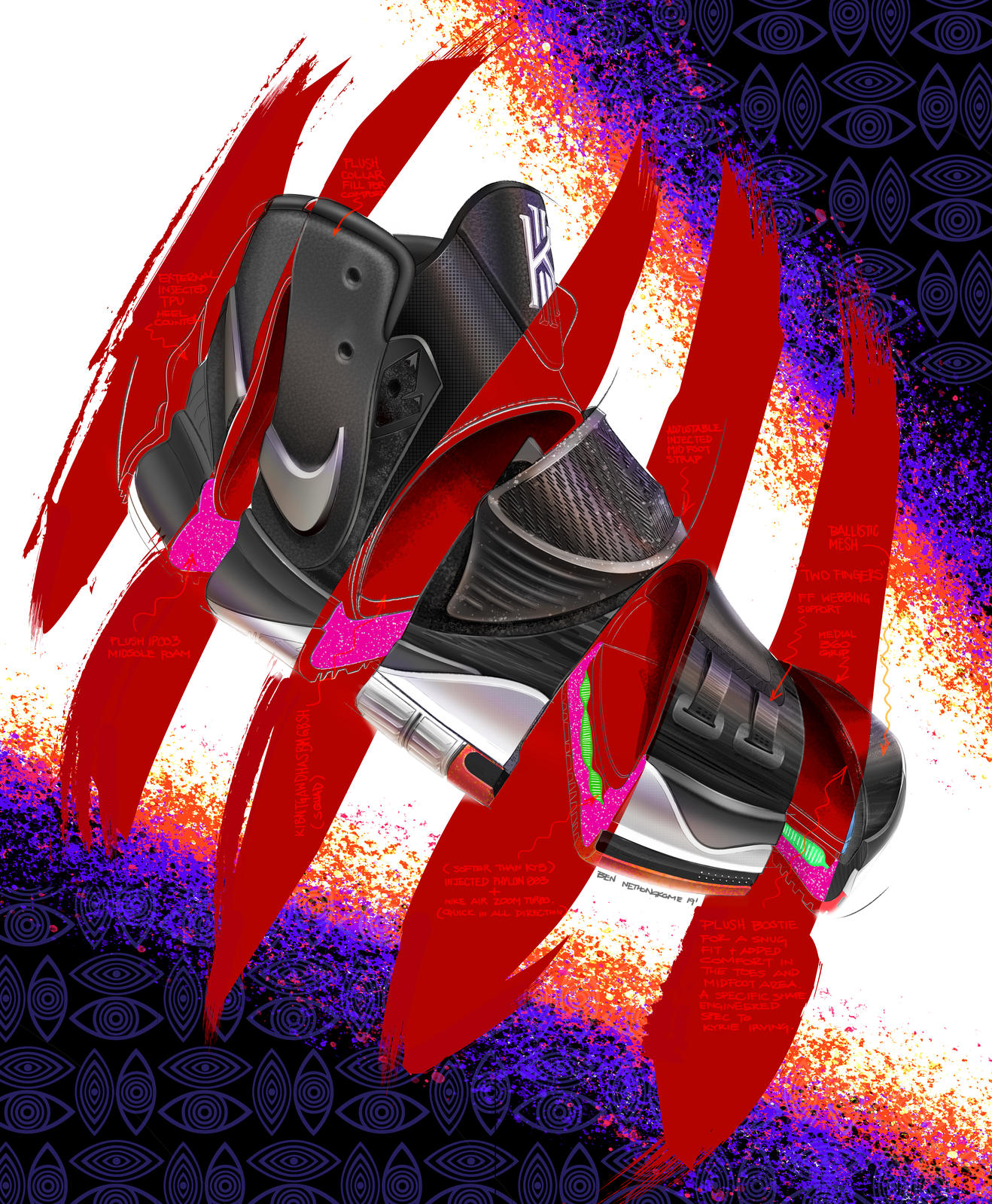 Designing The Kyrie 6
Working on Kyrie's last three sneakers, designer Benjamin Nethongkome knows what the basketball superstar is looking for. "We've built a lot of trust over the last three shoes," says Nethongkome. "I know what Kyrie wants from an overall feel. There is a certain formula: An extra-padded tongue, almost SB style, and a cushy collar, combined with support in the midfoot." Those characteristics serve as the foundation for the Kyrie 6. Added to that foundation is the new Traction 360 grip, which Irving credits for making him feel quicker and more connected to the court. As well as the plush foam which has been added to the heel and the midfoot strap which heightens stability and arch support.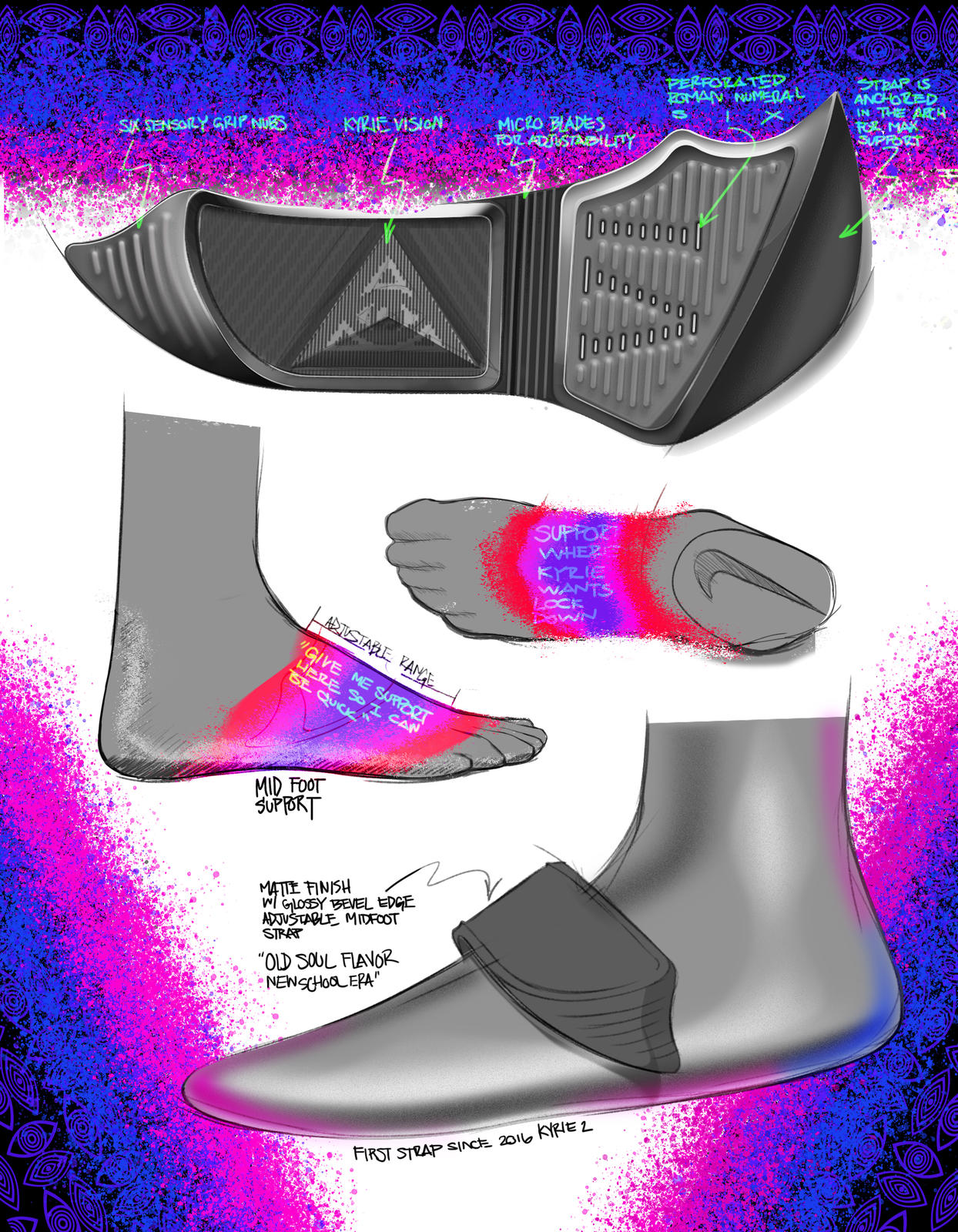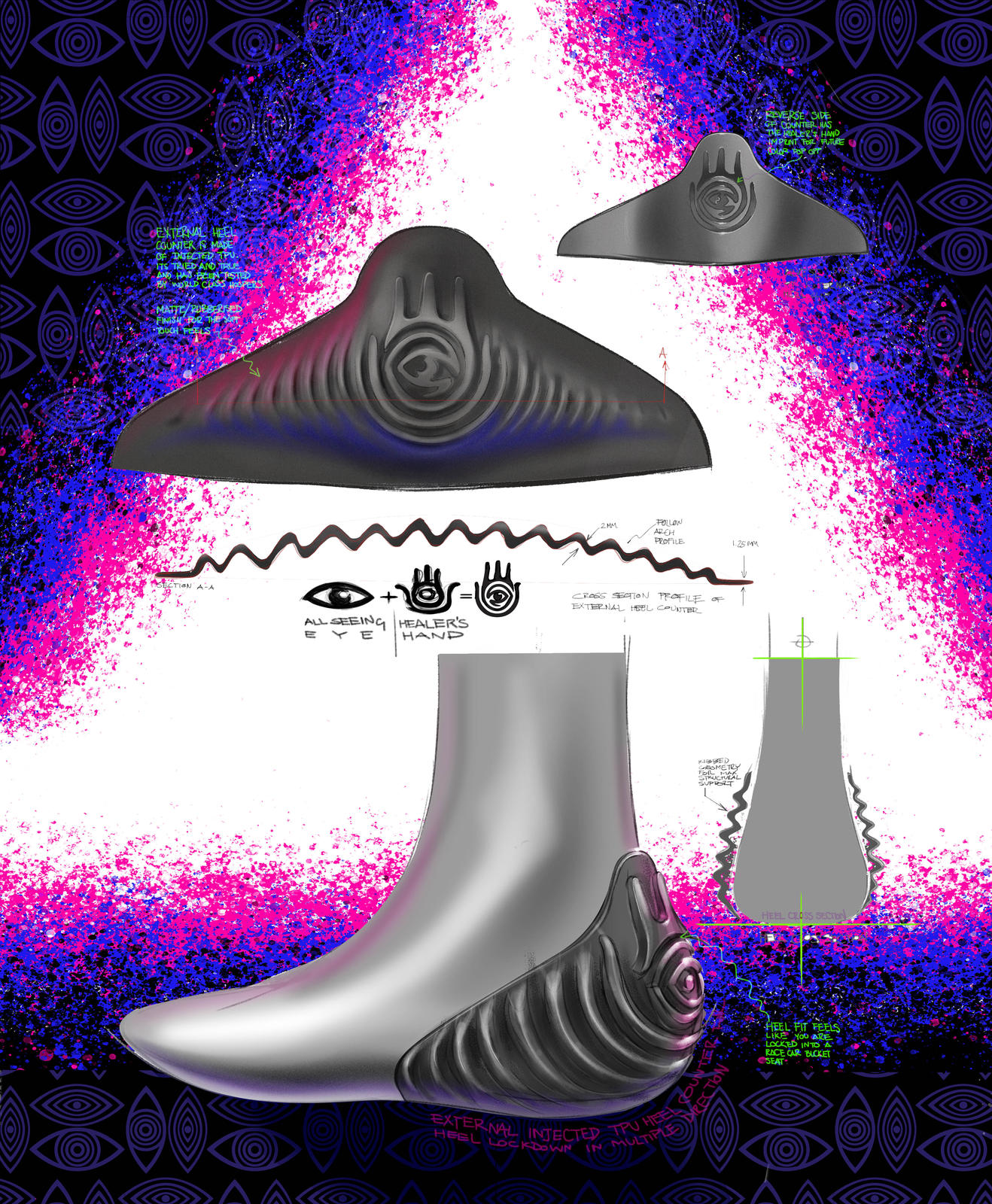 Kyrie 6 – Blending The Past & Present
"What's history without utilizing it and implementing it into your own style and your own swag?" asks Irving. This question heavily plays into the aesthetic of the Kyrie 6. Over the years Irving has had the opportunity to play and chill in some of the latest and greatest designs of the past. This heavily shapes the aesthetic of the Kyrie 6. The sharply modeled heel counter is a callback to some of Kyrie's pre-signature PE's. While refined materials (premium leather and ballistic mesh) are from some of his favorite lifestyle silhouettes and to promote off-court appeal. Familiar yet all its own, the Kyrie 6 embraces the swag of the '90s along with the technologies of today. Your result is a top-flight, cross-generational sneaker that redefines what a basketball sneaker is.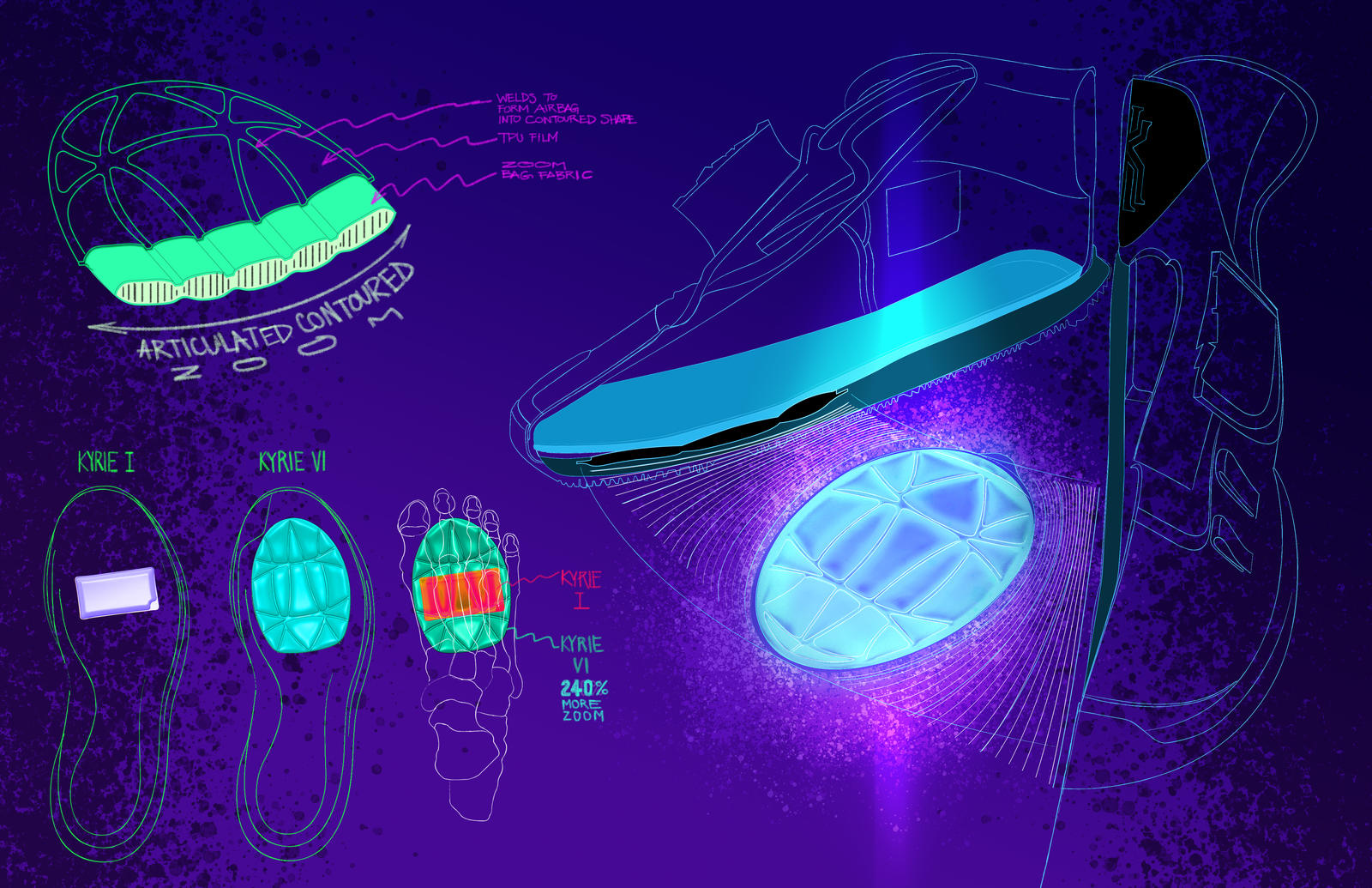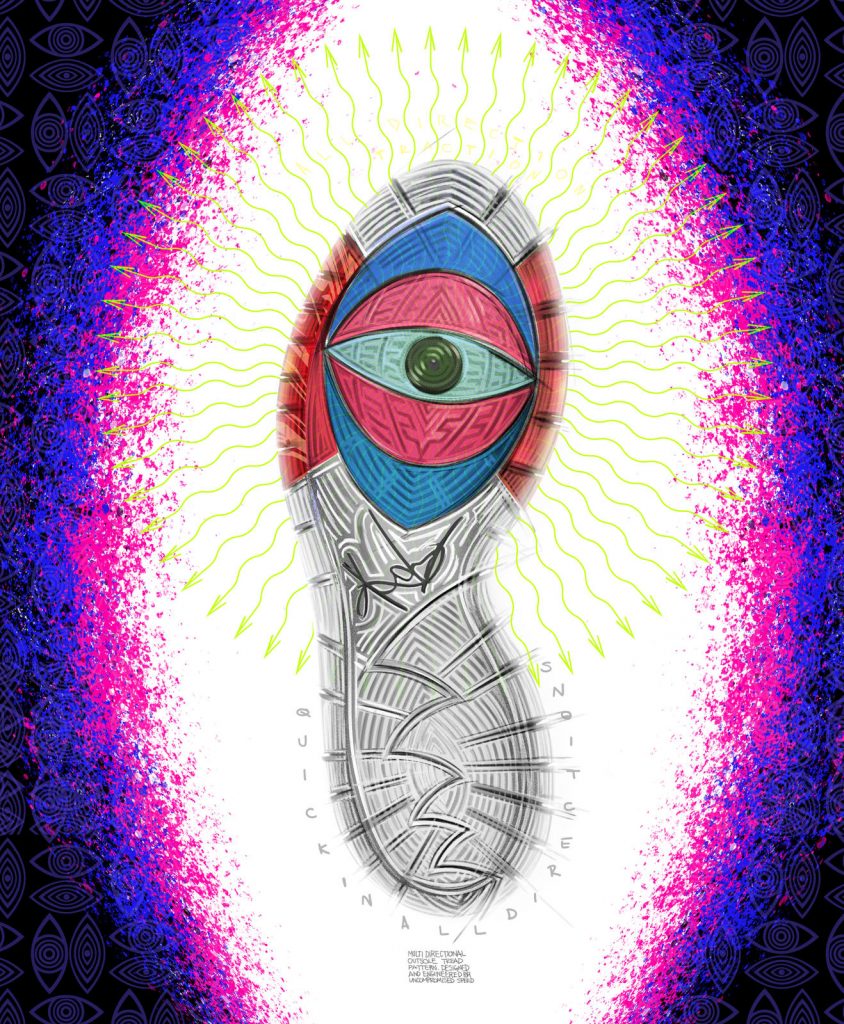 We've recently partnered with Afterpay. Giving you the option to cop now and pay later. Take advantage this holiday season and build the closet of your dreams.
Shop the look
Free Shipping
2 Colors
Nike Kyrie 6 Basketball Shoes
Read Next