adidas x Star Wars Starring Donovan Mitchell & James Harden
Excitement for the return of basketball and Star Wars: The Rise of Skywalker are at an all time high after the latest trailer for the film debuted during NBA opening night this past Tuesday. Fans of the movie franchise have something to be even more excited about, with a Star Wars themed basketball pack from adidas set to drop on 11/1. The pack includes two "lightsaber" signature styles featuring the Harden Vol.4 and D.O.N. Issue #1, as well as an adidas Crazy 1 "Sith Order". In anticipation for the launch, adidas reimagined these signature athletes as the Jedi whose lightsabers their shoes embody. It's about to get real nerdy for the remainder of this blog, so may the force be with you…
adidas D.O.N. Issue #1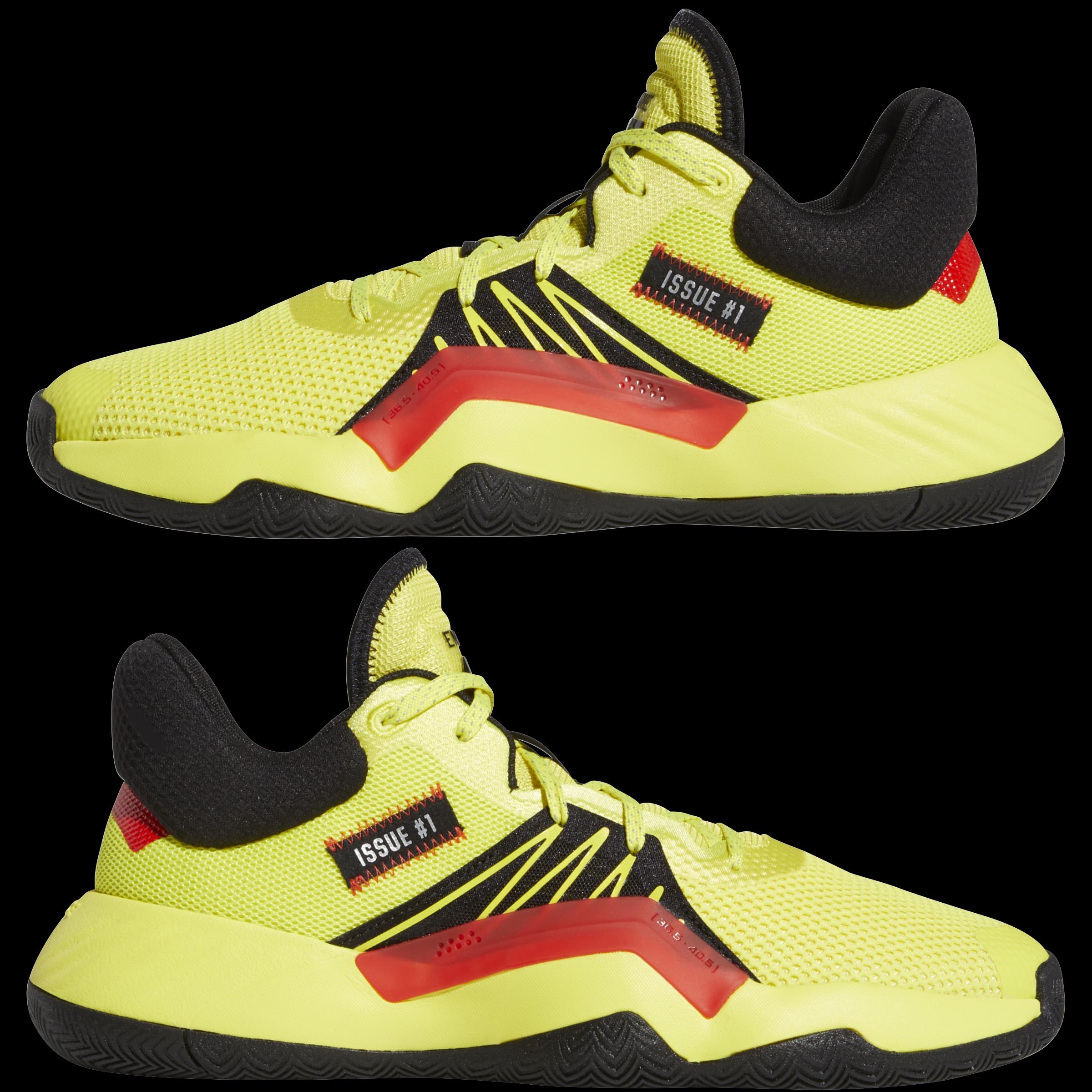 After living most of her life as a scavenger, Rey quickly began to harness exceptional power and skill under the training of Luke Skywalker, eventually saving the Resistance from the clutches of the First Order in the Battle of Crait. This established Rey as a powerful young Jedi who seems to be the future of the Order. Just like Rey wielding her blue lightsaber, this icy D.O.N. Issue #1 is the weapon of choice for Donovan Mitchell on the hardwood. Mitchell has had a somewhat meteoric rise to stardom in the NBA. His game is comprised of electric flashes of athleticism and has earned a reputation as a volume scorer for the Utah Jazz. Mitchell's rookie campaign resulted in a NBA All-Rookie First Team selection, running away with the Slam Dunk Contest title, and breaking the rookie record record for most 3 pointers in a season. Similar to the mysterious connection between Rey and dark Jedi, Kylo Ren, Mitchell had an undeniable rivalry with Ben Simmons in their race for the Rookie of the Year crown. Both Rey and Donovan Mitchell were young and unproven before establishing themselves as prolific forces among their peers.
adidas Harden Vol.4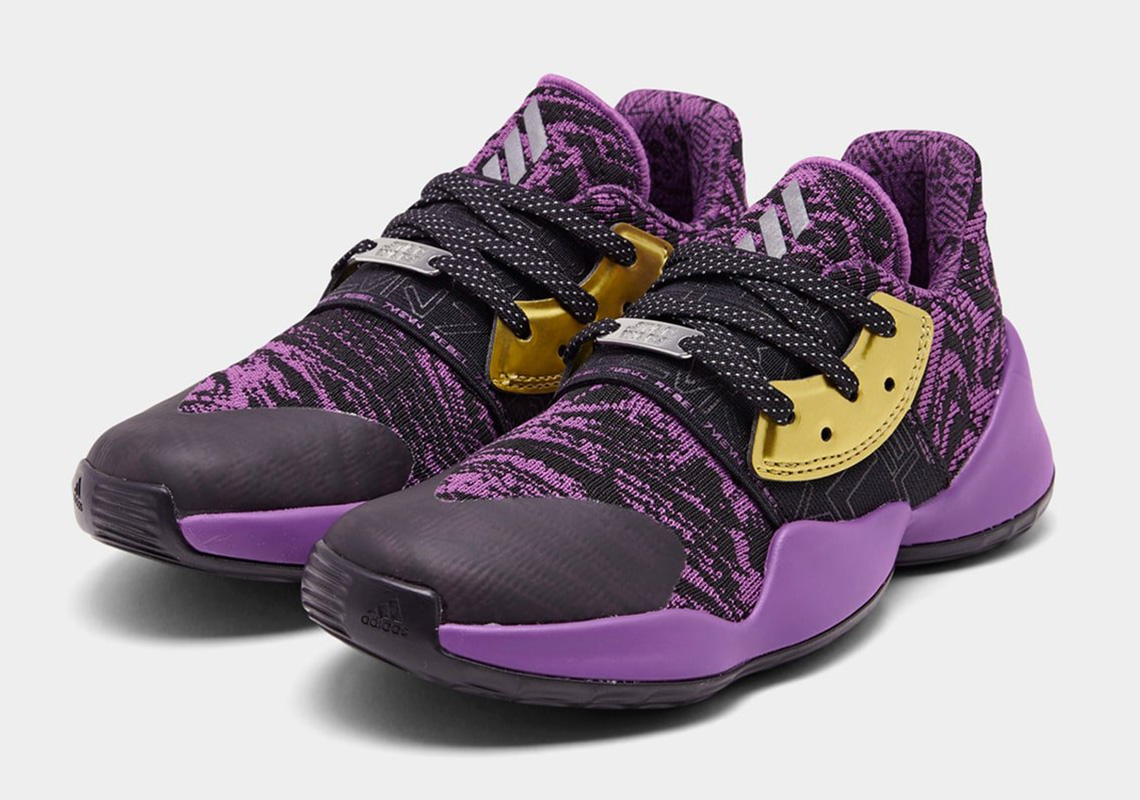 Mace Windu is one of the most respected and revered Jedi Masters in the galaxy. He served as a member of the Jedi High Council, held the position of Jedi General to the Grand Army of The Republic during the Clone Wars, and was also an elected leader for the Jedi. Most importantly, Windu is the sole Jedi in the Star Wars series canon to wield the purple lightsaber, making him unique from any other Jedi in the galaxy. The striking purple Harden Vol. 4 is the perfect representation of James Harden's irreplicable style of play. As the floor general for the Houston Rockets the last 7 seasons, Harden has pushed the boundaries of traditional individual offense. The Beard has become one of the most unguardable players in the league by creating space between he and his defender so well that the NBA rule book is often brought into question after one of his signature step backs. Harden has separated himself as one of the most elite players in the league with his unique "purple lightsaber" style of play, and it has proven to be effective from the 2 scoring titles and 1 MVP award he's gathered along the way.
adidas Crazy 1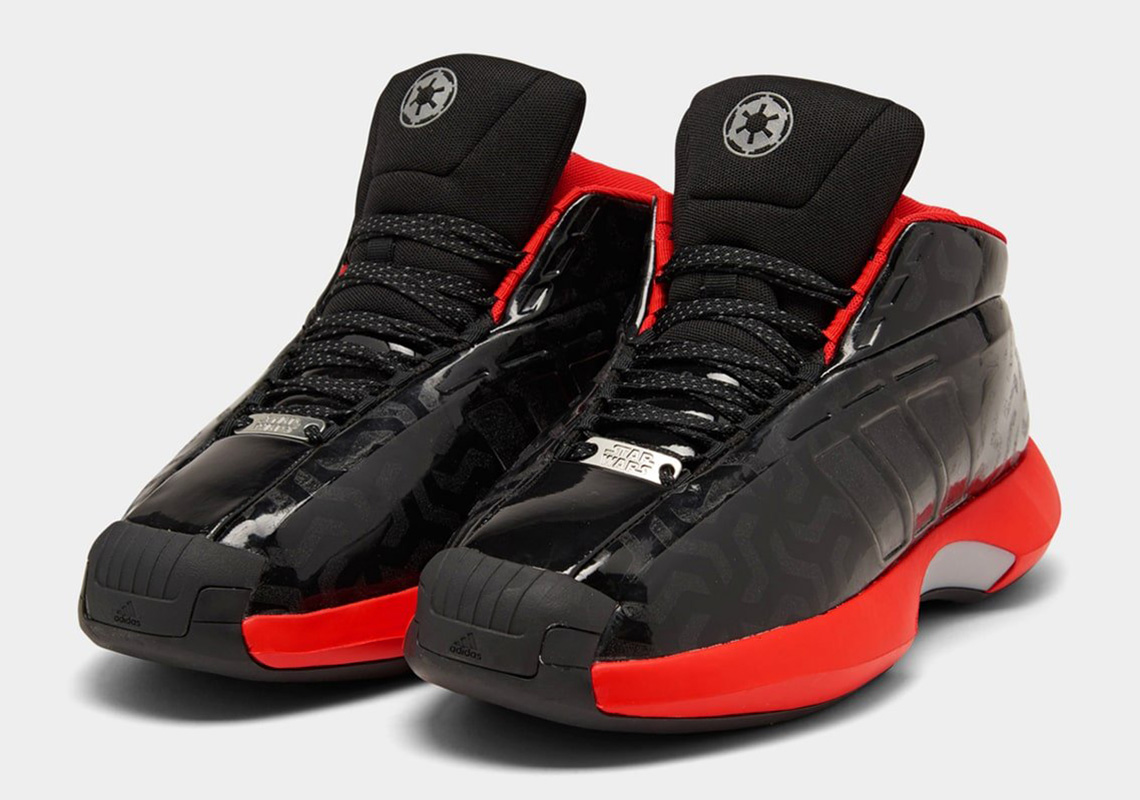 The Crazy 1 "Sith Order" is anything but subtle about where it's allegiance lies. A sleek black upper gives the shoe a heavy Darth Vader feel, with red accents and accompanying Galactic Republic signage gracing the tongue. In 2006 the Crazy 1 was first introduced for a 2006 retro release, but this classic basketball model was first made famous by one of the most infamous NBA villains of all-time, Kobe Bryant (and was even originally named "The Kobe").
All of these styles are coming to a galaxy near you on 11/1 at Finish Line. For those of you trying to decide which one to cop: "Do or do not, there is no try."
Read Next