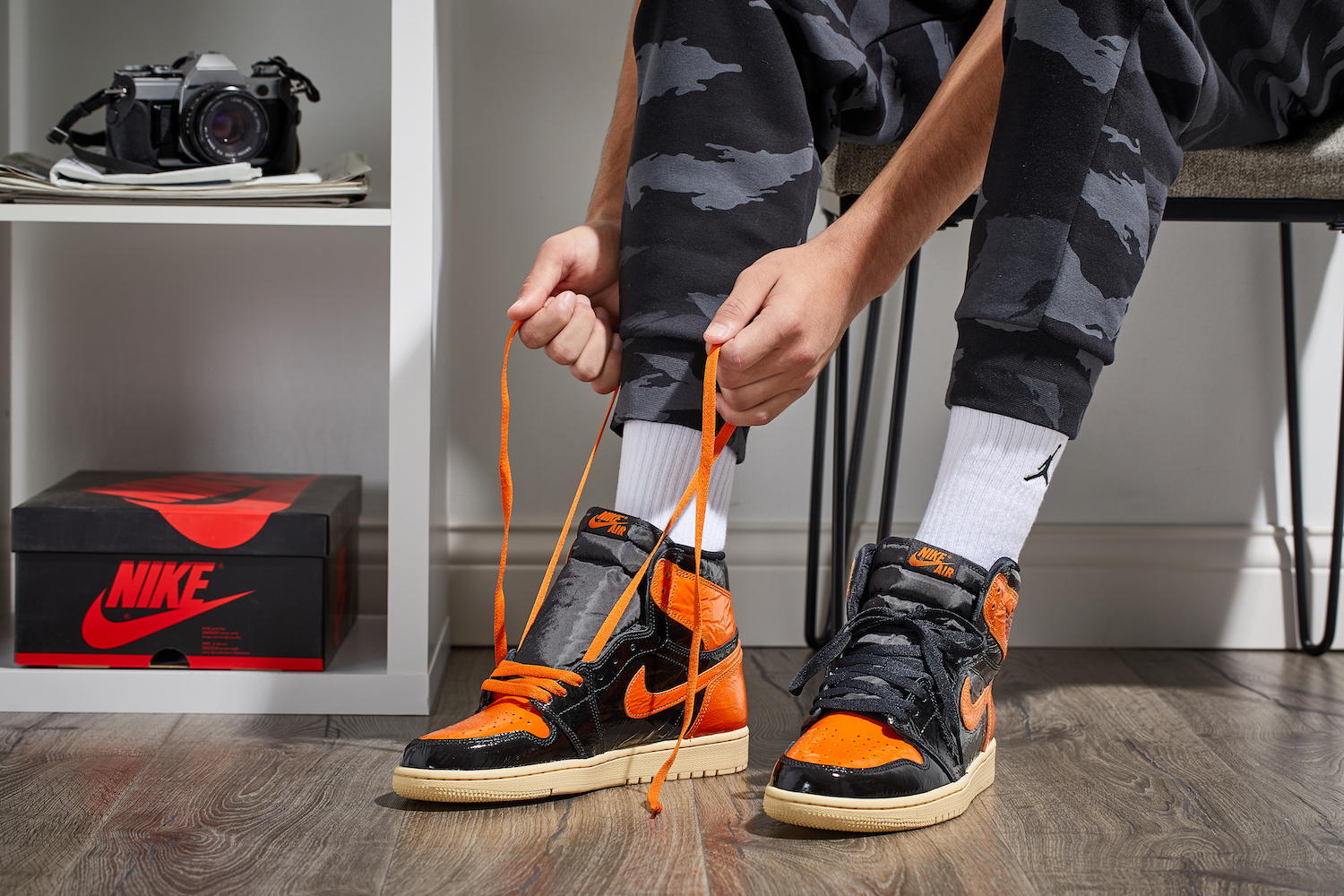 Picture it. August 25, 1986, a young Michael Jeffrey Jordan is dominating an exhibition game in Trieste, Italy. Rocking Triste's clean black, white and orange uniform and his signature Air Jordan 1, MJ dropped a cool 30 points and stole the show with a monstrous dunk — a dunk with so much force it shattered the glass backboard. Just over 30 years later and this dunk is the stuff of legend. Jordan Brand has commemorated the moment with a dope series of AJ1's which don the signature black, white and orange that matches the uniform MJ rocked on that summer day in '86. The original 'Shattered Backboard' dropped in June of 2015, JB quickly followed up with the 'Shattered Backboard 2.0' in October of 2016. They're now revisiting the series with the scheduled drop of the 'Black/Orange.'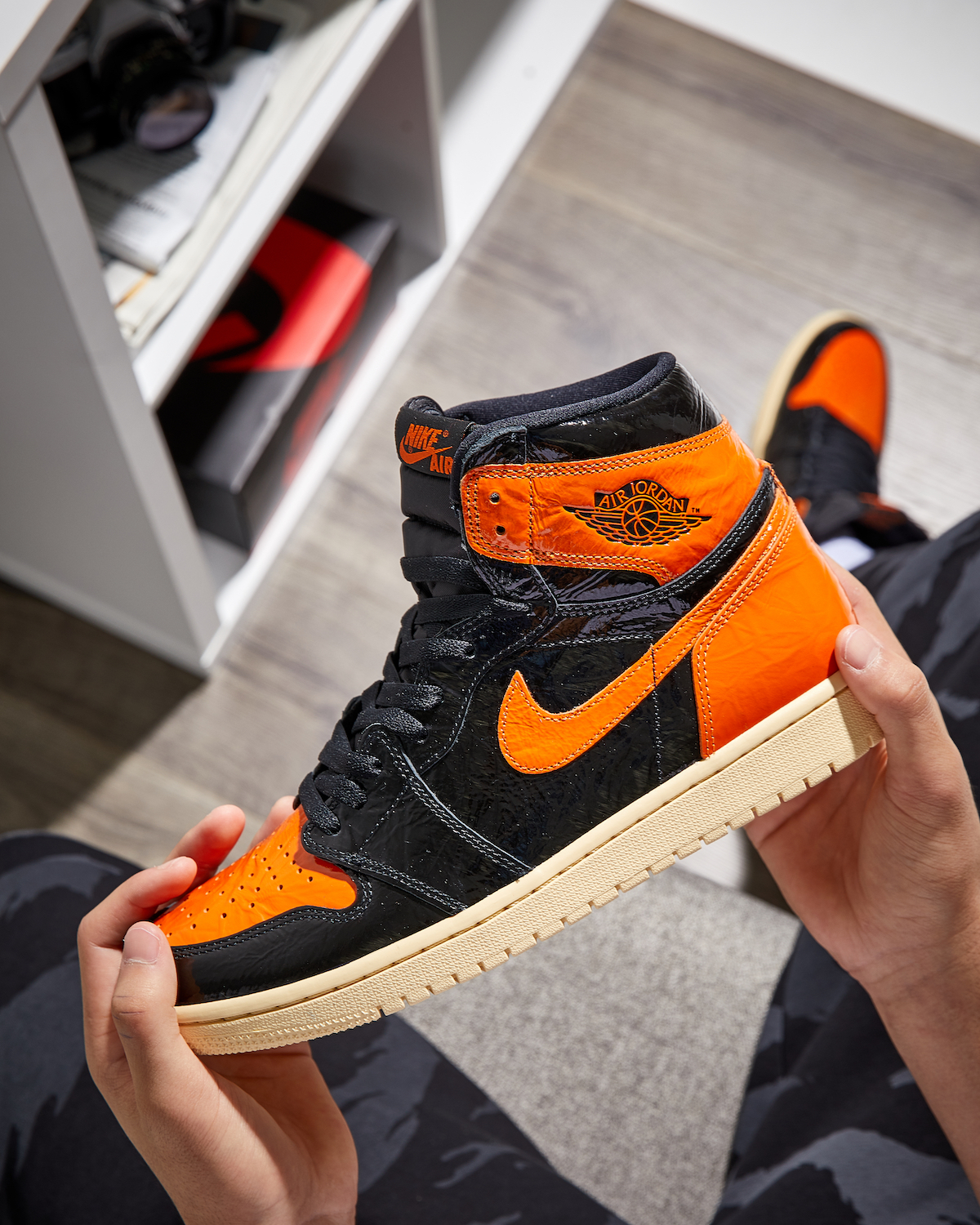 The third iteration is a bit more menacing the previous two, removing the cream-colored hues that had been a staple of the upper. Still there is the black and orange which dominate the patented leather upper. The Pale Vanilla sole beautifully complements the shoe and gives fans that lightness that's absent from this drop's upper. Hammering home the origin story of this colorway is the crinkled effect on the upper which is meant to represent the shattered glass from that backboard that met its demise way back when.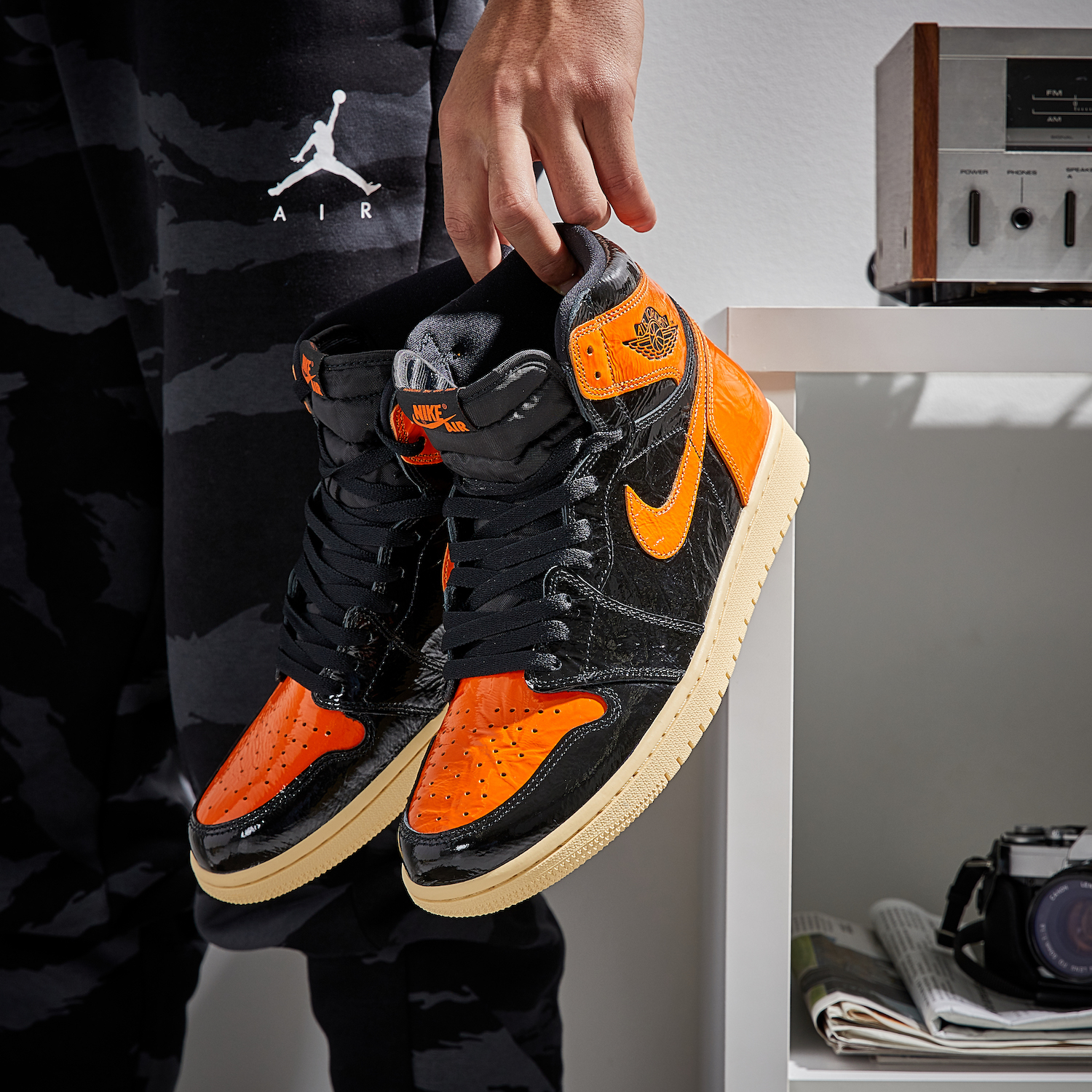 Make sure you download the Finish Line App now Apple or GooglePlay. The Air Jordan 1 Retro 'Black/Orange' will be exclusively available via our app on 10/26.