Return of the King: Nike LeBron 17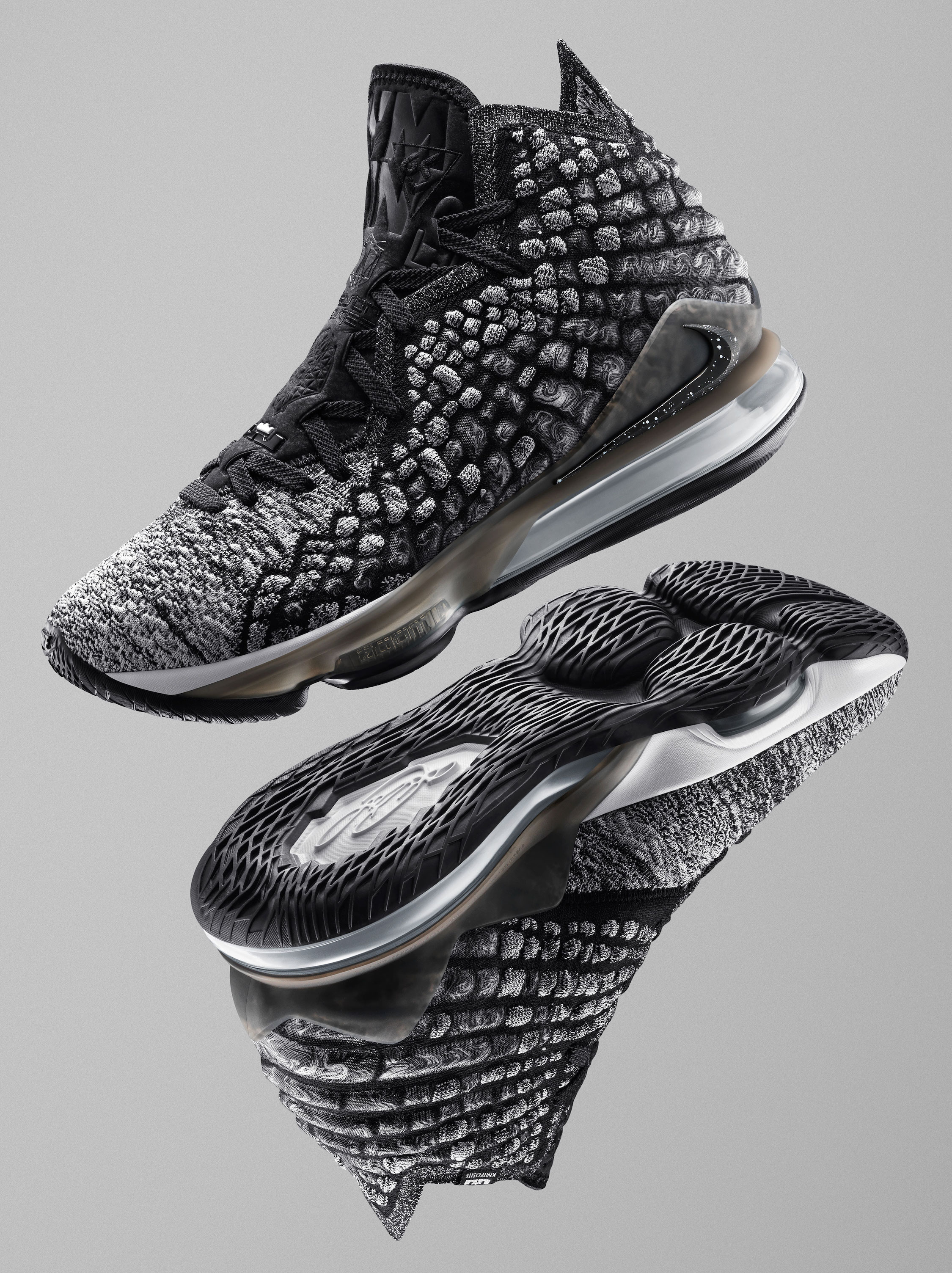 Just a week ago, Nike and LeBron James hit us with official images of the latest addition to his signature line, the LeBron XVII. The imagery alone should be enough to excite Bron fans and haters alike, but a deeper look into what's under the hood should be the real talking point. Nike started from the ground up with the design of the 17. "The silhouette was a way to reset the mark for LeBron, and futuristically explore how we could help his game with the best that Nike offers," said Nike's Jason Petrie, designer of the LeBron 17.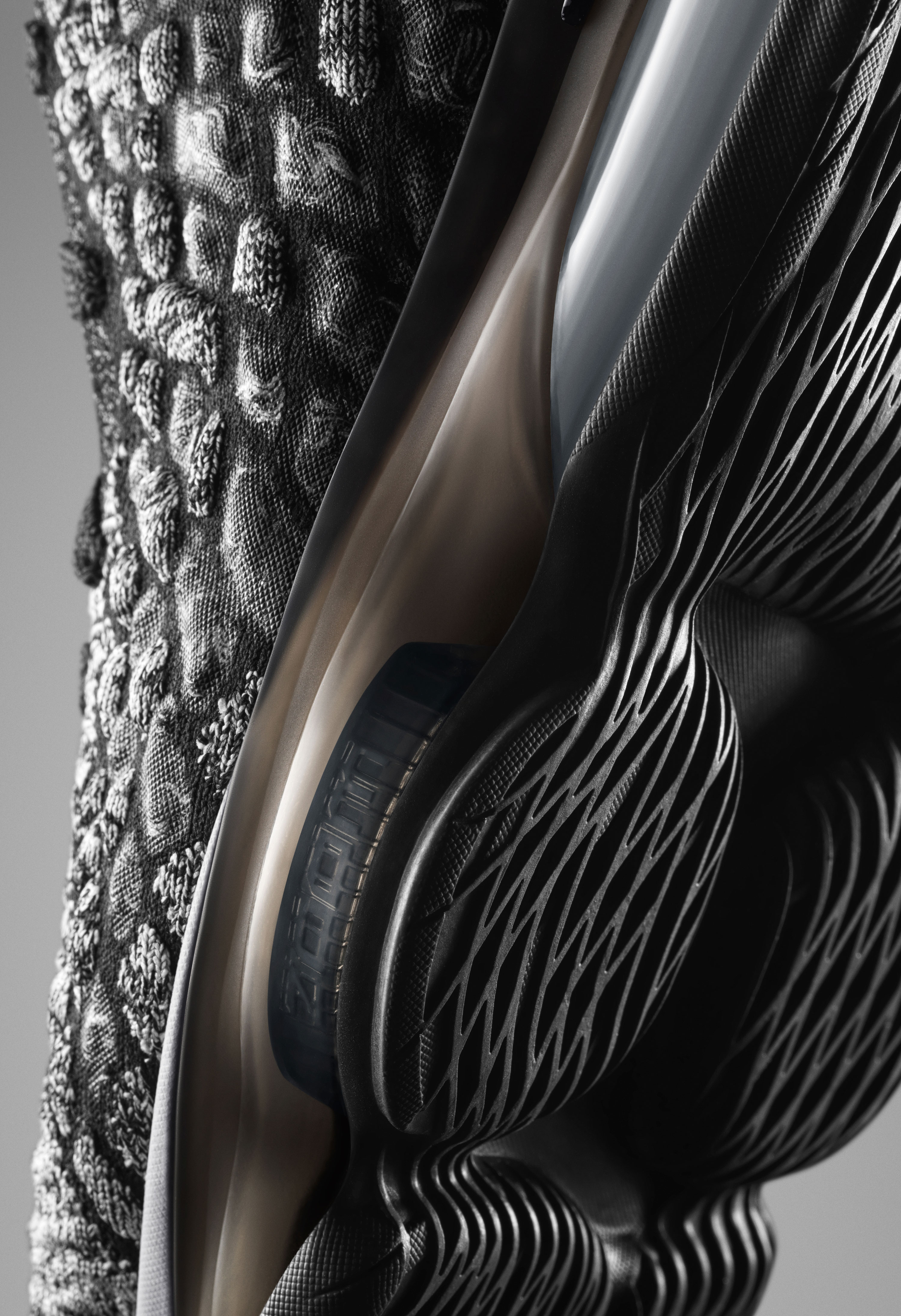 The new design for the 17 started with LeBron's desire for a sneaker that provides speed and support. Ask and you shall receive LBJ. Three key design elements hammer Bron's wants home.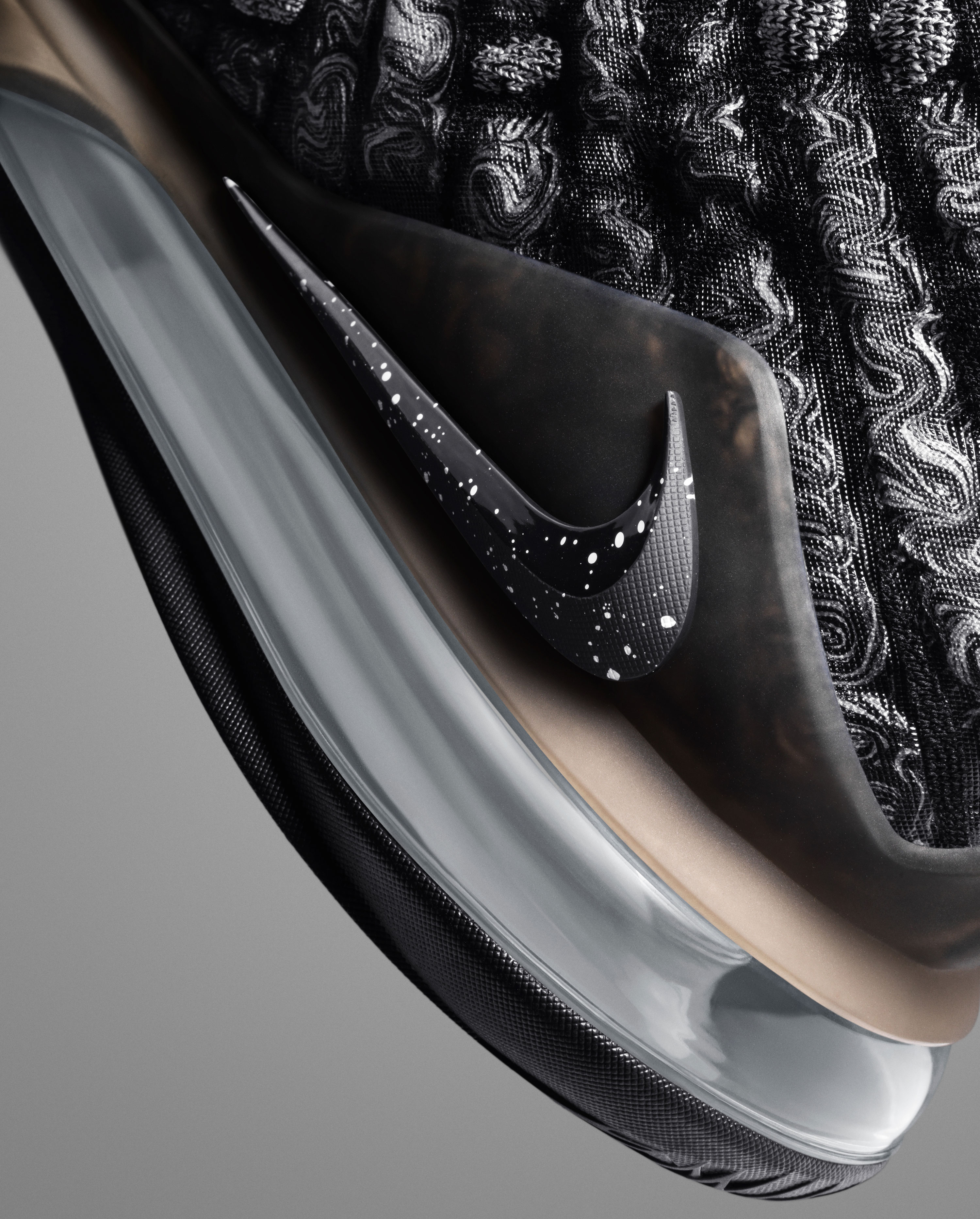 The first of which is the new Knitposite upper. The new technology essentially blends the soft knit from the LeBron 15 with the strength of the Battleknit from the LeBron 16. Your result is an almost "jewel-like armored exoskeleton that's stuffed with these yarns," says Petrie. "It's both structural and soft in the areas it needs to be." Secondly, you've got the Max Air heel unit. If you're a fan of the LeBron line you know that LBJ loves his Max Air. The unit in the 17 has the highest-volume heel of any LeBron ever. It's paired with a soft foam pod for the perfect balance of support and stabilization. Your last key design element are the two independent Air Zoom units in the forefoot of the shoe. Not so much for takeoff, the units are more about providing security on the way down. Working in unison with the Max Air bag, the lateral and medial pods provide an unprecedented amount of response and comfort.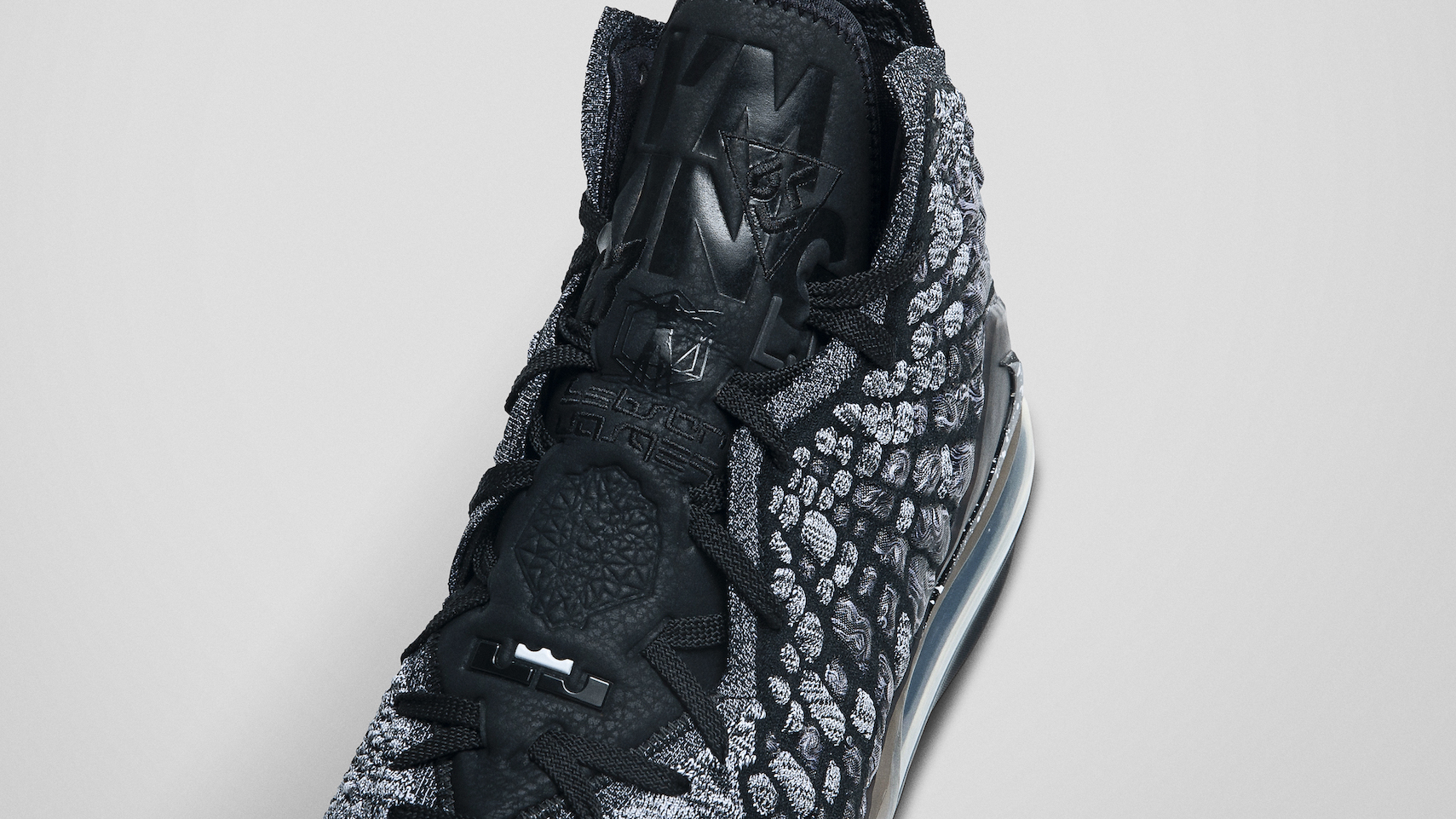 Technically sound and aesthetically pleasing. Detailing (macro and micro) is of the utmost importance of the 17. In the hopes of exploring more storytelling opportunities, LeBron requested a more overt tongue on the sneaker. He got just that and we should expect Bron to seize that opportunity to storytell with future colorways. His signature Lion's crest has been added to the heel of the sneaker, while his Dunkman logo makes an appearance on the outsole. The topline of the sneaker is jagged. Why you might ask. To mimic the crown of a king. Entering year 17, you can surely expect Bron to further stake his claim at the throne.
Get ready for showtime. You can grab the Nike LeBron 17 on October 3rd from Finish Line.
Read Next