Finish Line NFL Game of the Week
Over the last three years, the New Orleans Saints and Los Angeles Rams have built one of the NFL's biggest rivalries. Trading wins in their last four meetings [over that three year span], the two sides have proved to be pretty evenly matched. With their last meeting being the infamous NFC Championship "No-Call" game, tension should be high for this upcoming matchup. Thus the stage is set for our week two Finish Line Game of the Week.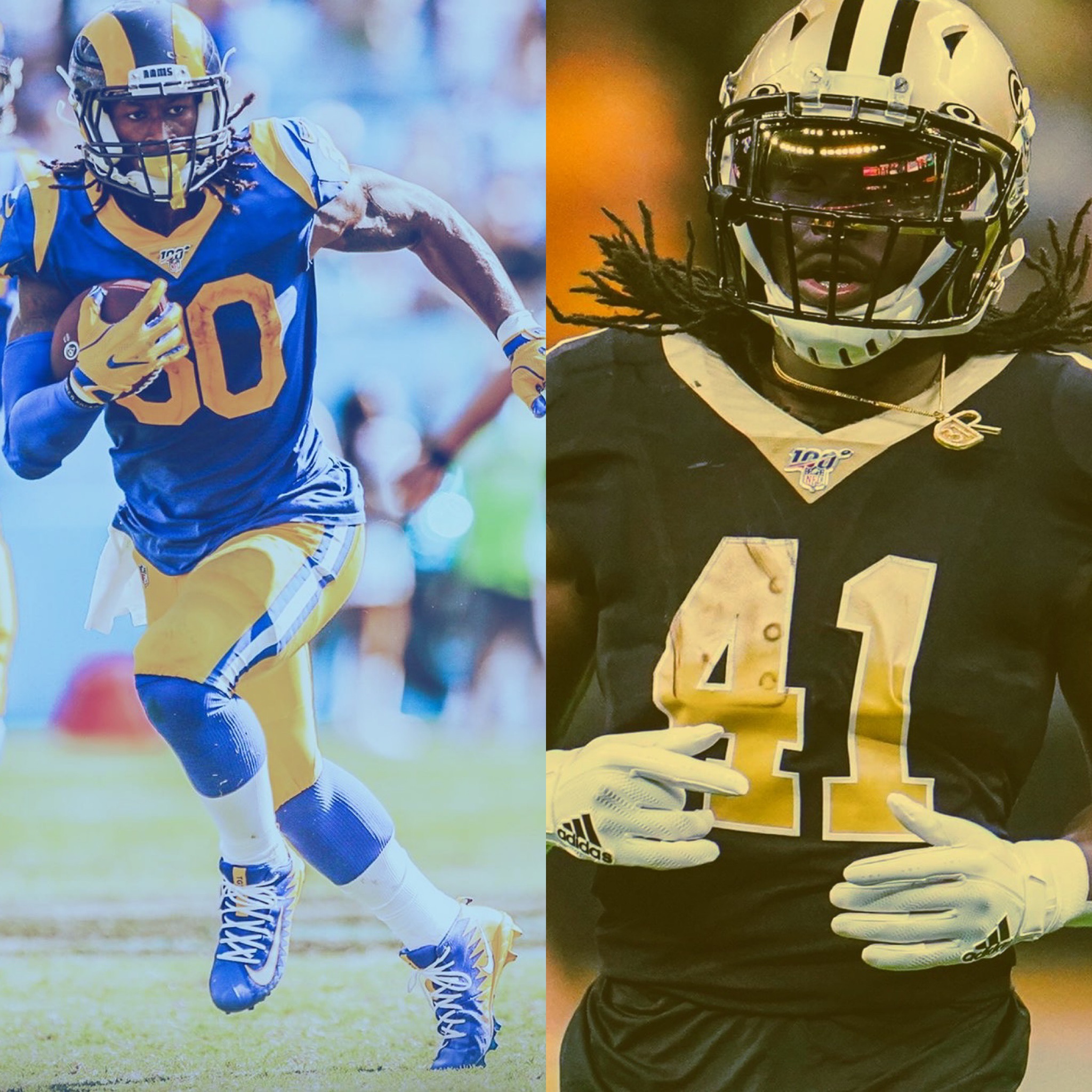 New Orleans vs. Los Angeles (Sunday, 4:25 p.m. ET)
All-time Matchup: 42-34 Los Angeles/St. Louis Rams
Last Five Results
NFC Championship 01/20/19 (26-23 Rams)

Regular Season 11/04/18 (45-35 Saints)

Regular Season 11/26/17 (26-20 Rams)

Regular Season 11/27/16 (49-21 Saints)

Regular Season 12/15/13 (27-16 Rams)
Saints X-Factors
Alvin Kamara (running back)

Eli Apple/P.J. Williams (cornerbacks)

Taysom Hill (quarterback/h-back/special teams ace)
Rams X-Factors
Cory Littleton (inside linebacker)

Marcus Peters (cornerback)

Cooper Kupp (wide receiver)
View this post on Instagram
Both sides are coming into this game fresh off week one wins. The Rams handled the Carolina Panthers, while the Saints beat the Houston Texans in dramatic fashion on Monday Night Football. One would think that coming into this game on a short week puts the Saints at an immediate disadvantage. But with the high stakes of this game you have to figure that Sean Payton will have the Saints ready to go. Last week, the Rams struggled to handle running back Christian McCaffrey (209 yards from scrimmage). Which should bode well for Alvin Kamara, who brings an eerily similar skillset to the table. Whether he's in the backfield or lined up in the slot, Kamara will present a challenge for the Rams front seven. Past this battle, both teams will need to look for ways to integrate role players into their respective offenses. For the Saints that means getting Ted Ginn Jr., Jared Cook and Taysom Hill involved to take some pressure off of Michael Thomas. While the Rams will need to get Robert Woods, Josh Reynolds and Cooper Kupp to lighten the loads of Brandin Cooks and Todd Gurley.
View this post on Instagram
The all-time matchup between the sides stands at 42-34 with the Rams franchise in the lead. Though as mentioned before things have been quite evenly matched over the last three years. League Defensive MVP and Rams lineman, Aaron Donald said that he expects "a dogfight" this Sunday.
"We've been playing them every season. We know what type of game it's going to be. It's usually a physical game. It's a game with a lot of back-and-forth — usually a good game, a close game. That's what we expect, we expect a dog fight," said Donald to Rams Wire. You can surely expect that mindset is the same in the Saints locker room. Buckle up everyone, we've got quite the game on our hands.
Read Next