Finish Line NFL Game of the Week
Can we all take a second to praise the return of football? It's been a long nine months en route to bringing 11-on-11 back into our lives. This season is particularly special, given it's the NFL's 100th season. To give this special season its proper due, here at Finish Line we're going to highlight a marquee game each week and ask for your opinions on said game. The matchup may have a special wrinkle/storyline, be a rivalry, or have implications in the standings. Either way we're going to provide you with some background on the game and help keep you informed before you make a pick.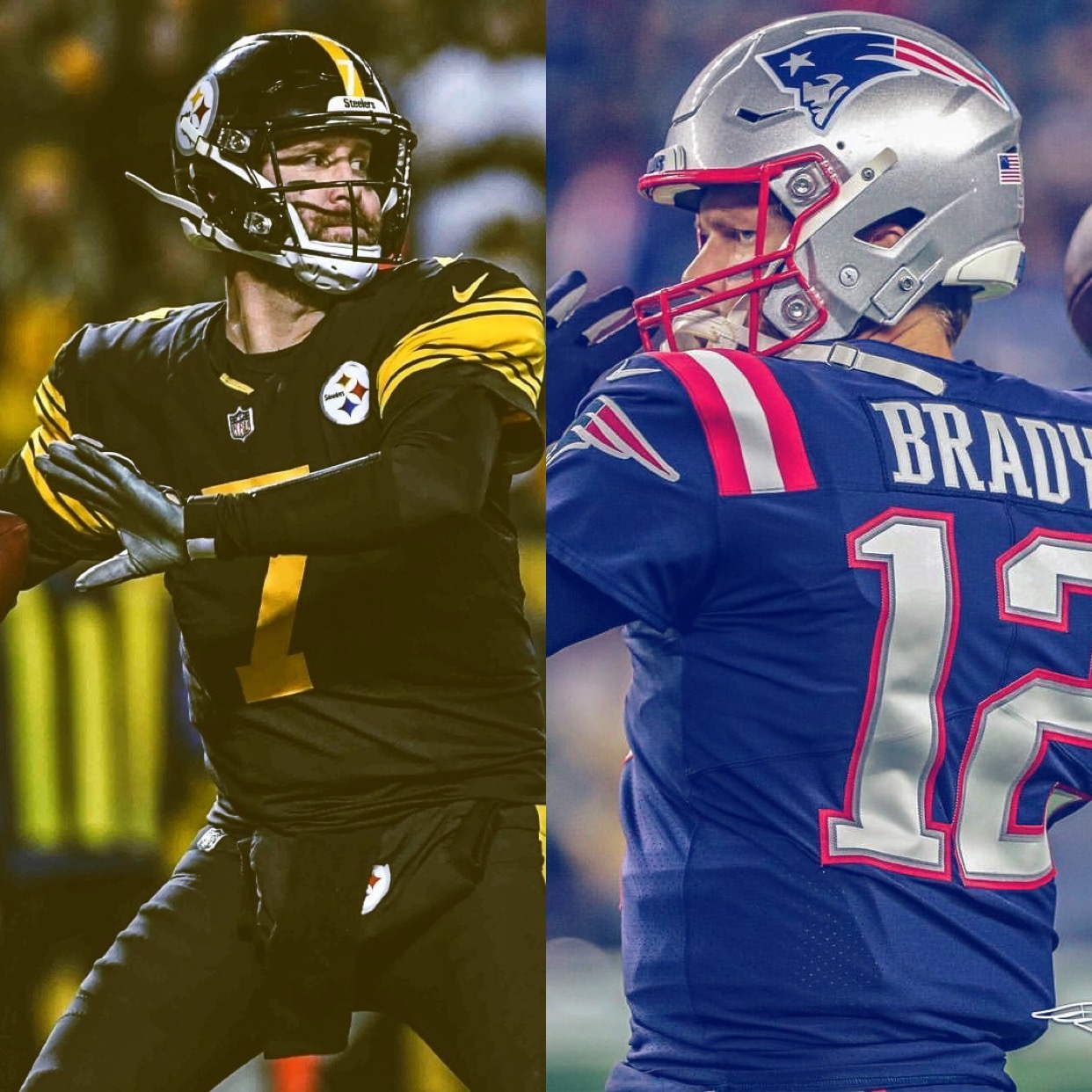 Pittsburgh vs. New England (Sunday, 8:20 p.m. ET)
All-time Matchup: 16-16
Last Five Results:
Regular Season 12/16/18 (17-10 Steelers)
Regular Season 12/17/17 (27-24 Patriots)
AFC Championship 1/22/17 (36-17 Patriots)
Regular Season 10/23/16 (27-16 Patriots)
Regular Season 9/10/15 (28-21 Patriots)
Patriots X-Factors
Sony Michel (running back)
James White (running back)
Stephon Gilmore (cornerback)
Steelers X-Factors
T.J. Watt (outside linebacker)
Cameron Heyward (defensive end)
JuJu Smith-Schuster (wide receiver)
View this post on Instagram
For our first game of the week we're heading to Foxborough, MA and taking a look at the matchup between the New England Patriots and the Pittsburgh Steelers. Coming into this season, expectations for both sides are high. While the game will feature future Hall of Fame quarterback's Tom Brady and Ben Rothlisberger, the game should come down to Pittsburgh's revamped defense and New England's new look offense. As both of those units are working multiple new starters into the fold. The Steelers added cornerback Steven Nelson, linebacker Mark Barron and drafted linebacker Devin Bush. While the Patriots are using first-time starters Isaiah Wynn and Joe Thuney on the offensive line. In addition to having to replace Rob Gronkowski with Matt LaCosse at the tight end position. Whichever of those sides can best integrate those new players should have an edge in the matchup.
View this post on Instagram
All-time, the two franchises are tied at 16 wins apiece against one another. Though, the matchup heavily favors the Patriots since Brady took reins of the Patriots offense in 2001 (he's 8-3 against Pittsburgh). During his week 1 presser, via Steelers' official Twitter, Mike Tomlin said this of Brady: "he's very difficult to trick, and even if you do, it won't happen over an extended period of time or over the course of a football game." Less concerned with tricking Brady, the Steelers head coach continued to explain that he was more concerned with limiting mistakes that teams commonly face in week 1. Easier said than done, especially when facing the defending champs. In fact, in season openers following Super Bowl wins, the Patriots are 5-1 all time.
Read Next