Women's Air Jordan 1 Retro 'Satin Black Toe'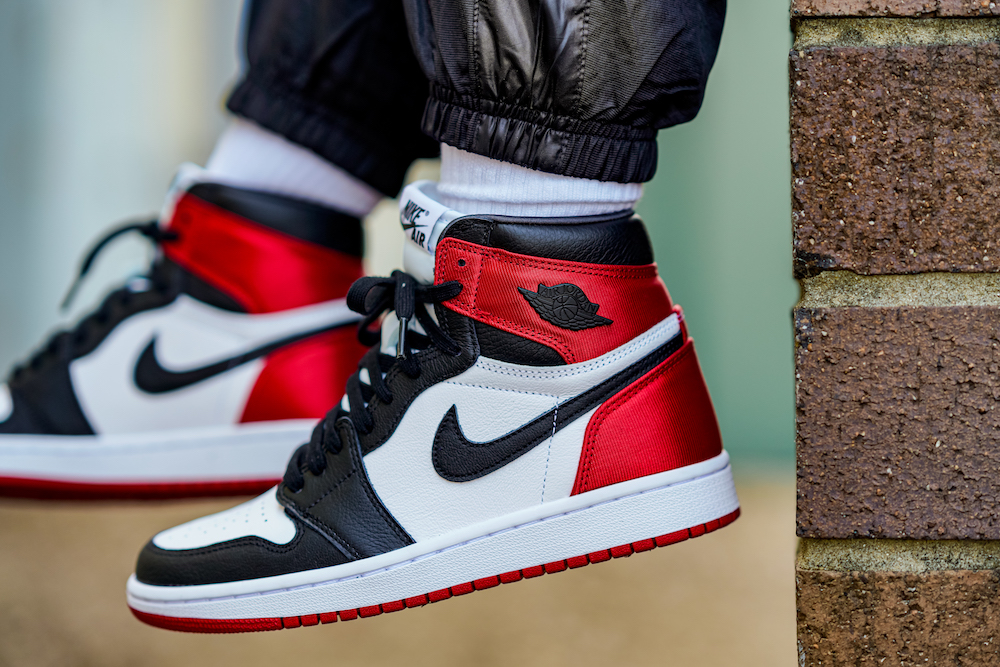 Ladies, don't pass up this women's exclusive colorway of the Air Jordan 1 because it's one you'll definitely want in your rotation for the rest of the year. Coming in Black, White and Red makeup, this style is not only one of the top rival Jordan's out there, but the brand made this particular women's release special with a few unseen details from previous 'Black Toe' drops.
The red shiny finish is where the "Satin" comes in. Covering the ankle collar and heel, this faux satin is the perfect sleek touch for all the ladies who want to dress it up or keep it casual on the street. Another detail you won't see on previous releases is the Jordan winged logo. Instead of being stamped this one is plated, giving us a more premium vibe.
Get the Women's Air Jordan 1 Retro 'Satin Black Toe' on 8/17 at finishline.com
Read Next