The adidas Harden Vol. 3 'Supernova' Pays Respect to H-Town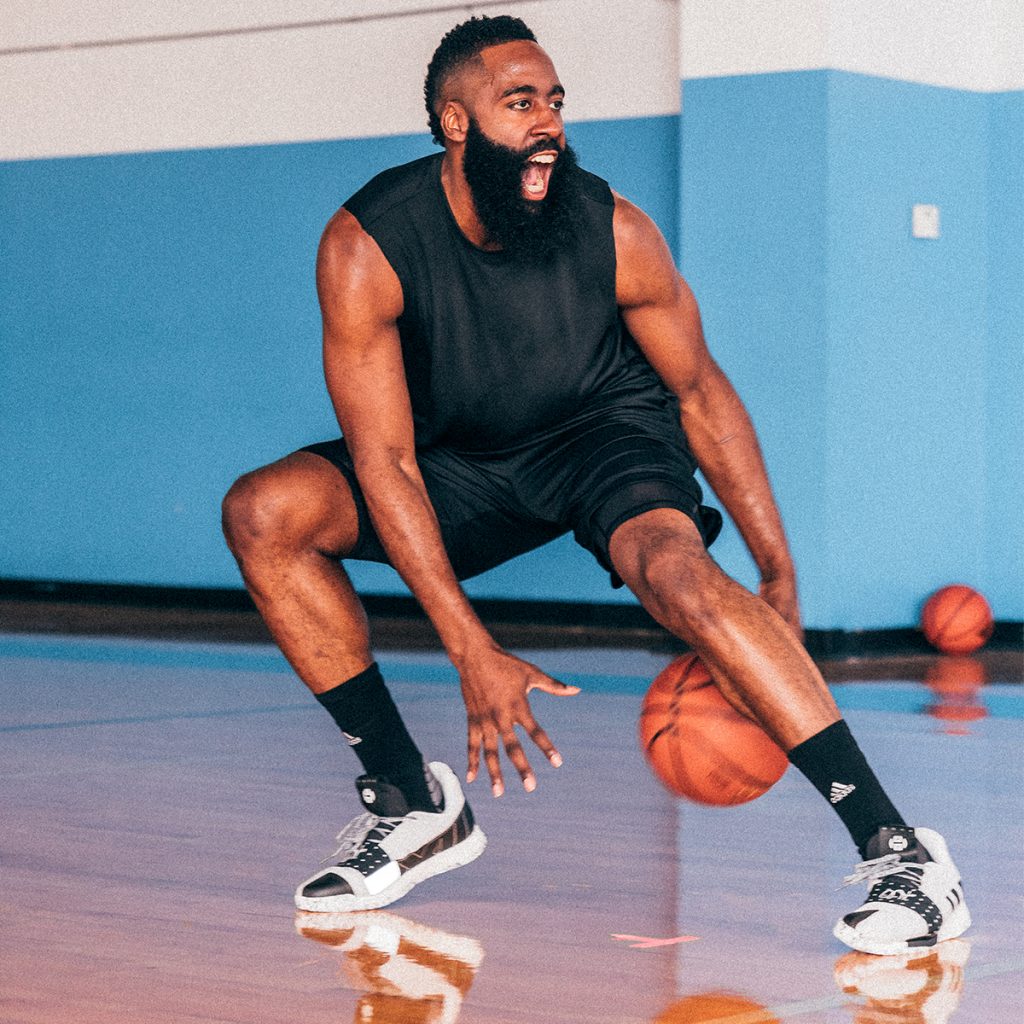 On the heels of his first NBA Most Valuable Player Award, James Harden has started the NBA season in the third installment from his signature collection. Always in his bag, the adidas Harden Vol.3 was designed to help 'The Beard' hit his go-to moves (Euro-step, step-back) with freedom and ease. Because he's always shifting directions and stopping on a dime, you know the grip on the Harden Vol.3 is exceptional. The fractal herringbone outsole pattern will have you on the court running circles around defenders just like Harden. All about energy and response (the more energy you give, the more you get), the thick BOOST midsole returns from previous models. This 'Supernova' edition of the Harden Vol.3 is a tribute to Harden's ability to create space on the floor and Houston's designation as the home of NASA. The white textile upper is complemented with a black tongue, forefoot strap and heel. A marbled contrasts nicely against the aforementioned white BOOST midsole. Harden's signature is printed on the strap and his jersey number, '13' is featured on the medial side of the shoe.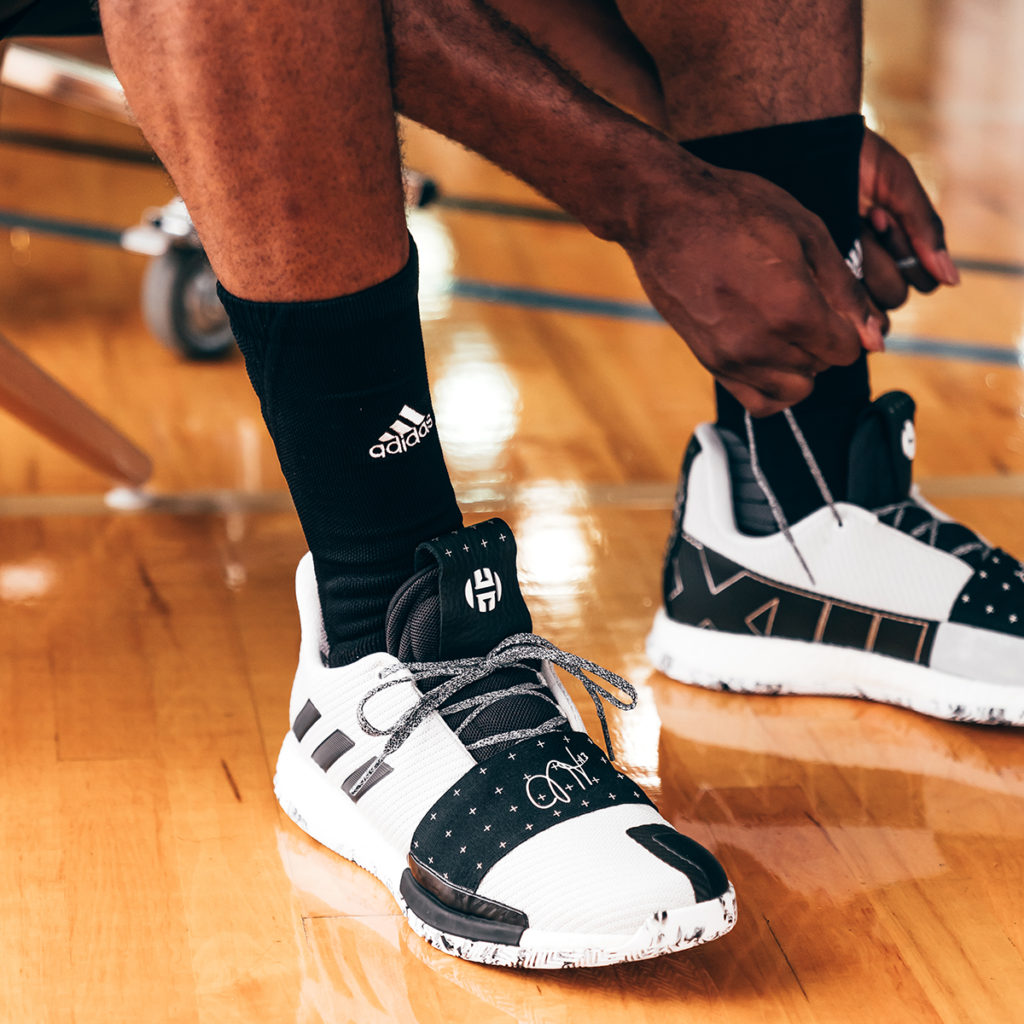 Prepare for takeoff with the adidas Harden Vol.3 'Supernova' on November 16th at Finish Line.
Read Next