Drake: A Career Retrospective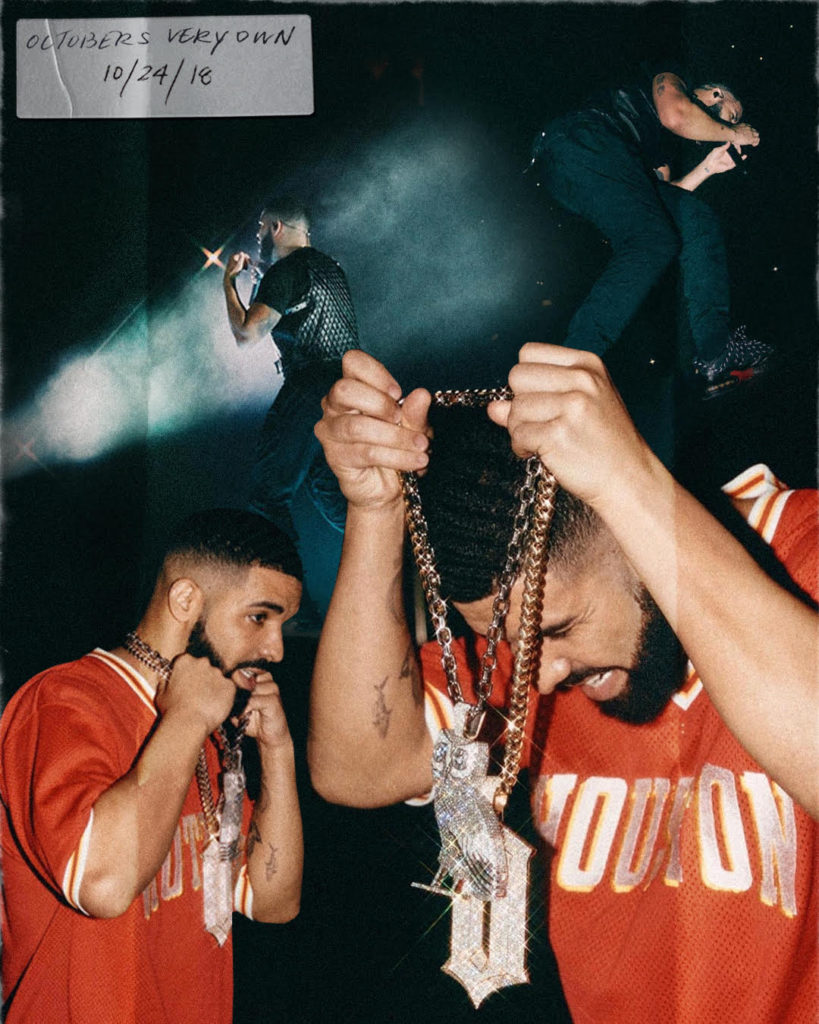 Since bursting onto the scene in 2006, Drake has been on an ascension to the top of the rap game. Now, firmly at the top, his shine transcends rap (the man just broke the Beatles' record for most top 10 songs in a year). With a career like that and today being his birthday an all, it seems like the perfect time to do a retrospective on his body of work. In celebration of his 32nd birthday, take a walk down Spotify lane with us as we take a look back at the amazing career that Drake's had so far.
So Far Gone – EP
His third official mixtape, So Far Gone was released in February of 2009. During an interview Drake acknowledged that the title of the album had multiple meanings. One being that he and his crew have become a success story and they're far removed from their humble beginnings. Another being a look into his life at the time. Openly wondering whether he and a close friend were becoming the men that their mothers divorced. That type of introspection would become a theme in Drake's future albums and would become part of the reason for his meteoric rise to success. Featuring the likes of Lil Wayne, Trey Songz, Bun B and Omarion, the project would serve as a launching pad for Drake. Tracks like 'Successful' and 'Best I Ever Had' received critical acclaim and ensured that Drake would become a commercial success.
Standout Tracks: Best I Ever Had, Successful, Houstalantavegas
Thank Me Later
After the unexpected success of So Far Gone, the pressure was on for Drake's first studio album. Thank Me Later hit shelves in June of 2010. Wanting to distance himself from the sound he established on prior mixtapes, Drake described his first album as bigger, happier and more victorious [than his previous works] because that's where he was at that point in his life. The sentiment rings true as the album has a grandiose vibe throughout. Delivering a personal feel, Drake uses a large portion of album to rap about his introduction to fame and celebrity while also shedding light on some of his romances. Features from Alicia Keys, Jeezy, Jay-Z and Lil Wayne round out the debut effort. Drake told MTV that parts of the album were influenced by Nas and Andre 3000.
Standout Tracks: Show Me A Good Time, Up All Night, Miss Me, Find Your Love
Take Care
Feeling disgruntled about some of the content from his last album, Drake returned to his roots for his second studio project, working with long-time friend and producer Noah '40' Shebib. Together the two would deliver a body of work that's sensual, sonically dark and brutally honest. Released in November of 2011, Take Care is widely considered to be Drake's best work. With the album earning him multiple Grammy Award nominations. On the album, Drake explores relationships with friends and family, while also touching on despondency, narcissism and failed romances. The album would mark the first time that he'd publish work with Rihanna (Take Care), Kendrick Lamar (Buried Alive Interlude) and The Weeknd (Crew Love).
Standout Tracks: Marvins Room, HYFR, Take Care, Hate Sleeping Alone
Nothing Was The Same
If Take Care was about returning Drake to his roots and past, then Nothing Was The Same was about showing his evolution as an artist and man. No longer guilty about past love or missed opportunities, Drake described his third project as the first time he'd made an album from a state of content—'not satisfied—but proud of where I'm at as a person.' Not wanting to make a straight rap album, inspiration was taken from Marvin Gaye's 1978 album Here, My Dear. This would mark the second time that Drake recorded in Gaye's old studio 'Marvin's Room,' which would be the namesake for one the songs on Take Care. Again '40' handled the majority of production, while the album is highlighted by features from Jhene Aiko, Majid Jordan, Jay-Z, 2 Chainz and Big Sean
Standout Tracks: All Me, Connect, The Language, Pound Cake/Paris Morton Music 2
If You're Reading This It's Too Late
Dropping in February of 2015, If You're Reading This It's Too Late was published on iTunes without a prior announcement. Serving as his fourth release under the Cash Money umbrella, there's an open debate about whether the project is an album or mixtape (not that it really matters). One thing's that's not up for debate is the success of the album, as it charted at a high of 4 on the US Billboard 200. Unlike his previous two projects, the majority of production for this album was done by PartyNextDoor and Boi-1da. This would not be the only album that fans would receive from Drake in 2015.
Standout Tracks: Madonna, You & The 6, Energy, Know Yourself
What a Time to Be Alive
Drake's second project of 2015 (September) would be a joint album with Future. Titled, What a Time to Be Alive, the album blends both of the artists distinct styles together for a new comprehensive sound. Both of their willingness to step out of their comfort zone helped the album feel cohesive rather disjointed which can be common in joint efforts. Production for the album was largely handled for Metro Boomin. Debuting at number 1 on the US Billboard 200, the success of the project is undeniable.
Standout Tracks: Scholarships, Diamonds Dancing, Change Locations, Plastic Bag
Views
After veering away from his typical formula for success on a few of his last projects, Drake's fourth studio album, Views, served as a return to that template. In the lead up to the album, singles like 'Back to Back,' 'Hotline Bling,' 'Summer Sixteen' and 'Work' put Drake at the height of his career and made the buzz for the album astronomical. The delivery fell flat in a lot of eyes.  Coming in at 20 tracks (81:14), Views was an ambitious project. While still introspective, it lacked the jarring honesty that had been so prevalent from Drake's earlier works. The albums best tracks were the ones devoid of personal details about his life. Drawing inspiration from across the spectrum, the album utilizes elements from several genres of music (dancehall, R&B, pop, to name a few). Views was however nominated for a multitude of Grammys.
Standout Tracks: Feel No Ways, Hotline Bling, Childs Play, Hype
More Life
Drake's next project, More Life, is described by most as a mixtape. Drake himself describes it as playlist. His intention was to put out More Life as a bridge between his major releases, hoping that the playlist would 'become the soundtrack to your life.' Bold undertaking, but in a lot ways Drake delivered on that hope. Releasing in March of 2017, More Life helped Drake regain steam after a somewhat lackluster effort in Views. The playlist would serve as one of the soundtracks of the summer of that year. With tracks like 'Passionfruit,' 'Fake Love' and 'Portland' being played all throughout the season. Utilizing a litany of producers, the sound for More Life was largely inspired by dancehall music. The playlist name was even borrowed from Jamaican slang.
Standout Tracks: Passionfruit, Gyalchester, Portland, Fake Love
Scorpion
Coming in at 25 tracks, Drake's latest work, Scorpion is a double-album. The A-side of the album is considered to be more hip hop based while the B-side is characterized as more R&B/Pop. Announced in April of 2018, the album would officially release in June of the same year. A heated feud with Pusha T prior to the album's release led Drake to confirm allegations about him having a child. He'd formally address the feud and rumors on the album. The decision led Scorpion to being s return to the musical transparency that has marked the majority of Drake's career. Tracks like 'God's Plan,' 'In My Feelings' and 'I'm Upset' became overnight sensations, while the likes of 'Mob Ties' and 'Nonstop' became bangers soon after.
Standout Tracks: Mob Ties, God's Plan, Nonstop, March 14
Hope you enjoyed this career retrospective. Join us in wishing 'Champagne Papi a very happy 32nd Birthday!
Read Next