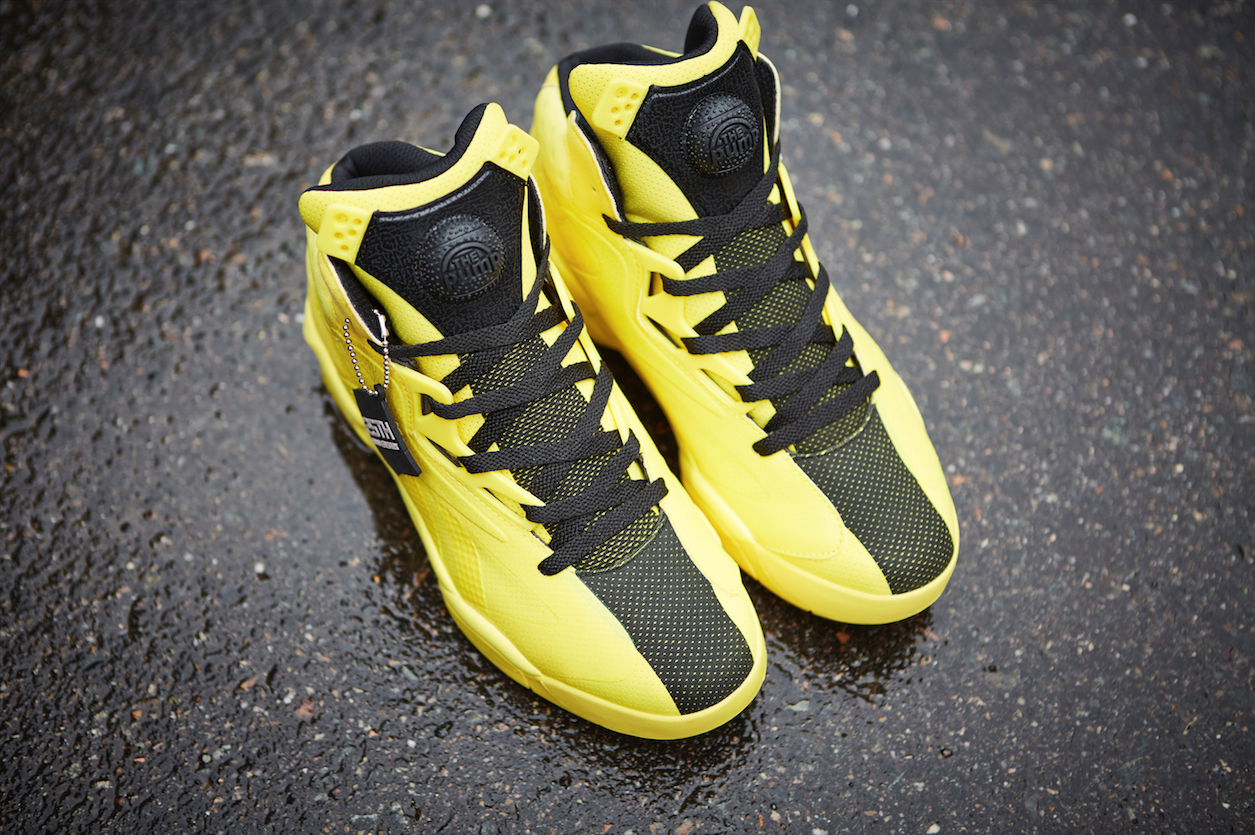 To celebrate the 25th Anniversary of the Shaq Attaq, Reebok introduces a twist on the original, called the Shaq Attaq Modern.
The Shaq Attaq Modern was designed to be closer to the current trend of contemporary basketball sneakers. The leather is replaced with a woven mesh upper, which helps to reduce the overall weight of the shoe while keeping the structure of the original in place. The collar features a foam compound with net mesh overlay to provide padding around the ankles. Minimal stitching gives way to hot melt throughout while also providing dimension thru use of various technical lightweight synthetics on the upper.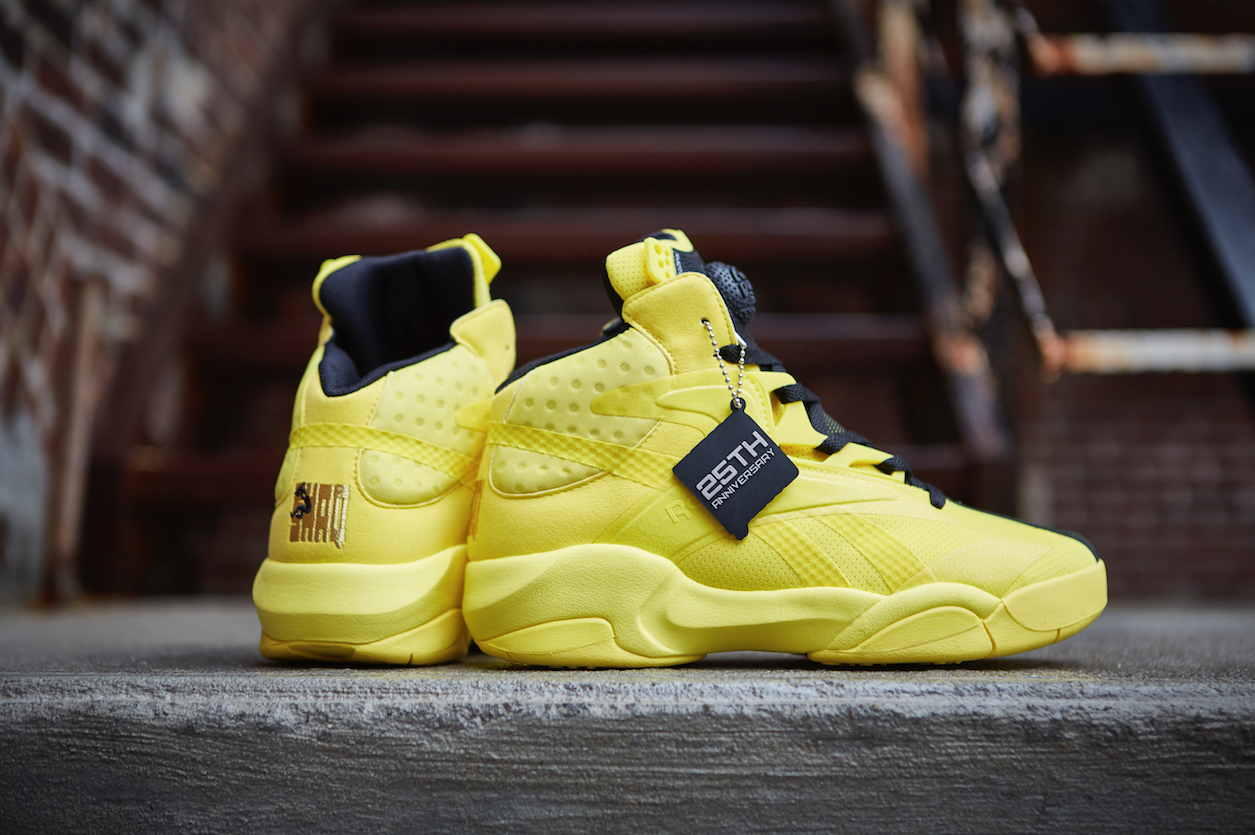 Featured in an allover yellow spark color with sublimated black stripe down the middle, the Shaq Attaq Modern colorway was inspired by one of Shaq's many nicknames.
Make sure you add the Shaq Attaq Modern to your rotation and get your pair on May 19th at Finishline.com.