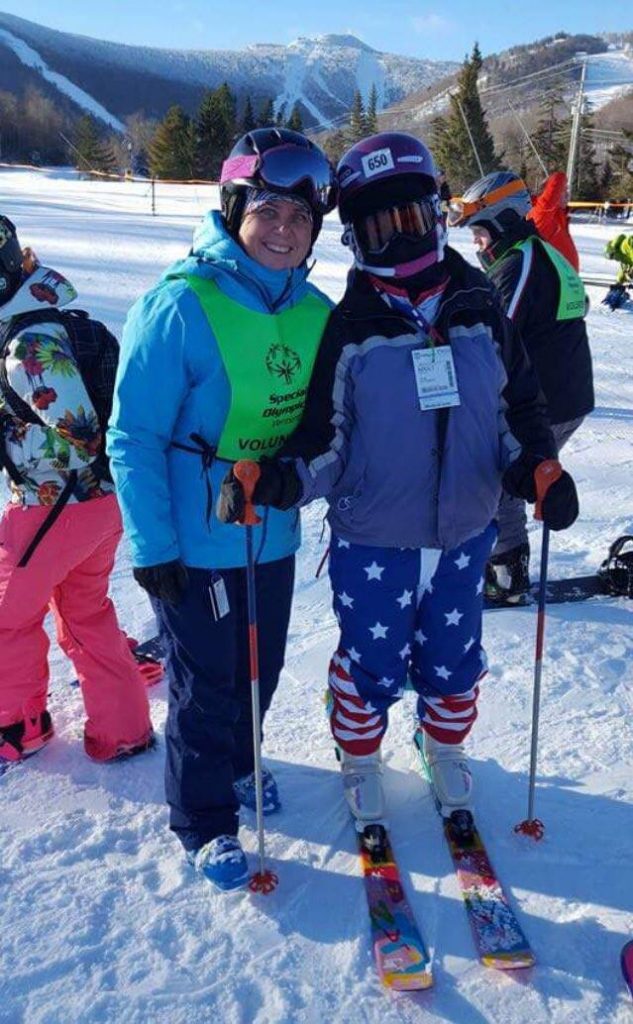 Flying down the mountains at Killington Ski Resort, Kristi practically paints the white snow in her bright red, white and blue snow suit as she finishes a ski pass at Special Olympics Team USA training camp. She is patriotic to the core. Her love of the red, white and blue resonates in her bedroom décor in southern Indiana.
"At the age of four I followed my parents up and down mountains. They were members of the National Ski Patrol team," says Kristi.
Despite her speed rocketing down mountains, life hasn't always come at her current fast pace. Kristi was born with a congenital dislocated hip. Her parents noticed when Kristi started to walk, she would always fall to the left. At her 18 month check-up, their doctor immediately admitted her to Kosair Children's Hospital.
Kristi went through two surgeries and six months in a body cast before she walked again. Luckily, Kristi's operations resulted in zero side effects which allows her to perform at a high level – a level so high, she'll be on the world's stage in just a few weeks.
"I was at Panera Bread with my mom, boyfriend and his parents when I found out I was going to compete at the 2017 Special Olympics Winter World Games. I was grinning from ear to ear!" Kristi recalls.
Although she participates in many Special Olympics sports, her love of skiing will take her across the world to compete. She participated in slalom and grand slalom winning a number of medals over the years at the Indiana Winter Games. She is honored to take her skills to the next level and see where she measures against some of the best athletes from around the world.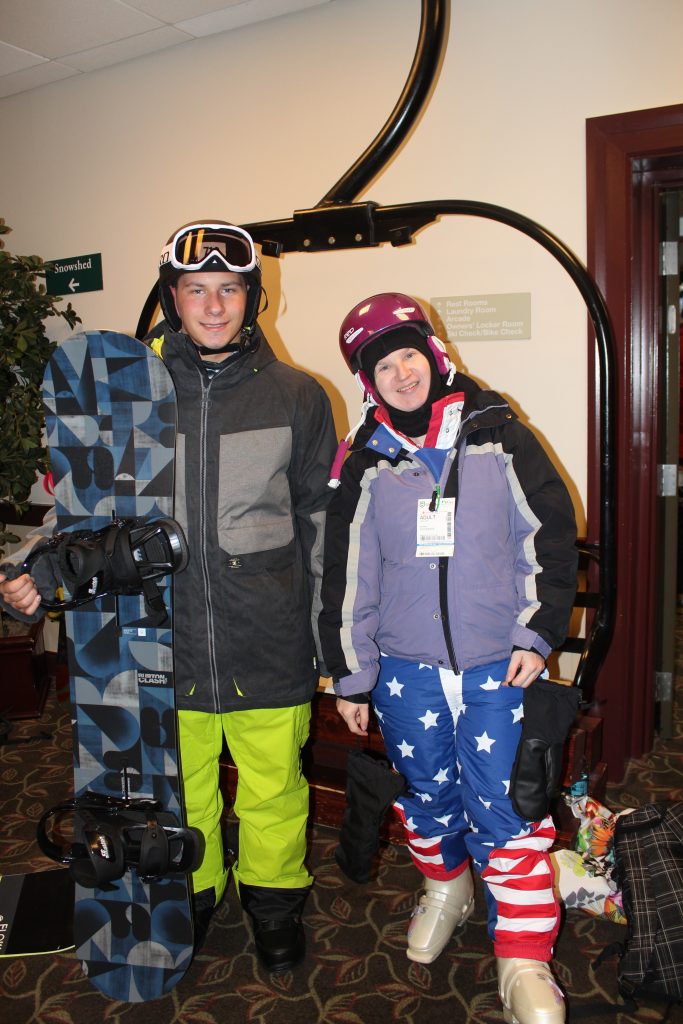 Kristi will join more than 200 Special Olympics Team USA athletes as they journey to Schaldming, Austria to compete at the World Games including her only fellow Indiana teammate, Chris. A passionate snowboarder from southeast Indiana, Chris can be considered an adrenaline junkie.
"My mom always worried about me breaking a bone, but I really wanted to learn how to snowboard," says Chris. Just five short years later, Chris is on the road to compete at the World Games.
"At first, I was scared. I had never been on a plane before so I thought about it for a while. My love for snowboarding changed my mind. I wasn't expecting to go this far in snowboarding. I think Austria will be amazing!" he said.
Chris is as smooth as silk, shredding the mountain in bright neon snow pants. He's practiced an endless amount of hours and his workouts have gotten more intense including running stairs, weight lifting and, of course, practicing techniques. He also makes time to coach other athletes as well.
"When I first announced I was going to the Games, I had to get off Facebook because the outreach was a little intense. I'm so honored to have great support including my brother, sister and mom!" Chris says.
Follow Kristi and Chris to the World Games by liking our Facebook page and giving us a follow on Twitter or Instagram. The Finish Line Youth Foundation is the proud official supplier of Special Olympics Team USA and wishes every athlete competing at the Games the best of luck!