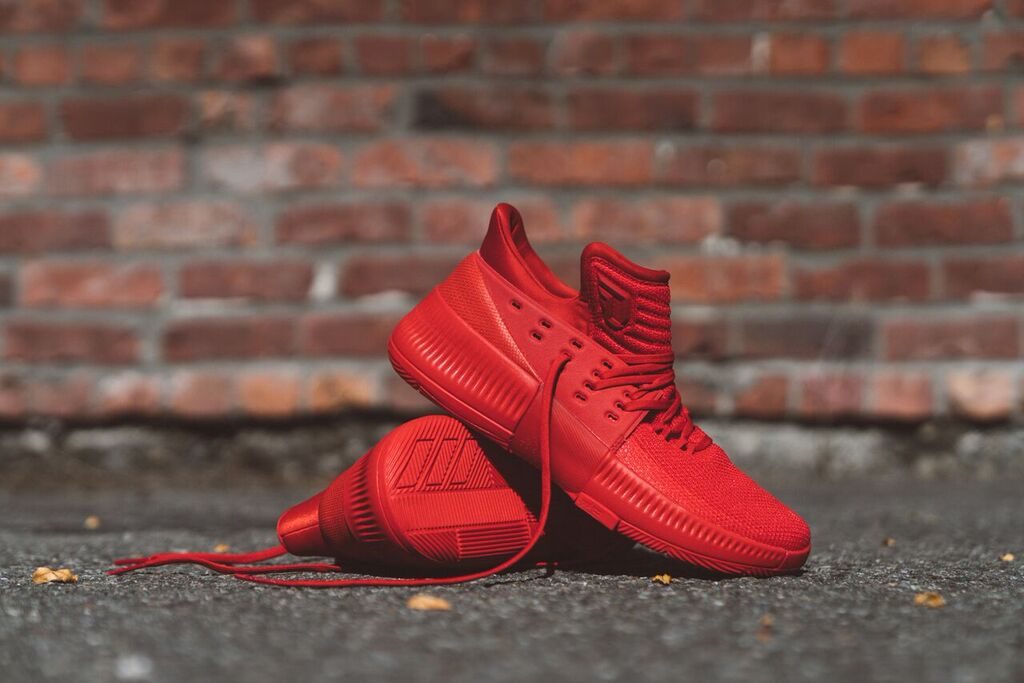 adidas is digging deep into Damian Lillards past to find inspiration for the next colorway on his signature sneaker. The adidas Dame 3 'Roots' is inspired by his AAU days with the Oakland Rebels and his coach who had players hold bricks in each hand when practicing their defensive stance to increase strength and discipline. All of these factors from Dames past have helped mold him into the person and player that he is today, so what better way to honor the past than with a dope sneaker. The all red colorway is perfect for hitting the hardwood or matching your Lillard jersey when you're showing love to your favorite player. All red kicks have become a fan-favorite lately in the sneaker world so you can be sure to see these around.
The Dame 3 is constructed with a brand new slip-on build that includes a flexible ankle collar for more durability when making quick cuts down the lane or changing direction on a dime. You'll love the adjustable lacing system that lets you control the tightness of the sneaker. Of course, we can't forget about the three-stripes branding on the toes that let everyone know you're rockin' some adidas.
Grab your pair of the adidas Dame 3 'Roots' on February 3rd over at Finishline.com.