By Drew Hammell
Like many great ideas and designs, the Nike "Swoosh" logo came about cumbersomely and almost haphazardly. Arguably the most recognizable image in the world, the iconic sportswear logo was designed by an art student at Portland State University. She was paid $35 for her work.
When co-founder Phil Knight was starting his fledgling sneaker company in 1971, he had neither a name nor a logo picked out. He asked a graphic designer named Carolyn Davidson to come up with something. Knight wasn't much of an artist, and didn't exactly give Davidson much direction. In Knight's recent memoir, Shoe Dog, he recalls that his only request was that the logo be "something that evokes a sense of motion."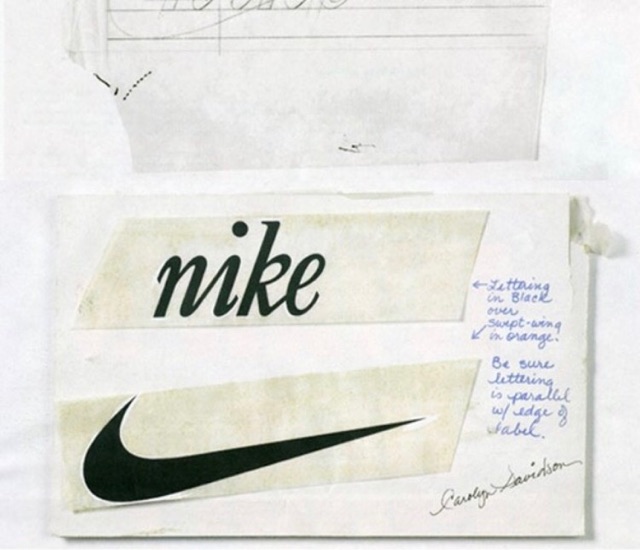 Davidson came back with some drawings that resembled "fat lightning bolts," "chubby check marks," and, "morbidly obese squiggles," according to Knight. Eventually, Davidson came up with an image that Knight and his team approved of.  Said Knight of the logo: "It looked new, fresh, and yet somehow – ancient. Timeless."
Before co-founder Phil Knight started Nike, he ran Blue Ribbon Sports – a sneaker distributer that exclusively sold Onitsuka Tiger running shoes. As Knight became more successful, he branched out and started designing his own sneakers. In order to grow and avoid a conflict of interest, Knight had to create his own brand.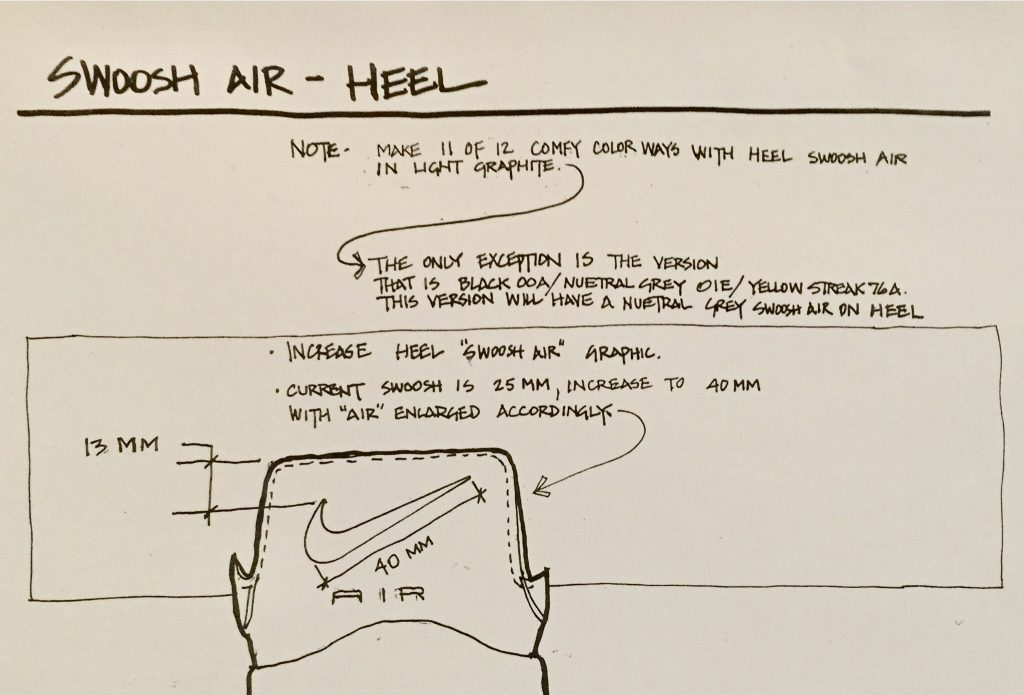 By the time he was ready to do this, he also had a team of talented people working for him. Together, they came up with all types of names for the new company: Falcon. Maverick. Bengal. And Knight's favorite – Dimension Six. His team couldn't agree on any of them, until the now-iconic name came to one of his employees in a dream: "Nike."
"Nike," by definition, is the Greek goddess of victory. Knight had visited the Parthenon nine years earlier and was fascinated by it, so he took his employee's dream as a sign. He decided to go with the Swoosh logo, and "Nike" as the new company name. Customer feedback to artist Davidson's design was overwhelmingly positive, and the legendary Nike logo was literally off and running.
Source: Knight, Phil. Shoe Dog: A Memoir by the Creator of Nike
Follow Drew on Instagram.