Written by: New York City Fitness Blogger, Evann Clingan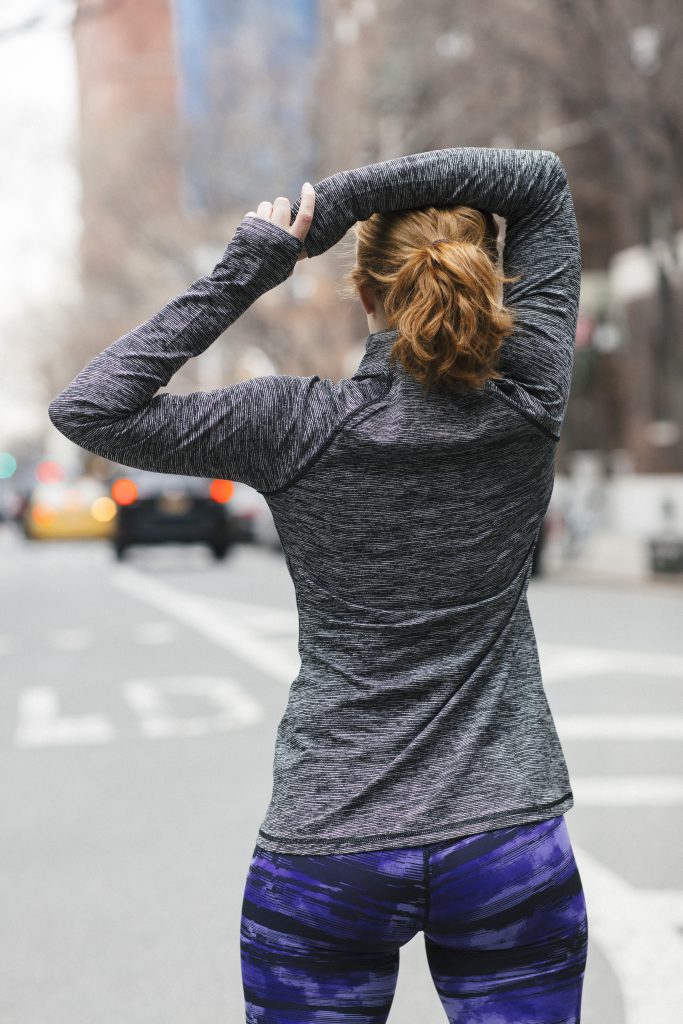 When you live and work full-time in a city, it's easiest to live an active lifestyle when you're often in activewear. I'm constantly taking the subway between work, home, the gym, and various other errands in Manhattan and Brooklyn. It's important that I feel comfortable while in transit and that I can quickly change to jump into my workout. The latest pieces from adidas transition from streetwear to activewear.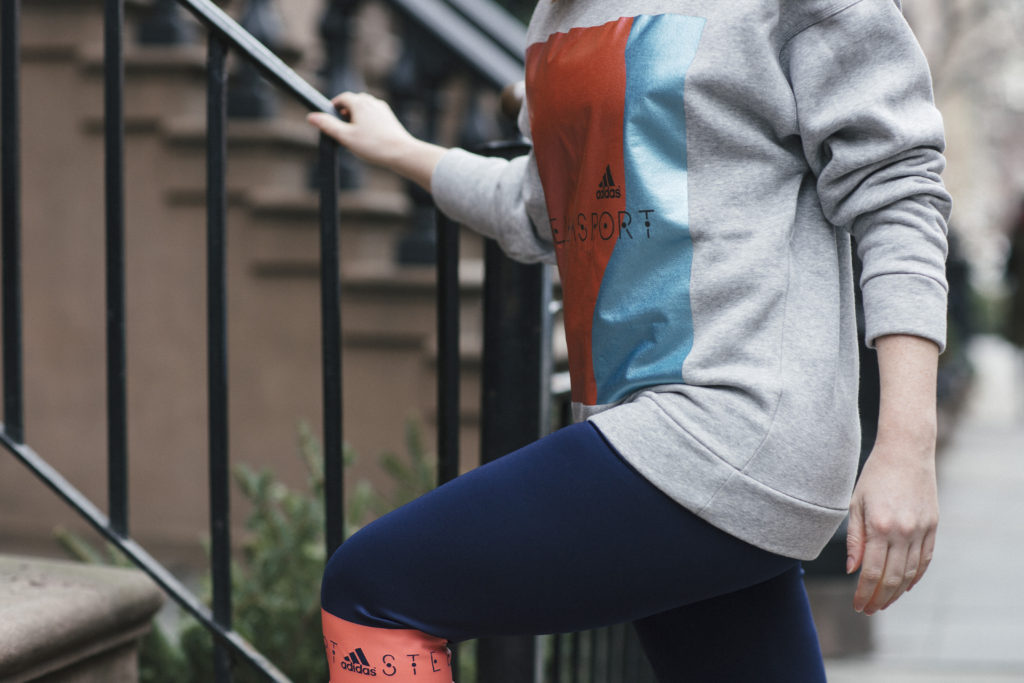 Many people in New York prefer to wear all black. but I love to incorporate color into my activewear. These adidas Stellasport by Stella McCartney Printed Tights come in a beautiful navy and coral colorway. The fabric is thick, and the elastic waistband stays put no matter what.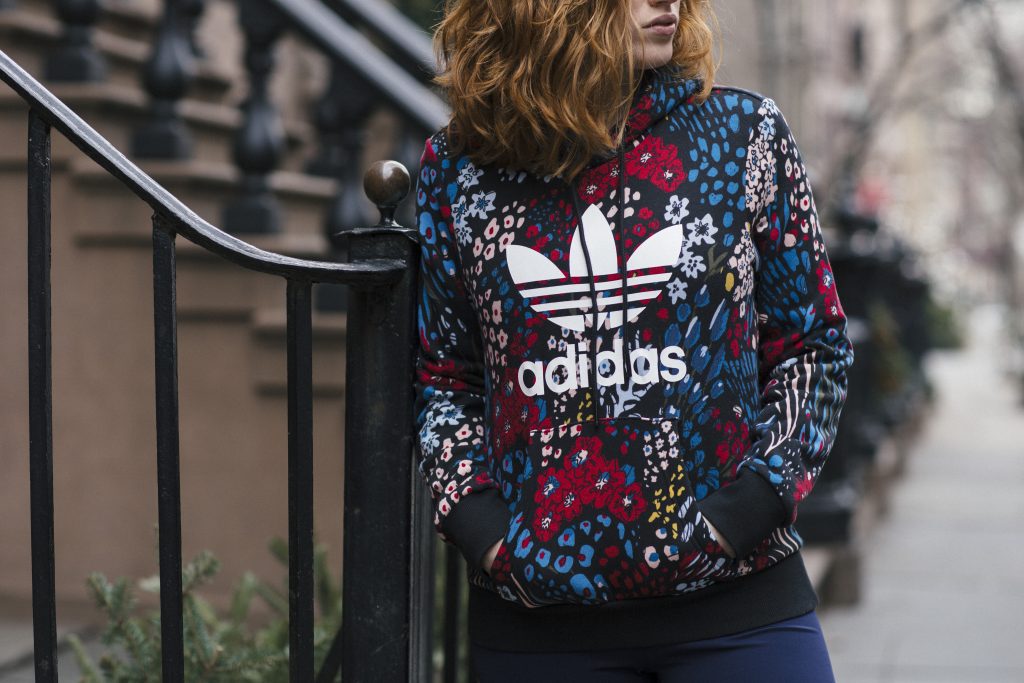 The Stella McCartney tights can be layered with a variety of different tops. The Stellasport Metallic Crew Sweatshirt is a more neutral option with pops of bright color. I would wear this relaxed-fit sweatshirt to run errands on the weekend. The Originals Trefoil Logo Hoodie has a bold floral pattern. It can be layered under a heavier jacket or worn with denim. It's helpful to have a warm layer with a hood when you spend the day running around the city. The Ultimate Slit Training Shirt can be worn under either sweatshirt or on its own. I've also worn it with my Stella McCartney tights to take a yoga class.
Finally, the PureBOOST X ATR Running Shoes are an exciting update to the PureBOOST collection. Although they're very light on your feet, these shoes boast a lot of cushion and breathability. The detached upper and midsole give the shoe a feminine look and fit. The neutral colors pair well with a variety of looks, and the flecks in the sole are a unique touch.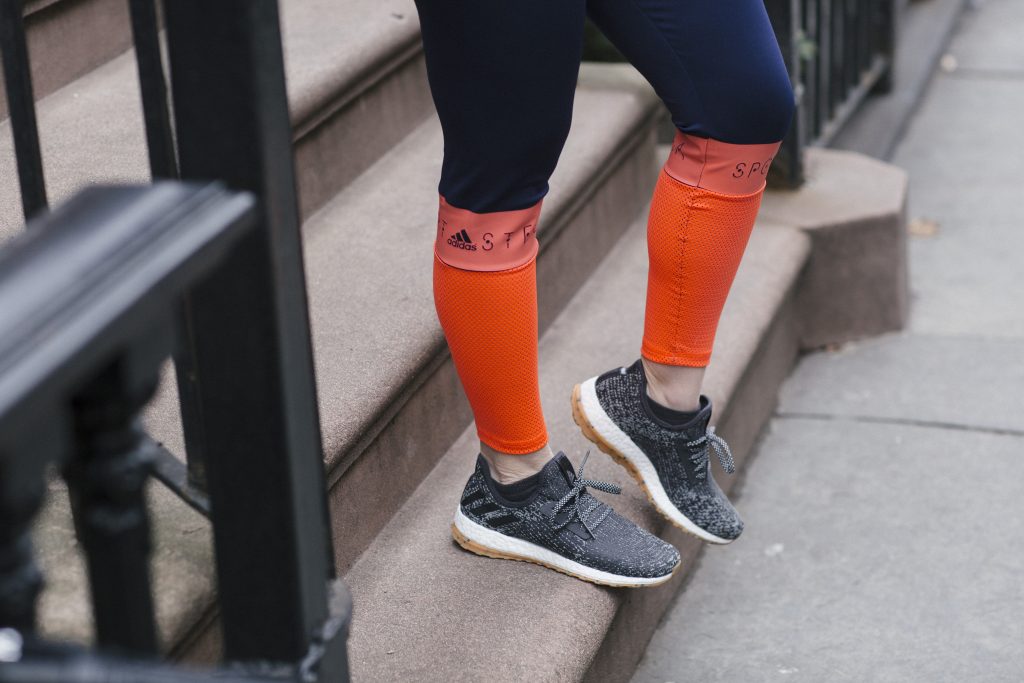 While my schedule never seems to let up, it helps that I have versatile activewear to get me through the day. adidas knows how to design activewear that's neutral with interesting details, so it can be mixed and matched. I can't wait to see what they have in store for Spring 2017!
Keep up with Evann on her Instagram & blog 🙂