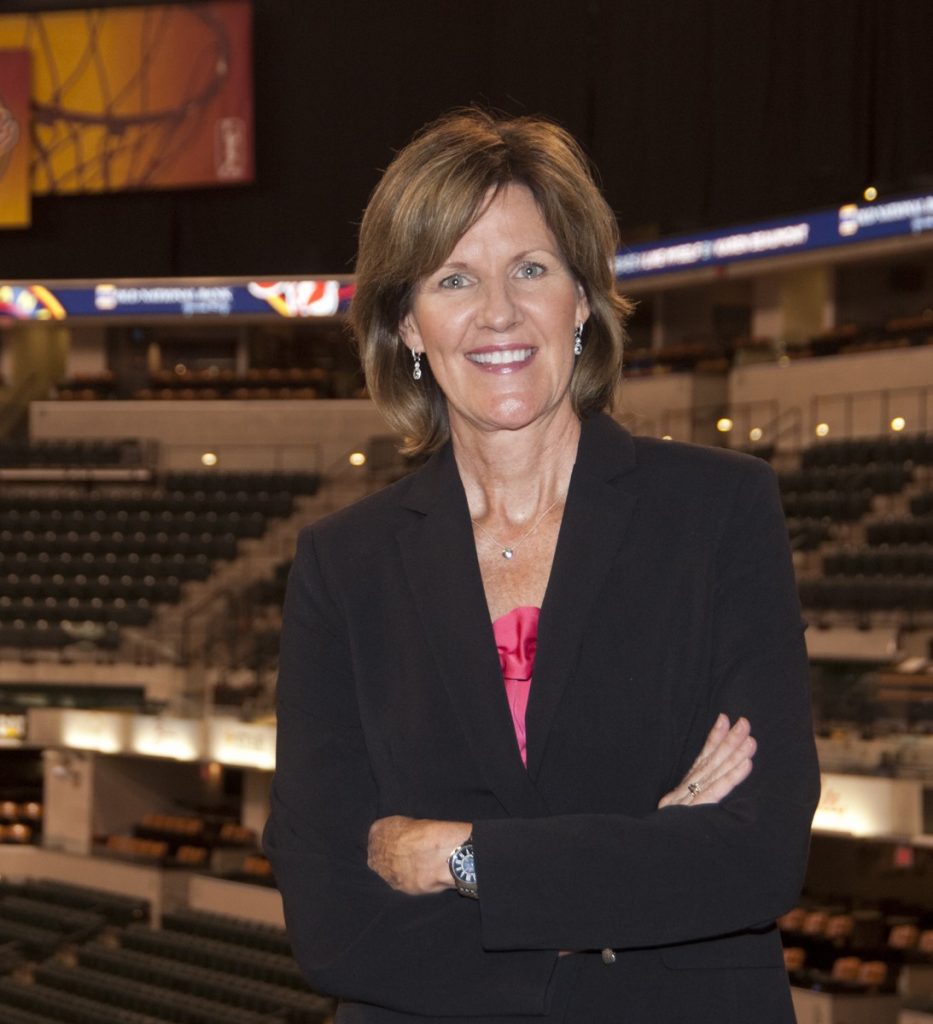 When it comes to Indiana Fever Basketball, there's one woman in particular who embraces it all, and that's Kelly Krauskopf. As the President and General Manager, Kelly has experienced many moments in life to get where she is today. With strong leadership skills and the willingness to learn every step of the way, Kelly has found that when women are working in an industry with strong influences from men, it's best to NOT be or do like the boys do, but to stay true to yourself and lead with confidence.
As a woman striving to pave a path made of more opportunities for generations of women to come, Kelly is a busy lady. Through the lens of #WeAreMore, Finish Line wanted to know Kelly outside of her career and get to know the person under the pressures and demands of the WNBA. This is why Kelly is MORE than meets the eye:
Describe yourself in 3 words: 
Optimistic, driven and passionate.
What are your hobbies outside of basketball/the sports industry? 
I love home design. Remodeled several homes and love to look at art. Love nature and being outdoors whether it's on a lake or walking in the woods.
What helps you keep balance in your life?
Quality time with family and extended family & friends. Relaxing, laughing, reading. Biographies are my favorite. Just time to be me with my family and loved ones.
What is the most important message you would like people to take away from your story? 
I want people to understand that anything is possible. I want to inspire younger girls to be the next pioneers.
What mark do you want to leave on Women's Basketball? Is there an end goal? 
I want to provide opportunities that were not around before. It is a responsibility and honor to pave the way for anyone to come after me. I want to pioneer this sport for generations to come.
What is it about basketball that inspires you to do your job to the best of your ability?
It's the game I love. Grew up playing with my older brother, got my degree and athletic scholarship because of the sport. It's been a real catalyst of growth for me.
What's the #1 staple in your closet? 
Sneaker collection, Yoga leggings/tights.
Keep up with Finish Line Women on IG and Snapchat (????: finislinewomen) for all things #WeAreMore.