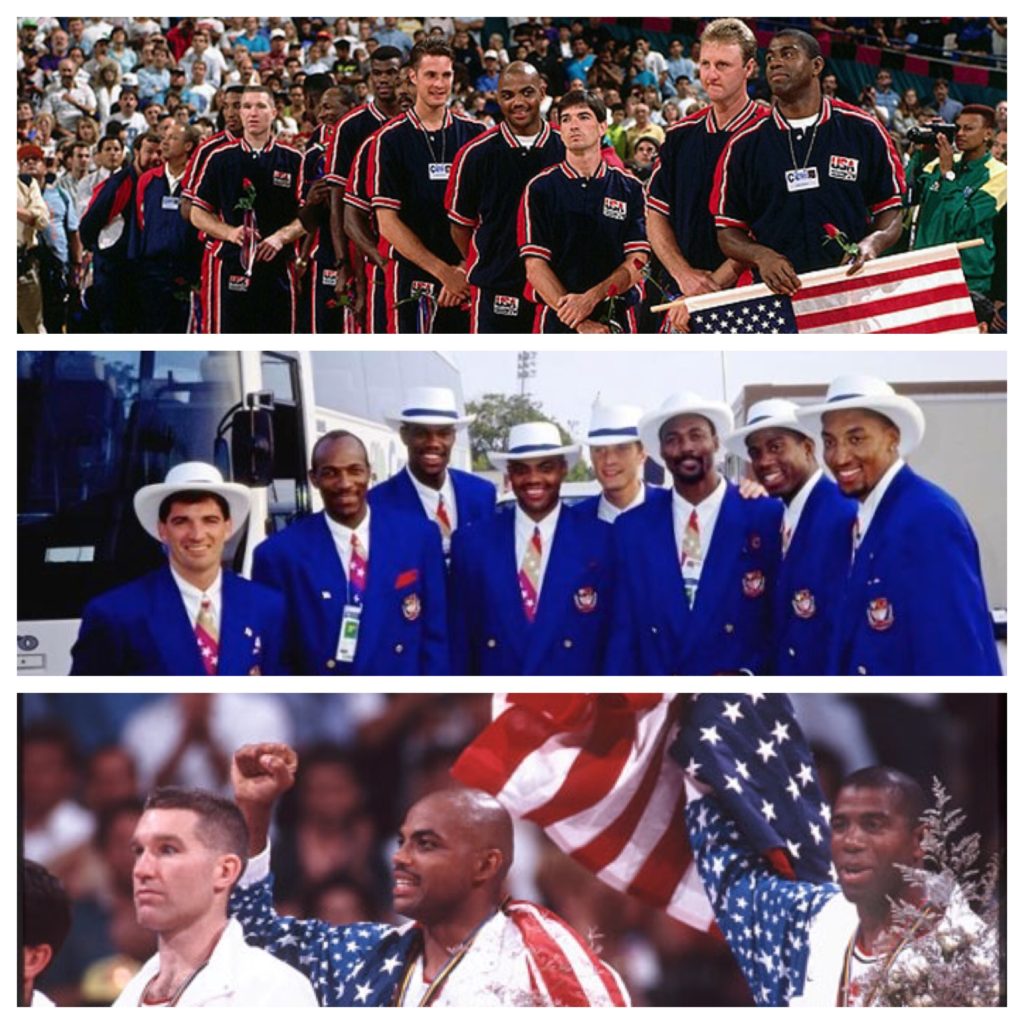 Twenty-four years ago today, the USA Basketball team took the world by storm and captured the highest honor in the sport of basketball. What was viewed as a team of NBA players ended as a group of super-human basketball players that became the greatest team ever assembled. A team is made up of twelve players but when eleven of those players are future hall-of-famers, you can only expect greatness to be exhibited on the court, and that is just what happened.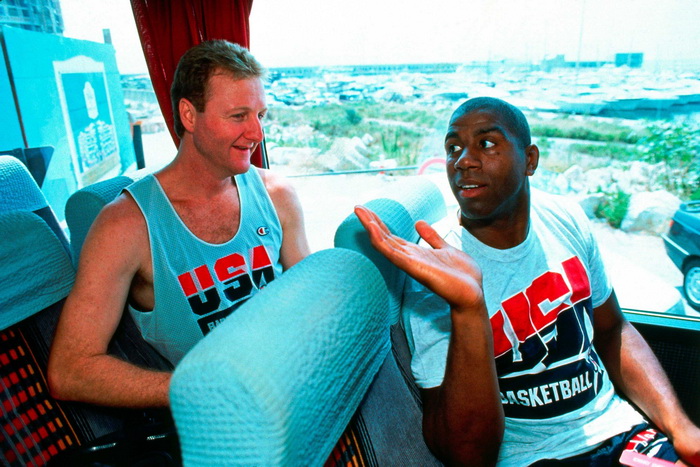 Image Via: ExNBA
The Barcelona games were the first time that professional players could participate in the competition. With the opportunity to participate in the games, the NBA collected some of the best names in the sport to represent our country. They had a mindset that they had to avenge their loss in the 1988 games. After getting embarrassed by the Soviet Union, a fire was lit throughout USA Basketball. After MJ committed to play, big names like Magic Johnson, Larry Bird, David Robinson, and Patrick Ewing also joined the squad and the competition became fearful. With a roster made up of the best in the game basketball fans became excited to see their favorite players all play on one team.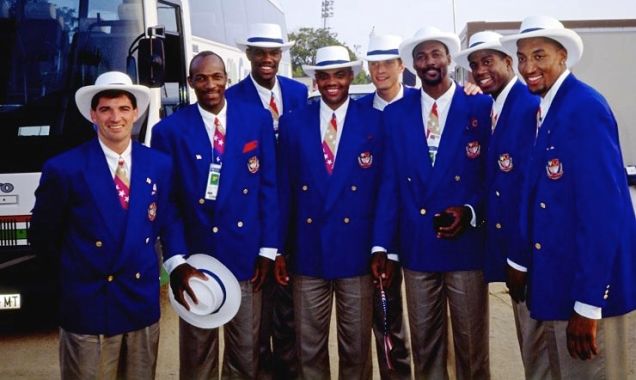 Image Via: DeadSpin
As the games drew closer and Team USA played their practice games, the expectations of how good the team would be got blown out of the water. When they were set to play their game against Cuba, their stardom became surreal as they were asked to take pictures with them before the game. Nothing like that had ever been seen before. Cuba was supposed to be here to beat team USA but they were more interested in befriending their competition. It didn't stop there though. Players on other teams were stopping to shake the players hands during games and feeling like fans more than competition.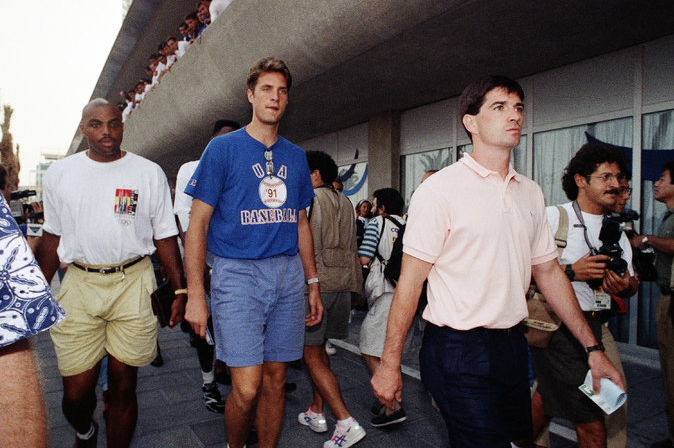 Image Via: NY Times
Once team USA got to Barcelona their stardom went to a whole new level. As they landed they were met by helicopters and streets lined with people just wanting to get a glimpse of the team. Fans and spectators would gather around the players everywhere they went. Even as they practiced, people would try to get in and watch just so they could get a glimpse of greatness. With the best names in the NBA all on one team, you could only imagine how intense the practices got. The battles of Jordan vs. Johnson in practice were compared to gladiators battling for greatness.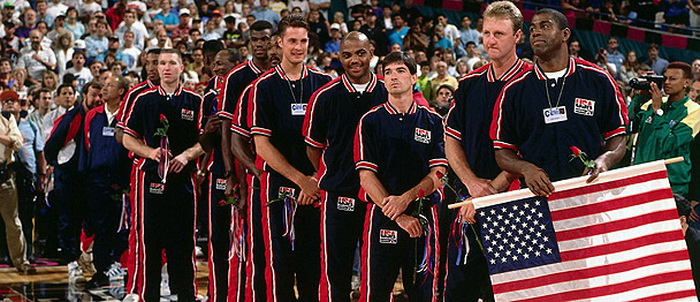 Image Via: ExNBA
Once they played their first game you could tell how great this team really was. At halftime they were beating Angola 64 to 16 and you could see how superior they were to the competition. The trend of smashing the competition continued as their lowest margin of victory was 32 points against Croatia and as high 68. Their games looked like men playing against boys. The superior athleticism that each guy had combined with being on the same team led to the Dream Team being the best ever assembled.
If you're feeling patriotic then we've got you covered with everything you need to support Team USA.