From the second the clock hit 12:01am EST on July 1, the National Basketball Association has gone into a frenzy, with more money being given out just on the first day than what Facebook paid for Instagram. And it did not stop there. Can't keep track of all the movement and subplots? Well, we're here to give you an update on what went down over the NBA Free Agency period, and where the landscape is at now.
Kevin Durant: The Story in GIFs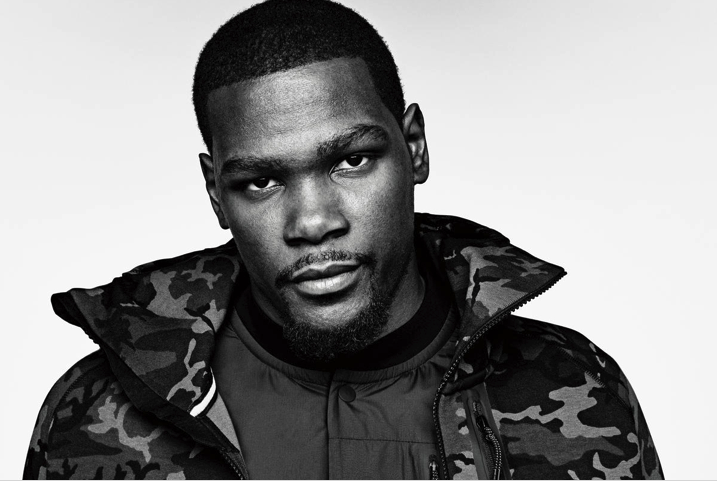 Photo via Hypebeast
            Since 2010, no free agency was more hotly awaited than that of Kevin Durant in 2016. A multigenerational superstar with freakish length and a pure shooting stroke, Durant was coveted by basically any team that could pay him. That being said, the hooplah started when he and his team scheduled meetings with the incumbent Oklahoma City Thunder and five other teams, including the Golden State Warriors. Yes, the 73-9, one victory from being the greatest team of all-time Warriors. Of course, the thought that Durant would even entertain that probably had you like this:
The meetings took place in the Hamptons, with the Warriors first up after KD's initial meeting with the Thunder brass. First, we heard that the Warriors core four (Stephen Curry, Klay Thompson, Draymond Green and Andre Iguodala) would join Coach Kerr, general manager Bob Myers, and owner Joe Lacob. And immediately after the meeting was over, word was that it went "very well."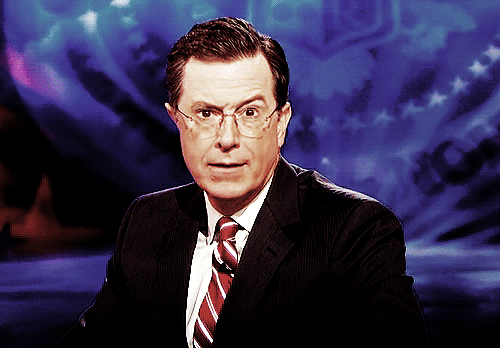 But then the rest of the meetings happened, and we heard everything from Tom Brady pitching Durant on what being a superstar athlete in Boston feels like to Steve Ballmer crying in Durant's meeting with the Los Angeles Clippers. Once a rumor spread that KD was "blown away" by the Clippers meeting, with a team that couldn't even afford him max salary, you knew that none of the chatter mattered and that he would likely re-up with the Thunder.
In a case like this, though, things change quickly. And boy, did more details on Durant's interactions with the Warriors scare some people. There was the bond formed between Curry, Iguodala and Durant in Turkey while playing for USA in the 2010 FIBA World Championship. Then word of the aggressive recruiting the Warriors players had conducted over much more than just the offseason. And the supposed nail in the coffin? A phone call with Jerry West, executive board member for the Warriors, and holder of a 1-8 NBA Finals record that still haunts him to this day. Plus, he convinced Shaq to leave the Orlando Magic and join the Los Angeles Lakers in 1996. Soon enough, it seemed that anything was possible.
As Durant's second meeting with the Thunder came to a close, it was clear that this free agency race was between Oklahoma City and Golden State. At first, KD had indicated that the decision window would start on Sunday evening. Later in the day, it was indicated by people close to him that a decision would not come until Monday, July 4. The league was at a complete standstill, waiting to see if the pipe dream rumors could actually be true.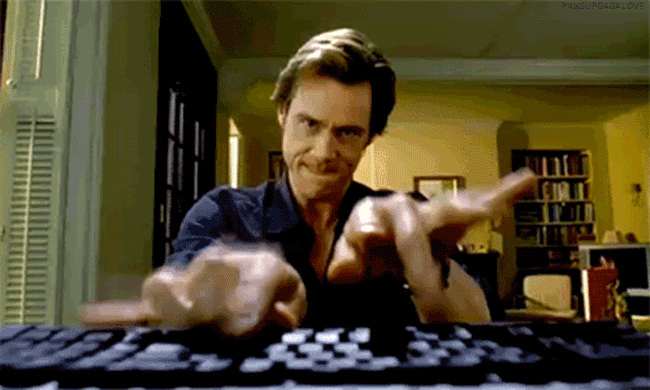 Then, Monday morning came. Everyone was ready to hear it from the man himself on Players' Tribune. Even with the holiday, reporters were hard at work analyzing the situation and giving their takes.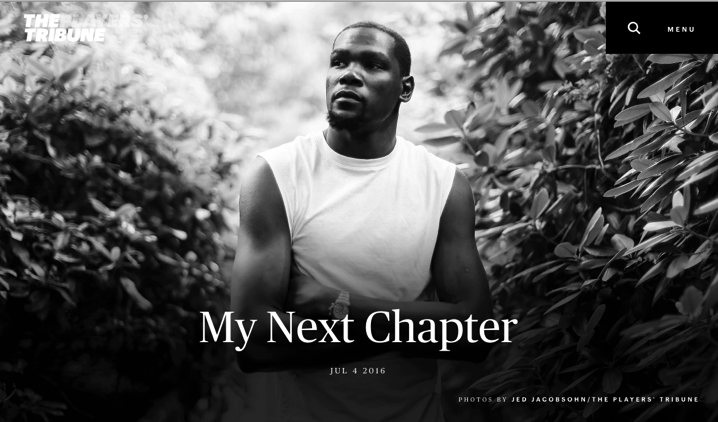 Photo via The Players' Tribune
And then, it came. "My Next Chapter," you say? Durant had officially announced that he would be moving out to Oakland and playing for the Golden State Warriors.
Me when I read the message sent to me by the same person who commented about the "repost", talking about how much he hates coons, and that he downvoted and trolled me just because of his hatred towards interracial relationships.
Just like that, the title aspirations for fans and players alike outside of Golden State took a plunge down the drain. People in Oklahoma were genuinely stunned and hurt. Some inside the state and out have and will continue to ridicule him. But Durant felt a need for change, and he would see a lot of positives come out of switching teams to the Warriors.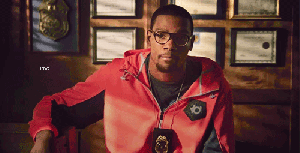 Will the Warriors cruise to the NBA Finals and title this season? Do they have any chance of breaking 73-9? Until the 2016-17 season gets underway, we won't have any solid answer to that question. What is clear, however, is that Kevin Durant and the Golden State Warriors will be an unimaginable force in the league for years to come.
Dwayne Wade and Free Agency's Most Shocking Breakup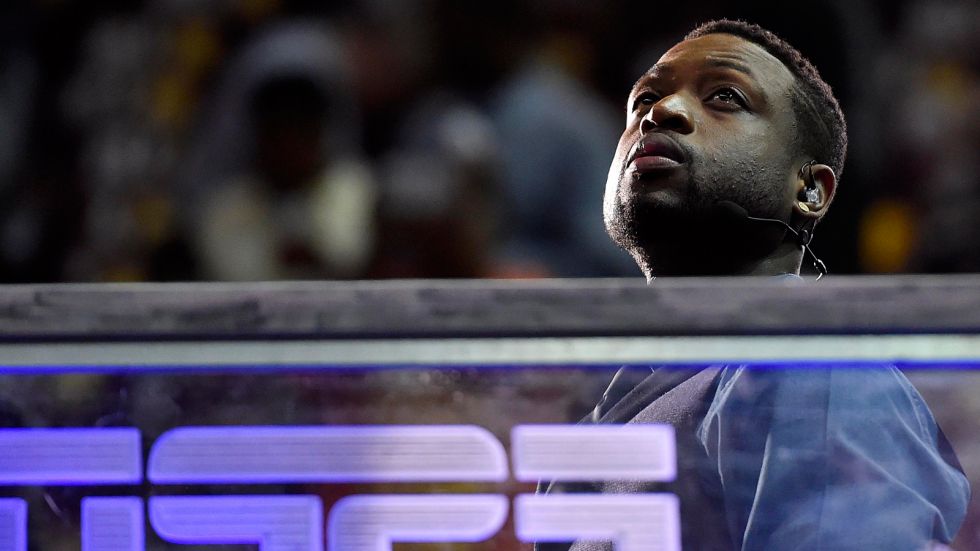 While Kevin Durant's move to the Warriors was league shattering and likely unanticipated by many, there was one storyline that topped Durant in shock factor. Over not just this offseason, but his entire 13-year career, any notion that Dwayne Wade would not retire a #HeatLifer could get a reaction like the first image above. As a member of the Miami Heat, Wade became the city's most emblematic athlete ever, and a franchise leader in many ways.
One free agency period, and that has changed forever. Heat fans, like Wade as he's caught above blankly staring into the distance, have been left to ponder what could have been. Wade will sign a deal with the Chicago Bulls that was valued at $7.5 million more than what the Heat offered. This was the last straw in a series of events where Wade has always been the guy sacrificing for the team. As a 34-year-old with injury history, he's not going to reinvent himself in his twilight years, but Dwayne Wade will still give you high-level basketball worth the money. But with only so much time left, the Heat just pushed Wade too far.
For the NBA faithful, and especially for the Heat faithful, this will be something to get used to for a long time. It signals a new era for the Heat, and the end of a contentious, but prosperous and lengthy marriage between player and team.
Explaining the Salary Cap Jump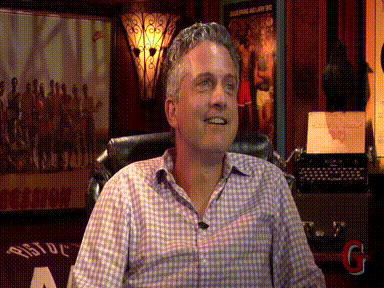 More than ever before, the money given out in 2016's free agency period was out of control. You have to know something is up when Mike Conley signs the most valuable NBA contract in history, or when Harrison Barnes will be paid in four years what Michael Jordan made in salary over his entire career. These players would make pretty good money normally, but this year, the NBA's salary cap jumped from $70 million to $94.1 million. And with more money being injected into the league by ESPN and Turner Sports' new television rights deal, there is certainly a lot more money to go around to the players.
The results? For one, some free agents in peak playing age immediately became some of the highest-paid players in the league, and racked up deals just slightly below Conley's historic price. The Mayweather money fifth year that teams could offer their own free agents helped in convincing guys like Nicolas Batum (Charlotte Hornets) and DeMar Derozan (Toronto Raptors) to stay with their previous franchises, and the younger Andre Drummond (Detriot Pistons) and Bradley Beal (Washington Wizards) to not bother pursuing restricted free agency.
Still wondering how the Warriors could possibly fit Kevin Durant into their books? With an extra $25 million in salary cap room, even top-loaded teams were able to go after one or multiple big-name free agents. Not only did the Memphis Grizzlies re-sign Mike Conley, but they also brought on Chandler Parsons for his maximum salary. Even if Tim Duncan retires, the San Antonio Spurs will be set for the next few years after signing Pau Gasol.
All we know is that if John Wall was unhappy about what Pistons guard Reggie Jackson signed for last year, he may not want to even glance at any of this year's deals.
Finally Finding Free Agency Flash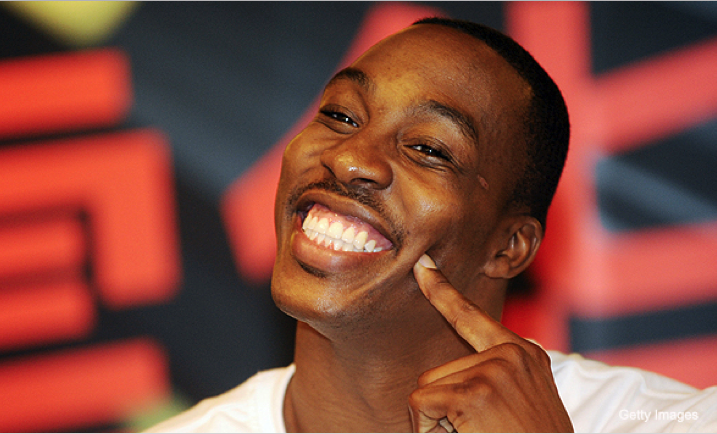 Photo via True Blue Nation
Some teams have become notorious for coming up with nothing. Or, you know, coming up with a big fish only to have it bounce its way off the boat way after being caught. In these past few days, three teams have, to some extent, shed their reputations as failures in snagging some of the best free agents.
Since Danny Ainge, general manager of the Boston Celtics, stepped into his position in 2003, their notable names have been just that – names in the twilight of their careers, chasing rings with the Celtics. Ray Allen and Kevin Garnett? Both significant additions, but both were snagged in trades. 13 years after beginning his tenure as GM, Ainge can take pride in signing legitimately 1 of the best 5 free agents on the market in Al Horford. With the star forward, the Celtics become perhaps the only team in the Eastern Conference that could give the NBA Champion Cleveland Cavaliers a serious run for their money in 2017. Considering that team has this frighteningly good LeBron James guy who has been to six straight NBA Finals, that is big.
As for Horford's old Atlanta Hawks? After being called a long shot to lure either Dwight Howard or Chris Paul in 2013, they can change their tune with Howard, as he comes home in search of redemption and a larger role. Though Howard is mostly a shell of his former self, the signing ranks with Paul Millsap and Joe Johnson as one of the biggest in franchise history. And then there's a team that has mercilessly failed in building through free agency year after year – the Dallas Mavericks. Technically, they still lost after failing to recruit Mike Conley or Hassan Whiteside, who re-signed with the Miami Heat. However, they took full advantage of Golden State's situation, taking on Andrew Bogut, but more importantly signing Harrison Barnes – maybe Option 1C? – to a 4-year deal without any challenge from the Warriors or elsewhere.
Retooling for Now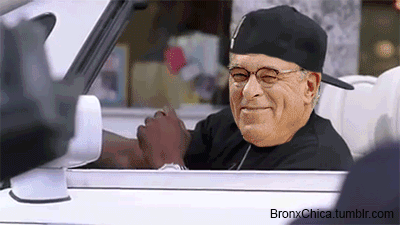 Over the past few years, we have seen some teams switch into rebuilding mode, while others stuck to mediocrity. This free agency period saw a few Eastern Conference teams trash whatever plans they had and push hard for the Playoffs. It started with the Indiana Pacers, who agreed to a trade for Jeff Teague before the NBA Draft, sent off their 2016 first-round pick for swingman Thaddeus Young, and signed vet center Al Jefferson rather than keep around promising young gun Solomon Hill. Phil Jackson, Zen Master of the NBA, worked some magic to turn the New York Knicks' offseason plan from likely Mike Conley bust to acquiring a gritty veteran core looking for something to prove. The new-look Knicks scooped up Derrick Rose in a trade with the Chicago Bulls, and in free agency, signed Joakim Noah, Courtney Lee and Brandon Jennings. It looks like Melo was going to get to play with the old Bulls players all along.
Speaking of those Bulls, after trading Rose, the Chicago team looked headed in a younger, more athletic direction with cornerstone Jimmy Butler, new trade pickup Robin Lopez and others. But that lasted about as long as the Splash Bros' shot release, as the Bulls landed both Rajon Rondo and Dwayne Wade, indicating highly competitive intentions. And while Wade's departure weakened one Florida team in the Miami Heat, the Orlando Magic strengthened their core, lasering in on Playoff position with veteran players. Rather than lean on Victor Oladipo and Tobias Harris any more, the Magic equipped themselves with veterans Serge Ibaka (received in a trade with the Oklahoma City Thunder) and Jeff Green, along with 2016 Playoffs standout Bismack Biyombo and a newly extended Evan Fournier.
Bonus: the Western Conference's Utah Jazz followed a similar strategy. They were the landing destination for former Pacers guard George Hill and former Spurs forward and cappuccino lover Boris Diaw in trades, while Joe Johnson also signed with them in free agency. These days, it looks like patience is ever so slightly harder to find in the NBA.
Return of the Old Guard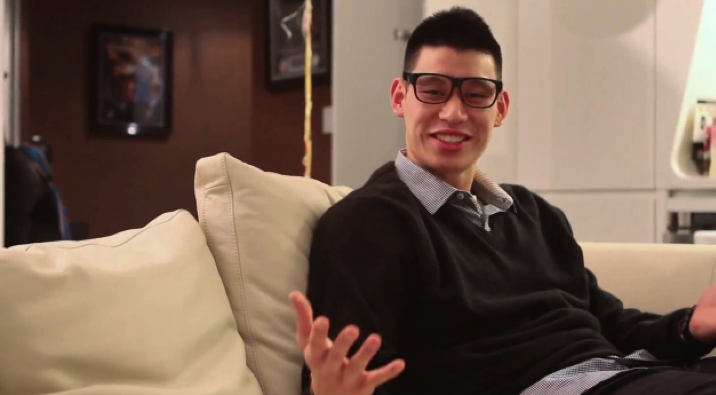 Photo via SportsGrid
Free agency in the NBA also usually brings about some reunions of sorts, and 2016 is no different. And they are all pretty entertaining:
Linsanity Returns to New York: No, the Knicks did not sign Jeremy Lin, even though he'd welcome a return. Instead, you former Linsanity fans will have to go a borough over to Barclays Center and watch Lin go to work with the black and white Brooklyn Nets unis. And with Kenny Atkinson, the guy who helped Lin break out, coaching the Nets, we could see some flashback performances from the only Harvard NBA export in decades.
D'Antoni's Remarriage with "All Offense, No Defense" is Official: When Mike D'Antoni signed on as new coach of the Houston Rockets, it was clear as day that they would take a different direction. Unsurprising to NBA fans, and mildly upsetting to Rockets fans, that direction involved making upgrades exclusively to the offensive side of the roster. The Rockets signed 3-point specialist Ryan Anderson and sharpshooter Eric Gordon, both of whom certainly don't make up for the loss of Dwight Howard on the defensive end. Unclear if Mike D'Antoni peaked with the Phoenix Suns, and whether this is destined for failure.
Timofey Mozgov Gets a Starting Role Again!: You all remember how much of a beast Timofey Mozgov was in the 2015 Finals with the Cavs? Well, this is not much of a reunion per se, but we get to see the Russian center back in a starting role where he can make an impact! The only loser here may be the Los Angeles Lakers themselves, who are paying Mozgov $16 million a year when he just averaged 6 minutes in the 2016 Playoffs. Plus, he's the same guy who starred in this commercial.
There is no question that the 2016 NBA free agency period has been one for the ages. Stars have left old teams and past promises, players have gotten paid enough to completely anger other sports leagues, and even the likes of Ray Allen and Stephen Jackson are considering coming back to play. Oh, what a time.