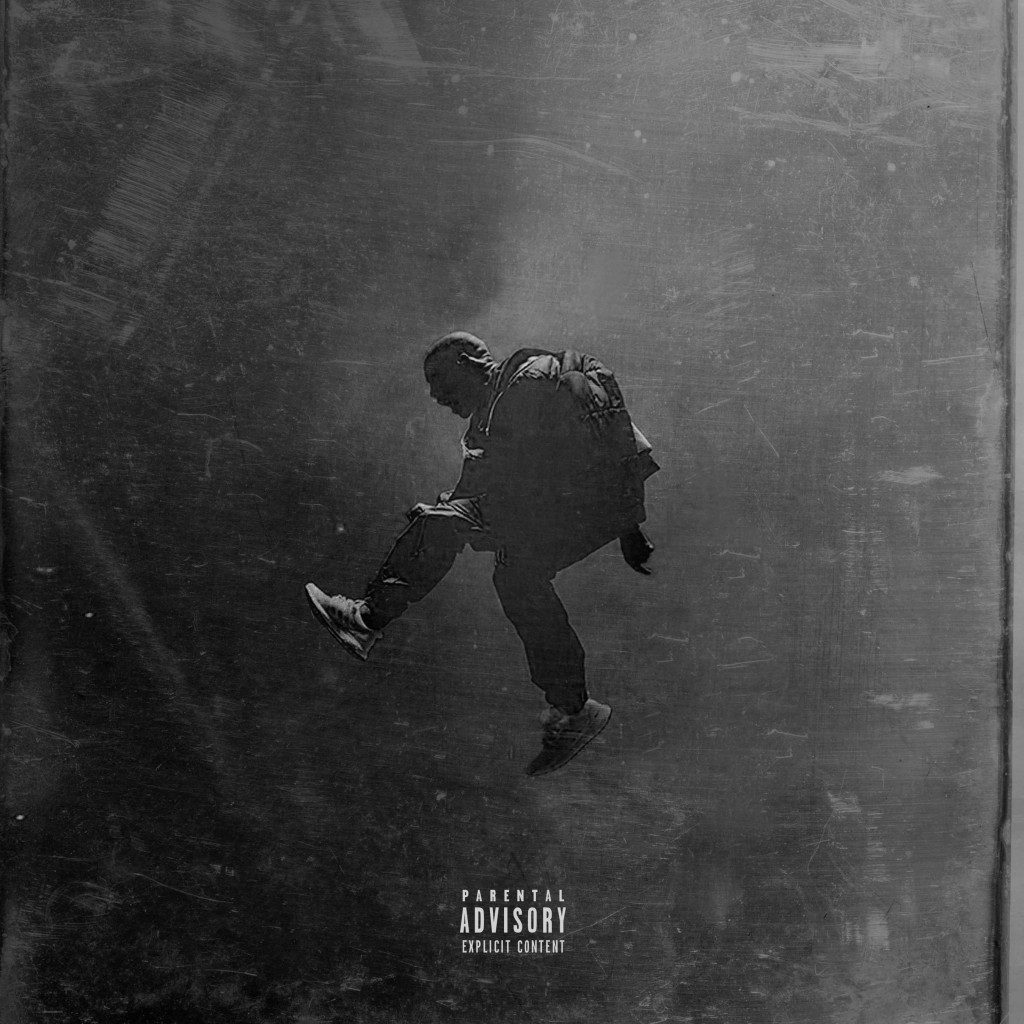 Image Via: Talia Azadian
"Why Kanye West?"
If you're one of the few that has never wondered that question when seeing Yeezy Boost after Yeezy Boost drive the sneaker world into a frenzy, kudos. But Kanye West has garnered more skeptics than any other figure with as much mainstream influence as he has, especially when it comes to his sneaker collaborations. What makes a guy so special that, even after all the public outbursts and braggadocio, people do all in their power to land his shoes?
First thing's first, we have to look towards Kanye's main body of work – his music. Before the Kardashian fame, and before the award show scenes, people knew Kanye West as a soulful producer and grounded rapper. At the age of 15, with the help of producer/DJ No I.D., Kanye learned the sampling techniques that set him apart from the competition. And from the second Kanye touched Jay-Z's The Blueprint in 2001, he changed rap history, exposing people to those infectious samples that would later live on through his own songs and future production. On early raps, Kanye stayed in the realms of family and the journey to success, allowing him to connect with a far-reaching fanbase from the outset.
And when it comes to music, that's not all to be admired. Kanye's later work shows a knack for forward thinking. Specifically, 808s & Heartbreak and Yeezus have taken fans a few years ahead sonically. Want proof? Look at how many rappers and R&B singers utilize Auto-Tune and the sing-along flow these days. It's practically commonplace in the music industry, while Kanye was the first artist who had established himself before using the technology to dive into it headfirst. Look at the current success and popularity of Travis Scott, one of the main collaborators on Yeezus' production side, a key influence to its sound two-and-a-half years ago. So not only has Kanye connected with listeners, but he has also shown an ability to set the trend in music with polarizing works of art.
But does that transfer over to fashion? Where does footwear come into the equation? Well, Kanye has also had a long-spanning history watching over the fashion industry. And while that history is hard to track down these days, it was all documented on KanyeUniverseCity, the rapper's prolific blog. From 2007 to 2012, Kanye shared everything that caught his eye in the world of pop culture – music, architecture, technology, fashion, art, and everything in between – along with his personal musings and sneak peeks into his life. Key word there, though? Fashion. Even from the late 2000's, Kanye was putting the readers onto streetwear classics like A Bathing Ape and Billionaire Boys Club, but also more refined brands like Comme des Garçons, Lanvin, Band of Outsiders, and Maison Martin Margiela that have since skyrocketed in mainstream popularity.
We see that Kanye has been an astute analyst of the fashion world. That goes a long way toward being cosigned when stepping into the role of designer. However, Kanye has also had prior experience creating clothing. People know his Yeezy line, the third collection of which will be unveiled soon, but you have to go back much further than that to see Kanye's beginnings in fashion, starting in the late 2000's with Pastelle. It seemed things were really picking up steam with the bold fashion line over the course of 2008, as Kanye started wearing Pastelle pieces, claiming them as such on KanyeUniverseCity, and hinting at releases in the near future.
Unfortunately, the line never materialized, but Kanye continued on in the fashion world. There were sneaker collaborations, and while those gave us a peek into the creative mind of Kanye West, fashion designer, his continued endeavors in clothing showed us where his creative chops were really leaning. On the men's side, he had two collections release with French brand A.P.C., showing the simple end of Kanye's creative mind with monotone sweaters, jackets, jeans, and even a white t-shirt. On the other end were his two ready-to-wear women's collections, more on the gaudy side than his work in men's, and accompanied by Giuseppe Zanotti shoes that were just as out there. And though none of the clothes screamed fashion mastery, the attention and reception around all the designs legitimized Kanye's small steps into the fashion space.
adidas realized the potential of what Kanye could do without creative boundaries, that he would soon "figure it out" in the fashion world. The Three Stripes' Jon Wexler, Global Director of Entertainment and Influencer Marketing, detailed the history behind the Kanye partnership in a recent interview. While the parties were in contact previously, it was one phone call made to Wexler that sealed the deal. Seeing adidas' prolific history working with designers like Raf Simons and Jeremy Scott, Kanye knew that he couldn't miss the opportunity to work with the brand. "Give me that shot," Wexler recalled Kanye shouting with passion.
From then on, Kanye became one of adidas' most apparent spokesmen, wearing models like the ZX Flux, Stan Smith, and Pure Boost in steady rotation. And once the Ultra Boost dropped, you were hard pressed to find him in anything else…that is, until the Yeezy Boost 750 made its debut. Apart from rocking the kicks, Kanye got right to work on his own sneaker designs, so that they could be executed to a tee come release time. And when the time came, 'Ye and adidas dropped gem after gem of footwear, along with a solid clothing line that leaned on unorthodox cuts and a unique color palette.
Perhaps what impressed Wexler the most about Kanye was that "he wanted to build Rome"  – he put his mind to an enormous scale rather than staying small. This speaks to the genuine passion he puts into perfecting project after project. He spends the waking hours of nighttime in the studio, tweaking his albums down to the last minute possible. In the days of KanyeUniverseCity, he wrote heartfelt paragraphs to express himself, and doesn't hold back on Twitter these days either. Even from the third grade, Kanye's late mother Donda West noticed her son's affinity for both music and drawing. The Yeezy Boost line stays true to that genuine passion, with the Boost padding that he champions so dearly, and a striking character synonymous with almost everything else that Kanye touches.
So next time you find yourself clueless as to why people clamor over Kanye West's sneakers as much as they do, look a little bit deeper into his history. Realize that we're talking about one of the current century's brightest, most passionate creatives in one sphere, who has proven the potential to take over in yet another.