Make a statement with everything you do. Whether you make that statement with your wardrobe or the way you handle yourself on a daily basis; do it your way. When Kyle Lowry was traded to the Toronto Raptors in 2012 he wanted to put the city on his back and that's exactly what he's done. Kyle hit the gym hard in the off-season, dropped fifteen pounds, and his game flourished. He developed his new healthier lifestyle that would help his NBA career and his life after basketball. Staying loyal to the grind and wanting to be great has him looking good on and off the court. No matter what Kyle does he is always going to feel good doing it.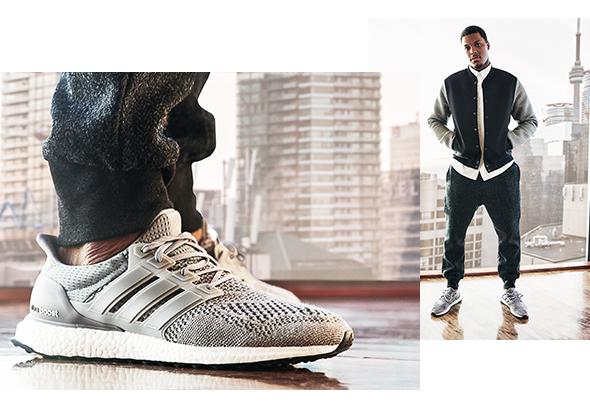 The Toronto culture is different from what Kyle experienced growing up in Philadelphia but that doesn't deter him from always being comfortable in whatever style he chooses. There is a different feel in Toronto, so Kyle likes mixing it up with a fresh pair of Ultra Boosts that set off his look. With feeling good being so important in choosing an outfit, Lowry dresses how he feels. Whether he rocks some cuffed sweats and a button down or a clean pair of jeans with a t-shirt and bomber jacket; Boosts on the feet make the cipher complete.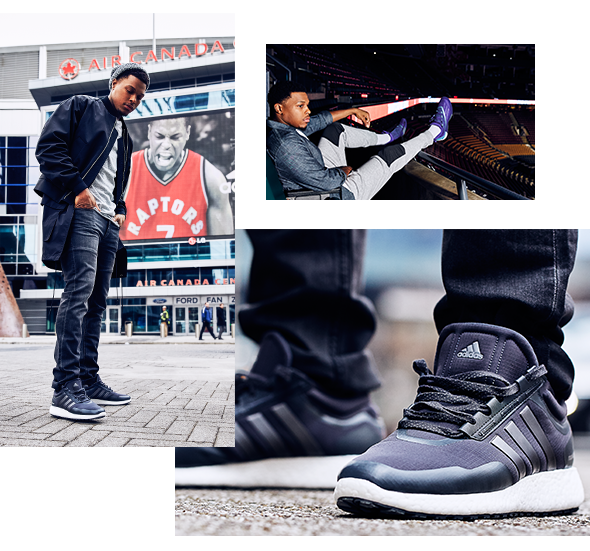 For the second straight year, Kyle is starting for the East in the NBA All-Star Game and getting to do it on his home court. The Crazylight Boost 2.5 may be a hoop shoe for Kyle but its style can compliment the sports luxe vibes when he's off the court. His style varies from runners to court kicks, which is essential when he runs through the 6. Nothing stops Lowry from being true to himself, from playing with a chip on his shoulder to his comfortable look in the streets, all he wants to do is "Be Great". He is doing it his way with a little help from The Three Stripe.