With the new year settling in, everyone has been making some new resolutions to make this year the best one yet. Some of the most common goals include getting organized, saving money, and hitting the gym. Unfortunately, life tends to get in the way. We did the research so you can get right to it. Here are five helpful apps from five different categories chosen to help improve your quality of life.
Get Active – Freeletics
Freeletics is a super immersive fitness app that doesn't require any equipment. That's right! Body weight workouts for all fitness levels. Tailor your workouts to your needs by incorporating various strengthening and running programs. This app also includes instructional videos to ensure that you're getting the most out of your workouts. Now you can train anywhere and anytime, so go get after it.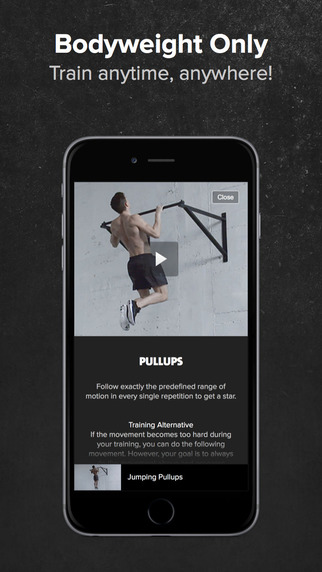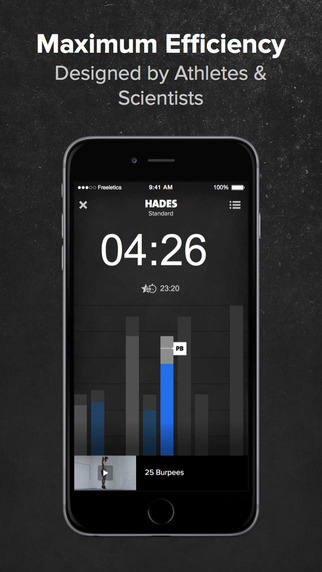 (via iTunes)
Get Organized – Todoist
Todoist is the ultimate to-do list to organize your projects and life goals. Its super clean design helps you stay focused on the tasks at hand without any superfluous distractions. Turn on notifications to get reminders from your color-coded priorities. We're suckers for color coding, labels, and filters. This app has all of the above. Access your tasks anywhere and collaborate on shared tasks with real time data sync. Seriously, could planning and organizing get any better?

(via iTunes)
Get Stackin' – Mint
Bills, bills, bills. Don't sweat it! Mint allows you to effortlessly manage your cash flow. You get everything from the big picture to the details that matter. Personalize Mint by creating budgets that make sense for you. The struggle for gas money versus new kicks is over. You can set up limits for your budget and get notifications when you're reaching that limit. The overview displays your credit score, cash flow, advice, and a pie chart of your spending. Easy as pie.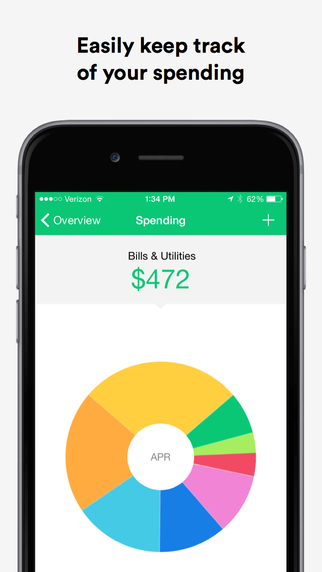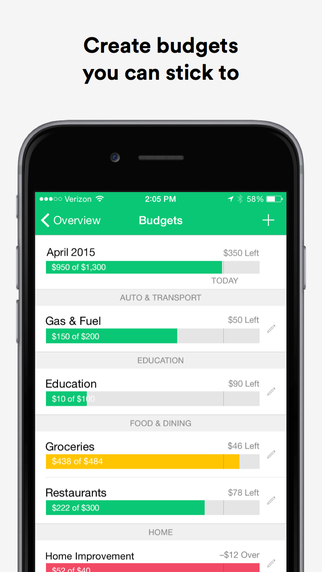 (via iTunes)
Get Social – Peach
We know adding another app to your social media repertoire seems crazy, but the only thing crazy here is how crazy we are about this app. Peach allows you to get smaller, personalized updates from your friends. Add text, gifs, photos, videos, links, and drawings. You can also comment and send fun things to your friends. There are so many hidden features and codes in the app. It has this neat "magic words" feature that will spice up any of your updates. "Magic Words" give you quick access to fun and insightful things to share. For example, if you type in "song" the app will listen to what song is playing and post that as an update on your page. A couple other magic words: here, goodmorning, battery, weather, dice, time, date, movie, rate, and meetings. We're having fun trying to discover more neat features. Assemble your squad and check it out.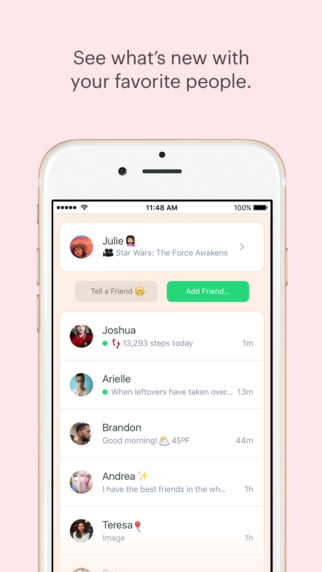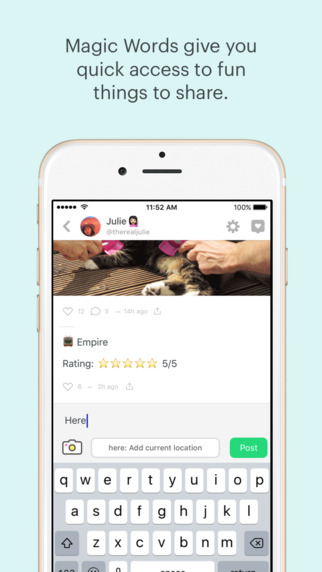 (via iTunes)
Get Inspired – Facet
Life is a collection of wonderful moments and great experiences. Facet provides food and travel inspiration through 10 second videos that teleport you to an awesome new destination. Watch videos from explorers around the world and save your favorites to your own custom travel inspiration boards. Whether your planning a trip or just want to escape reality for minute, this app is a keeper!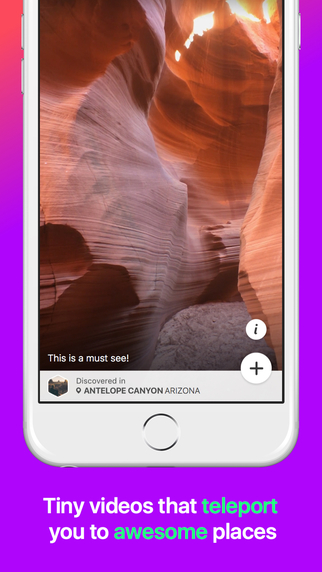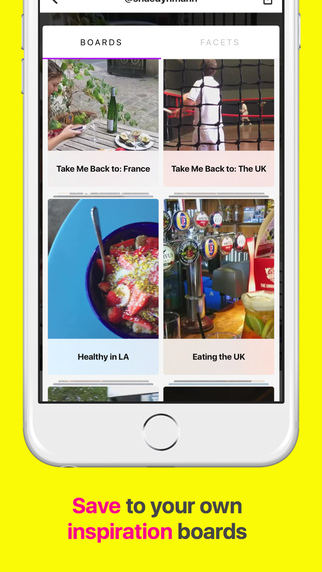 (via iTunes)