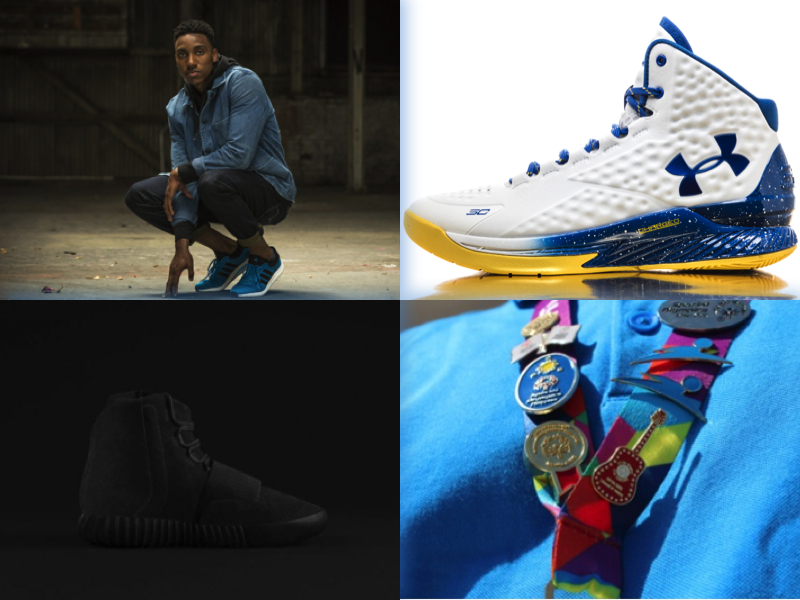 2015 seemed to be the year that all the impossible came true: the power-lacing Nike Mag made its timely debut in "the future", an NBA team broke the record for best start to a season, and DJ Khaled went from lost at sea to millennial Snapchat phenomenon in no time.
Closer to home, Finish Line had a stellar year in a variety of ways. Be it through key releases, activation events, touching base with notable stars, or giving back to the community, we did what we do best in 2015.  The moments have been narrowed down to 10, so take a look below to find out what made the cut.
adidas Yeezy Boost Releases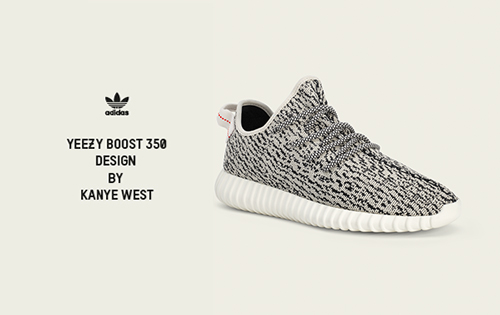 In the sneaker world, 2015 will be remembered as the year that the Kanye West and adidas partnership took the world by storm. The craze for the adidas Yeezy Boost 350 and 750 surpassed that of any other sneaker that dropped in the calendar year. And whether we're talking the "Turtle Dove" makeup that started off the low-tops, or the "Core Black" 750s that rocked everyone's holiday season, it's hard to argue that the demand isn't justified.
NBA All-Star Weekend 2015 Interviews
There was no doubt that 2015's NBA All-Star Weekend was going to be huge. When something like that is hosted in New York City, the mecca of basketball, that's a guarantee. And it sure was the place to be. With the help of Russ Bengtson (@russbengtson) and Jacques Slade (@kustoo), we interviewed an assortment of adidas NBA athletes, from youngins like Andrew Wiggins and Harrison Barnes all the way to Dikembe Mutombo, on their favorite adidas silhouettes and the weekend's festivities. It was quite the moment with us totaling out at 12 interviewees. Not to mention that we also hosted a meet-and-greet with several of our affiliated contributors and some free gear for the attendees. Not a bad way to celebrate NBA All-Star in NYC.
@FinishLineWomen & #FNLRunsSF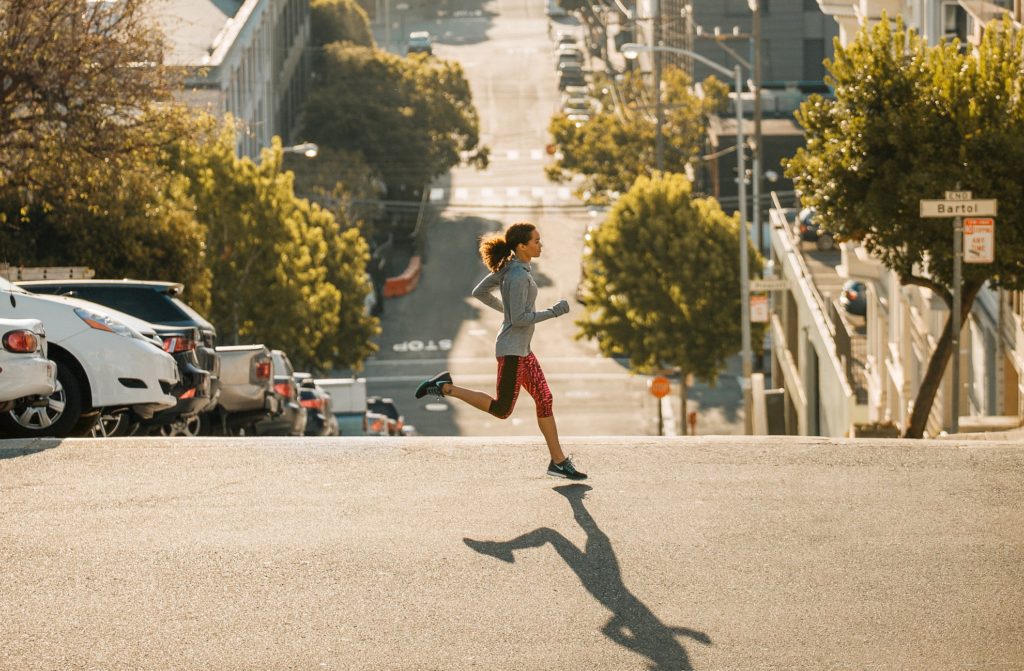 We can't forget starting social media pages exclusively for the Finish Line ladies out there! The @FinishLineWomen Twitter and Instagram pages launched in March 2015, and have seen a plethora of activity since. While the women have been featured year-round, their biggest moment came with the Nike Women's Half Marathon in San Francisco. This was the second year that we had a team participate in the marathon, and this year, we coupled our team's participation with 1 of 7 distinctive in-store events programed for the marathon, with exclusive Nike models for sale and a red carpet for photos. Check out how the @FinishLineWomen prepared for the marathon here.
Finish Line & Reebok Classics Present Studio Sessions with Kendrick Lamar
Earlier in the year, we hooked up with Reebok Classics and modern-day rap king Kendrick Lamar for a series of reflections called Studio Sessions. In each of the two resulting clips, our own Jacques Slade chatted with Kendrick on his upbringing into rap's finest, his inspiration, and street style. Rocking with Reebok, Kendrick donned the "Neon" colorway of the Ventilator as he gave us a look into his life.
#EpicFinish with Big Sean and Anthony Davis
Big Sean and Anthony Davis occupy two unique realms, and rock different types of shoes for their day-to-day. However, with our #EpicFinish campaign, they both got across that the swagger you bring with the shoes you wear matters more than what you wear. With their help, along with picks from you all, we were able to assemble the Epic Collection. And while the main commercial itself was sweet, we captured some great behind-the-scenes footage for you all to view as well.
Under Armour Curry One "Dub Nation"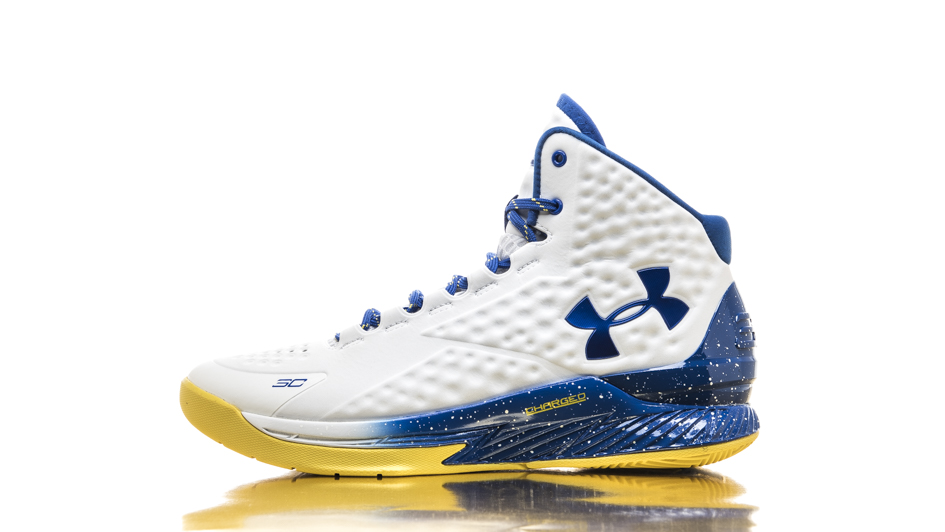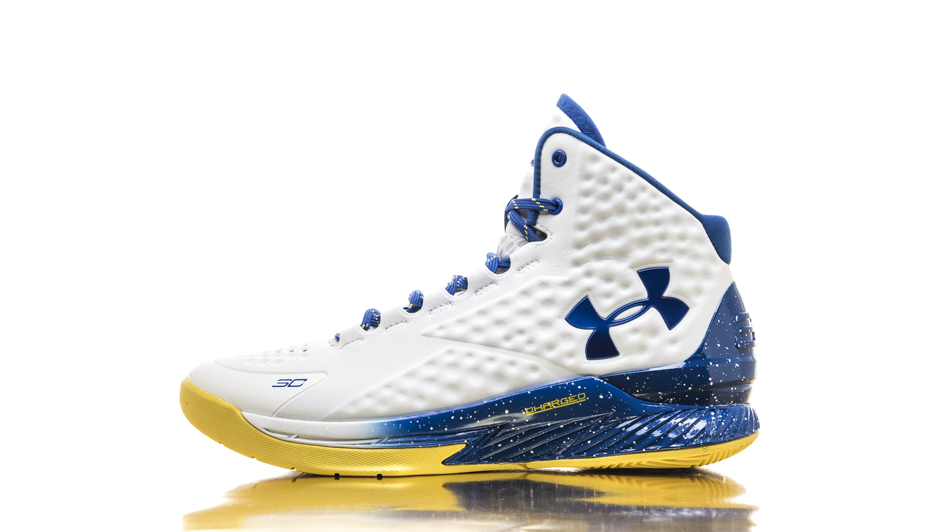 If we're talking sports, no one had as successful of a year as Stephen Curry. All-Star, league MVP, NBA champion and Finals MVP, and the record-setting 24-0 opening to the 2015-16 NBA season. With all that accomplished, it's easy to forget that the calendar year began with the launch of the Under Armour Curry One. Each colorway of the sneaker told a unique story, with the kingpin being the "Dub Nation" makeup dedicated to the infamously loud Golden State Warriors fanbase. Apart from Under Armour stores, this release was available exclusively at Finish Line.
Finish Line Gives Back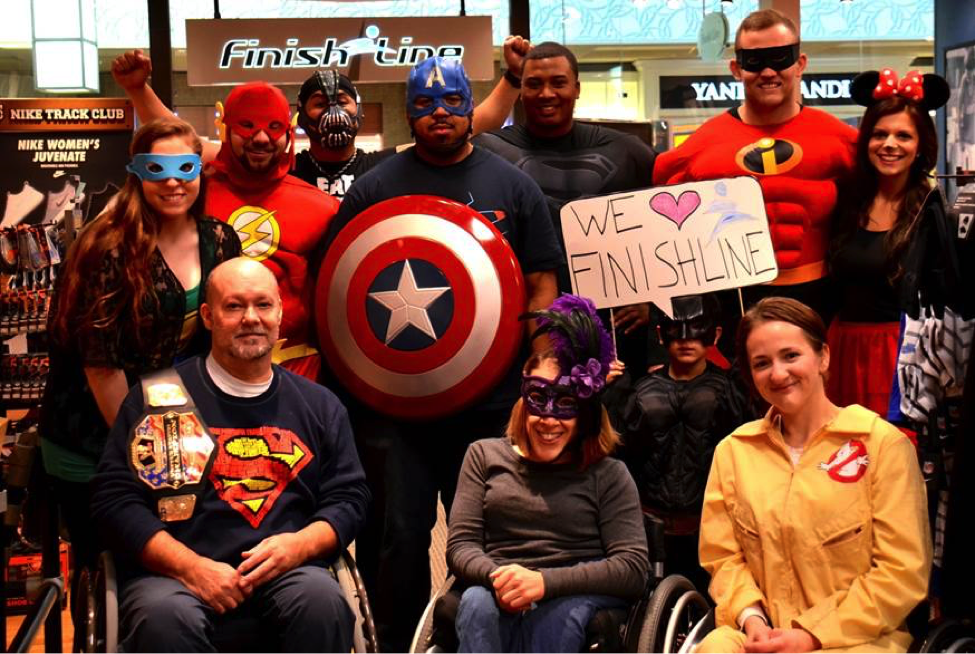 Here at Finish Line, we do what we can to give back to those near and far. In 2015, we contributed to causes supporting people with disabilities. As a sponsor of the 2015 Special Olympics World Games in Los Angeles, we sent a team of employees to cheer on the athletes and medal the victors in August. For Halloween, we partnered up with A.B.L.E. Youth to provide a shopping spree to the disabled at our Coolsprings Galleria store in Franklin, Tennessee. And to close out the year, we followed the Special Olympics Play Unified movement by not only taking donations for Special Olympics in our stores, but also by teaming up with disabled athletes for some friendly competition. We have set the bar of giving back, and hope to continue the effort into 2016.
#EpicHoliday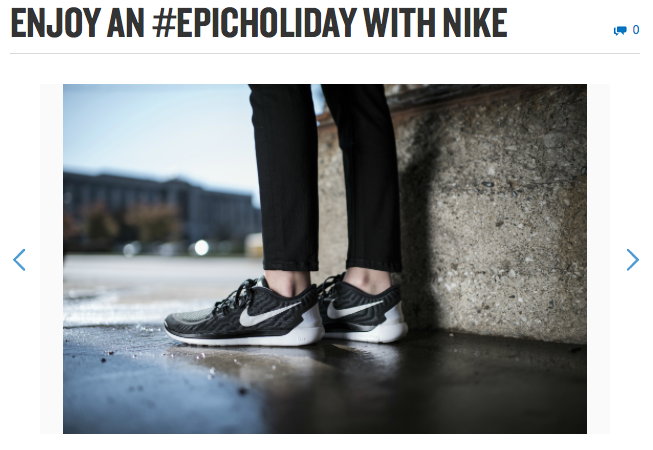 Not only did we give back to the community this year – we gave back to you all too. Contests on contests filled out the year, but most emblematic of the giving spirit was #EpicHoliday. With the promotion, for every $100 Winner's Circle members spent, they could rack up an additional $20. And the promotion had 7 week-long runs with particular brands, so customers could save by buying on Nike one week, adidas the next, Under Armour, Puma, and so on. What could be better?
#DareToAir with Odell Beckham Jr.
As the release of the Nike Air Max 2016 inched closer, we launched a campaign around #DareToAir, challenging people from all over to do the unthinkable in their brand new Air Maxes. Leading the pack was Odell Beckham Jr., who showed in this spot that one could do anything in the Air Max 2016. Also as a part of the campaign, we were able to sit down with the New York Giants wide receiver and hear about how he sees himself in the NFL.
Adidas Lookbooks with Jeff Teague and More
As 2015 drew to a close, we partnered up with a crazy cast to feature the latest adidas looks. In November, we joined forces with Hypebeast and Jeff Teague, NBA All-Star for the Atlanta Hawks, to put the spotlight on the adidas Superstar and Rocket Boost. Meanwhile, the previews are out there, but we look forward to featuring G-Eazy, Dej Loaf and Joey Bada$$ in adidas gear sometime in the near future. For now, you can take a peek at our interview with G-Eazy, where he touches on some of his favorite adidas sneakers.