Throughout the holiday season, you may have noticed the sound of bells coming from your local Finish Line. That's because we're ringing them every time one of our generous customers donates to Special Olympics!
This season's theme for the in-store and online drive is Play Unified, a global movement from Special Olympics that joins people with and without disabilities on the same team.
Various Finish Line districts took part in these movements by teaming up with athletes for a little friendly competition. Between basketball, bocce and volleyball, team Finish Line got to know Special Olympics athletes by playing their sport side by side.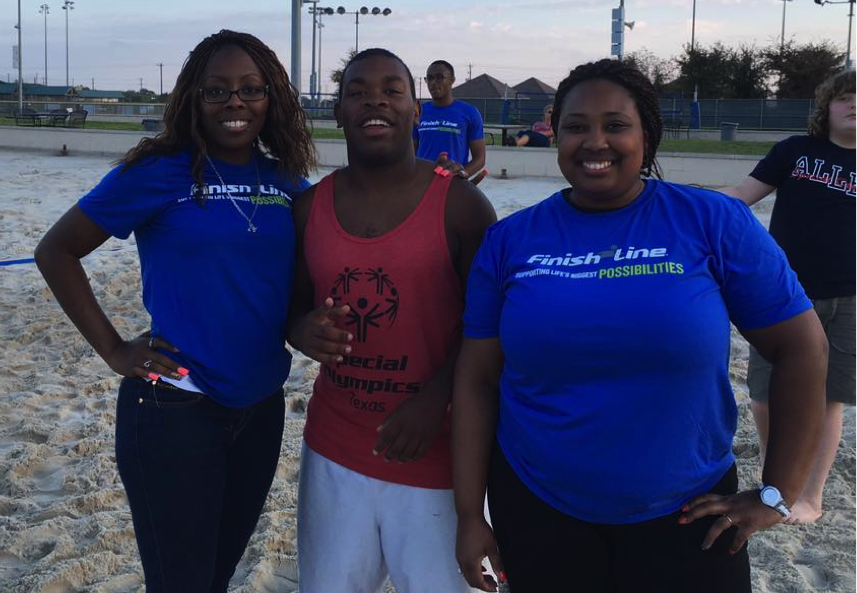 "The day was about overcoming barriers in the special needs community. I appreciate the athletes allowing us to be a part of their games!" said Finish Line sales associate Tamica Lloyd.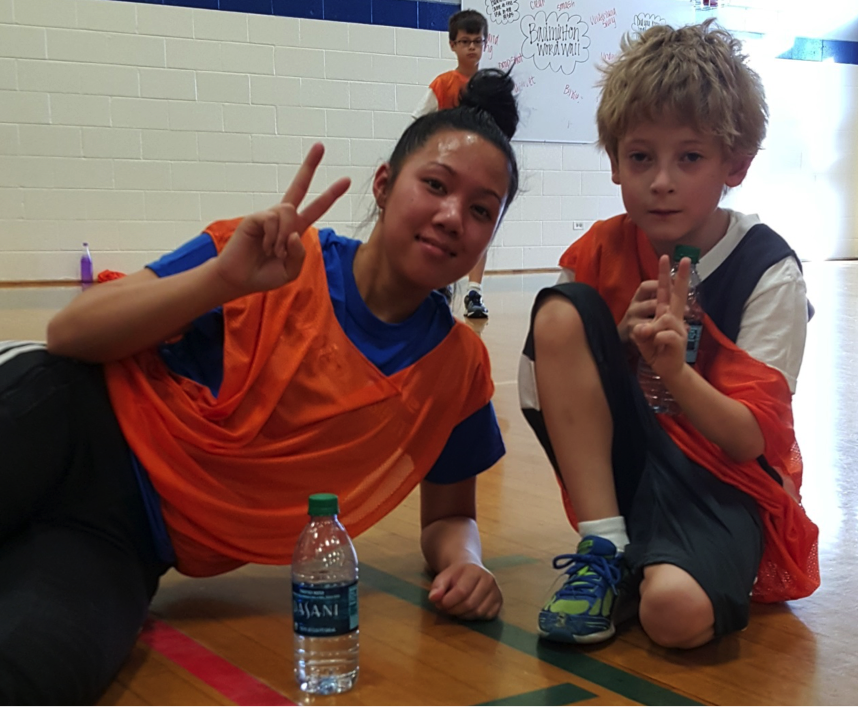 "This was my first time volunteering, but it won't be my last. The athletes were amazing and it was one of the most fun and inspiring experiences I've ever had," said Finish Line Store Manager Rosie Keomala.
While Finish Line is getting to know athletes on their own turf, the athletes have stepped onto our turf for #OneSolePurpose shopping sprees. Multiple Finish Line stores nationwide have held these events to help athletes get the latest and greatest footwear and apparel.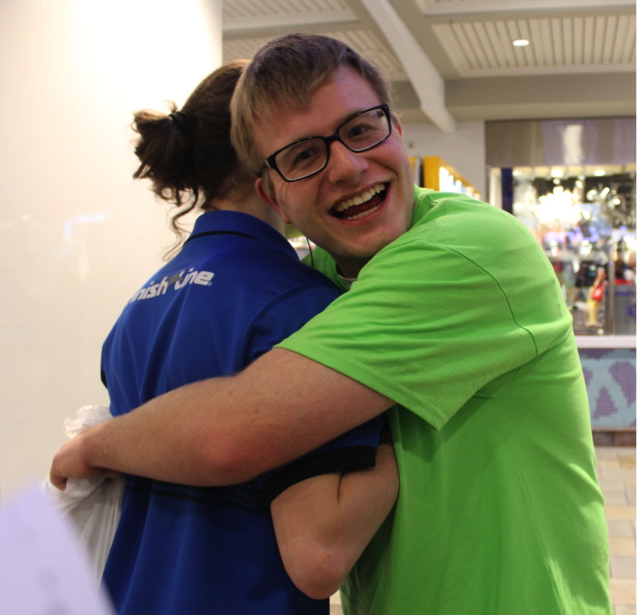 "I thought I was going to the store to help promote Special Olympics. You can imagine my surprise when I was given $100 to spend! I will get very good use out of the things I got to purchase," said Special Olympics athlete Mitch Bonar.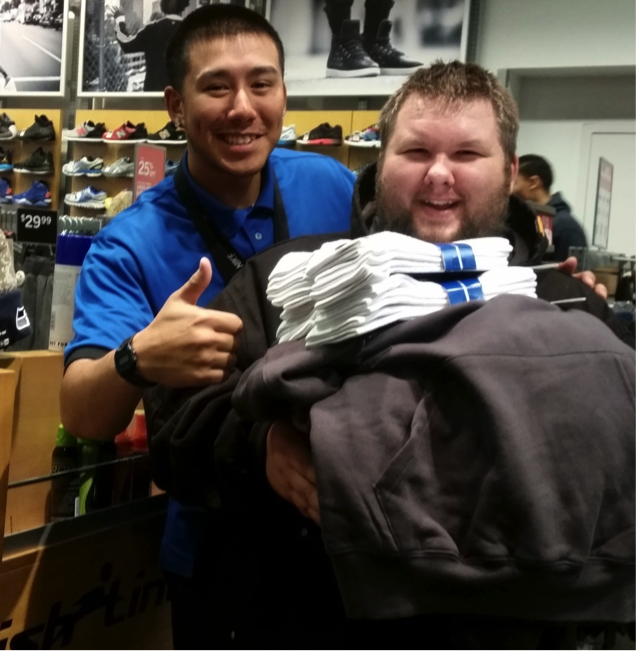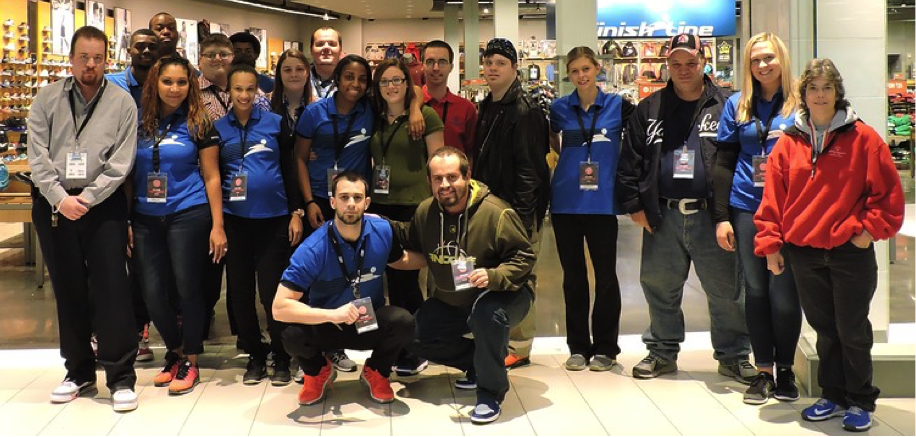 "I cannot say it enough for making this a day for our athletes to remember for a lifetime. They were so grateful and honored to receive their shoes. Every employee had wonderful energy and were so kind and loving to us" said Special Olympics New York Director of Development Teresa Gilli.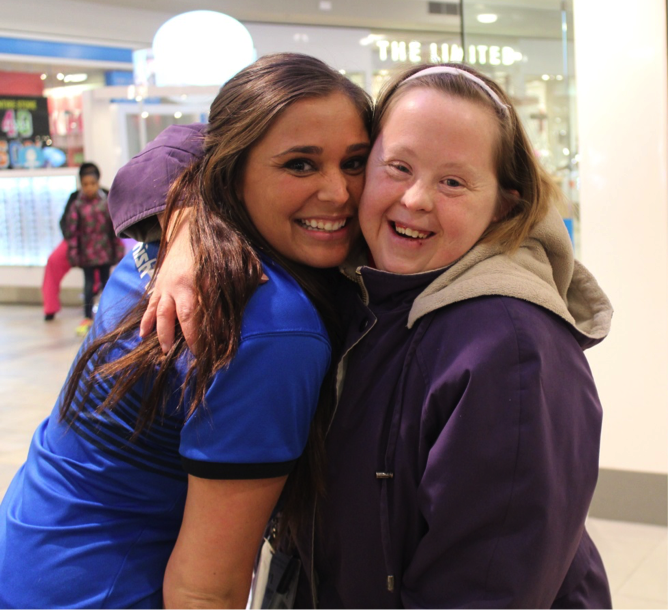 "This was my sixth year helping athletes pick out shoes and my commitment to Special Olympics only strengthens each time. I helped Kylene and was able to form a friendship out of it!" said Finish Line Assistant Manager Chelbee DellaValle-Jones.
Shoe giveaways like this provide these athletes with much needed shoes and apparel to participate in various sports. If you hear the bells ringing at Finish Line this holiday season, you'll know it's because another generous customer has donated to Special Olympics!
We're on a mission to deliver the #EpicHoliday for Special Olympics, what are you doing to deliver the #EpicHoliday for those around you?
The community can help Finish Line make an impact by supporting Finish Line's in-store and online holiday drive to support Special Olympics now through December 31.