With momentum only growing behind this innovative company, Stance inspires everyone to be a little more bold and a little more themselves one sock design at a time. Finding influence from anything and everything is what Stance is all about. Making a product as imaginative, expressive and uncommonly cool as the people who wear it. Whether styling out, showing off your athleticism or cozying up for a day in, Stance socks make all the above easy and way to show off a piece of your personality with each wear.
By breathing life into something that had been overlooked, Stance has ignited a movement of art and self-expression that has drawn athletes, performers and iconic cultural influencers to the brand – a group called the Punks & Poets.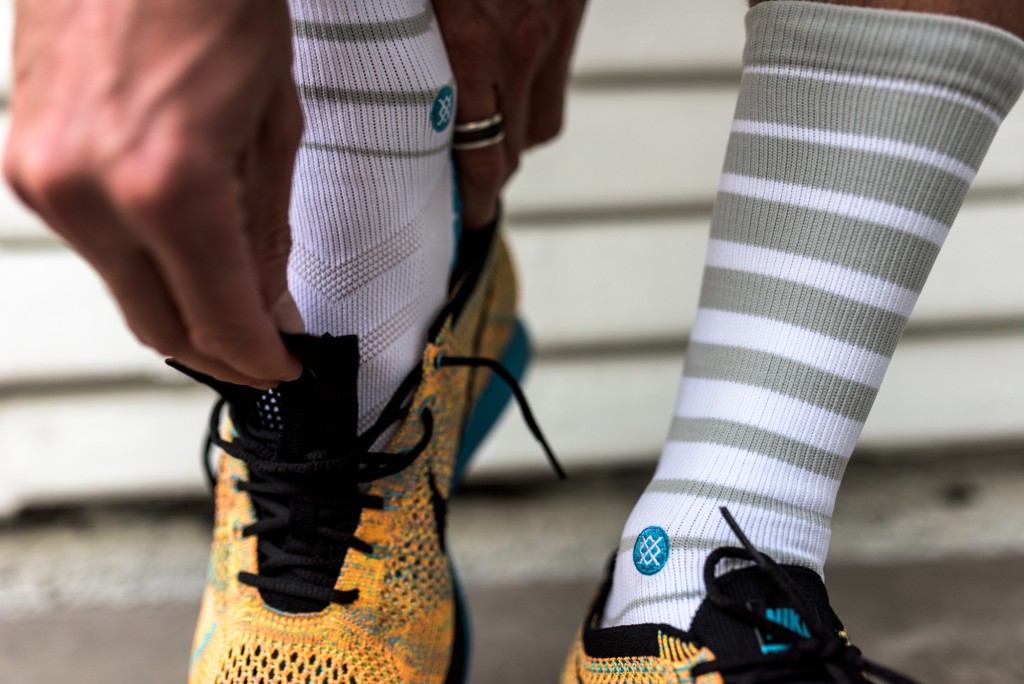 Stance categorizes their Punks & Poets into three categories: Music, Motion and Art. Individuals such as, Big Sean, Rihanna, James Harden and Allen Iverson are familiar names and the collaborations continue to grow wherever the brand finds relevant influence. As the official sock of the NBA, it's no secret as to why all eyes are on Stance in a big way. The brand is covering all types of artistry in todays culture and making sure the originality and authentic design is seen through and through.
Find the inspiration with Stance socks at finishline.com