Earlier this month, the 2015 Special Olympics World Games wrapped up at the Los Angeles Memorial Coliseum. As a sponsor of the Special Olympics USA team, a group of Finish Line employees attended.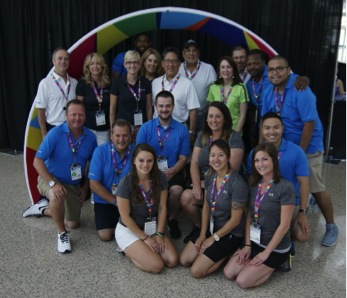 From attending various competitions, medaling athletes, trading pins and cheering for Special Olympics athletes like USA Powerlifter Chevi Peters, this Finish Line team experienced the power and joy of Special Olympics on the world stage.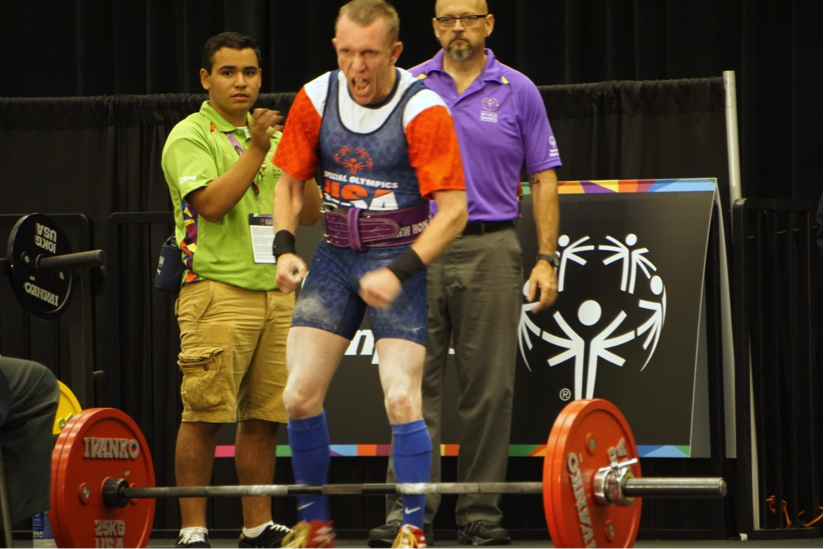 The week began at Opening Ceremonies with guests such as First Lady Michelle Obama, Jimmy Kimmel, Eva Longoria and Michael Phelps. Finish Line had representatives from various levels of the company. In addition to watching the ceremonies, Finish Line's CEO and Special Olympics Board Member Glenn Lyon and President Sam Sato walked out with Special Olympics Austria and Special Olympics Singapore.
"Walking into the coliseum with the athletes from Singapore was truly memorable. I spoke with the athletes at competition to follow and the answers were as you might expect, 'I want to win gold for my team and country!' WOW!" said Sato.
The Finish Line group experienced competition at UCLA, USC and the Los Angeles Convention Center. The group cheered on sports such as track, bocce ball, handball, badminton, soccer and gymnastics.
"To watch the athletes compete and have no care in the world if they came in first or last in their event was priceless. They all did their very best and that's all that mattered," said Senior District Sales Manager Joey Johnson of Los Angeles, California.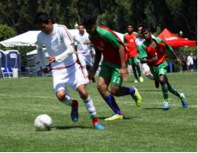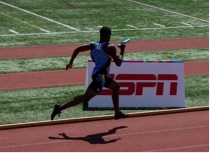 One day after watching competition at UCLA, Finish Line was given the opportunity to medal gymnasts. As the group was waiting in the lobby, Maria Shriver arrived to medal athletes with us.
Maria's mother, Eunice Kennedy Shriver, is the founder of Camp Shriver. This started in her backyard for kids with intellectual disabilities. Since then, the Shriver family has helped develop a worldwide movement through Special Olympics to provide opportunities, inclusion and joy for all athletes. The Finish Line team thoroughly enjoyed meeting her and talking about her family's involvement.

Throughout the week, everywhere we turned, we saw pins being traded. Every team brings unique pins from their country to trade with others. Pin trading gave our team the opportunity to engage with athletes from all around the world.
"Finding a way to walk up to athletes was difficult in the beginning, but everyone seemed to gravitate towards the pins," said Store Manager Alan Frison of Dallas, Texas. "They meant more than a symbol of their country; it was a badge of honor. The high fives, smiles and laugh made it that much more enjoyable."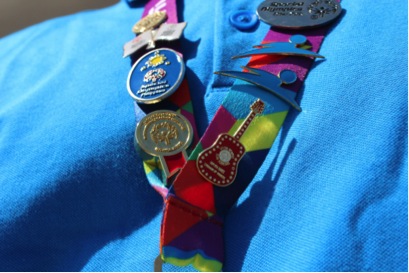 What an honor for Team Finish Line to experience this life-changing week and be a part of World Games from beginning to end.
"What an amazing experience," concluded Lyon. "Throughout the week, I was inspired at every turn. The world also now has a better understanding of the impact and value of this monumental event thanks to ESPN's coverage through traditional and social media channels."