ASICS released the original Gel-Lyte III 25 years ago and it's just as hot now as it was then. If you think you're starting to see a trend on the blog, you're absolutely right. Vintage vibes are ever present at Finish Line, but can you blame us? We won't call it the Golden Era because that's presumptuous, but let's just say the 90s were a good time for footwear. That's a statement we can stand behind.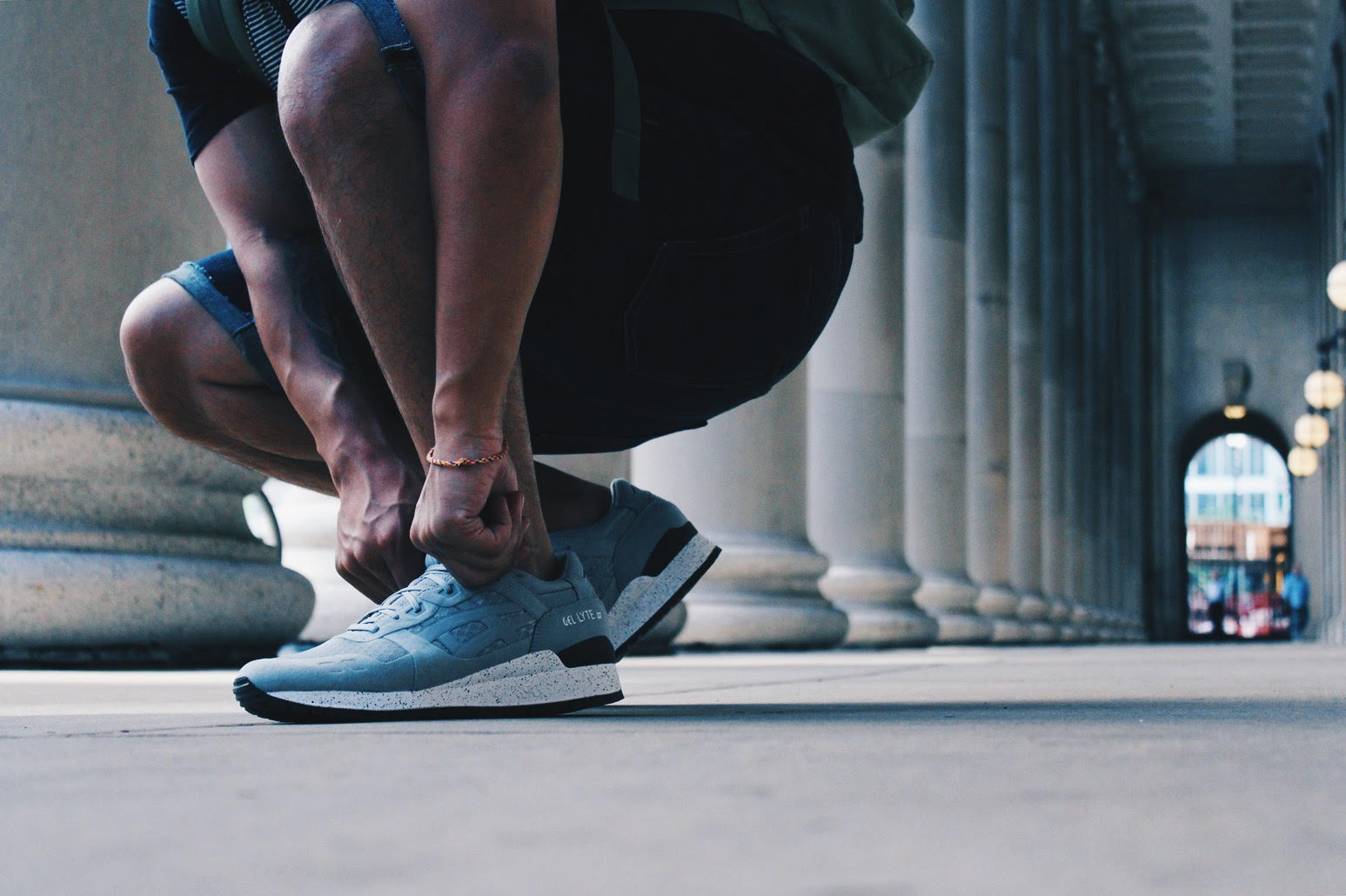 When it comes to the Gel-Lyte III, it's hard for us to find something about it that we don't like. Once a tech-centric running shoe, it has evolved into a visually appealing piece of footwear. You can thank Shigeyuki Mitsui, the designer, for pushing the boundaries and breathing life into this classic style.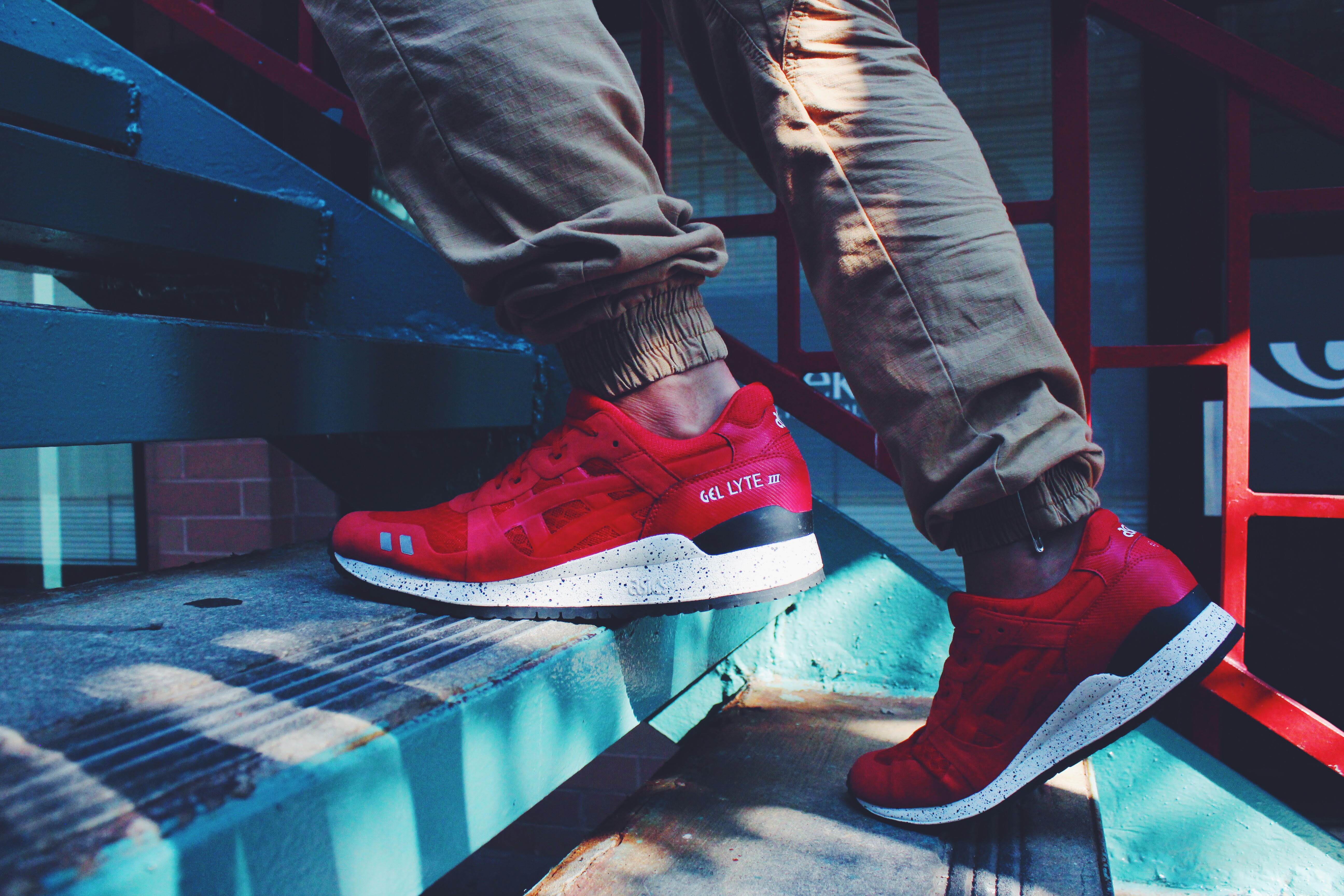 The mesh upper comes in a beehive-like pattern that adds an unexpected bit of texture, while leather accents create the famous weave that's undeniably ASICS. The Gel-Lyte III not only looks amazing, but it feels like a dream on your foot. The triple density sole, though difficult to manufacture, provides the perfect blend of comfort and support. And we're obsessed with this recent design trend of creating soles that resemble paint-speckled concrete. It adds personality to what is otherwise a fairly boring part of the shoe.
Finish Line has these beautiful sneakers in two colorways, so you have options. Whether you're a guy who gravitates towards bold colors or someone who likes to keep it cool, we have you covered. Snag a pair for yourself before they're gone.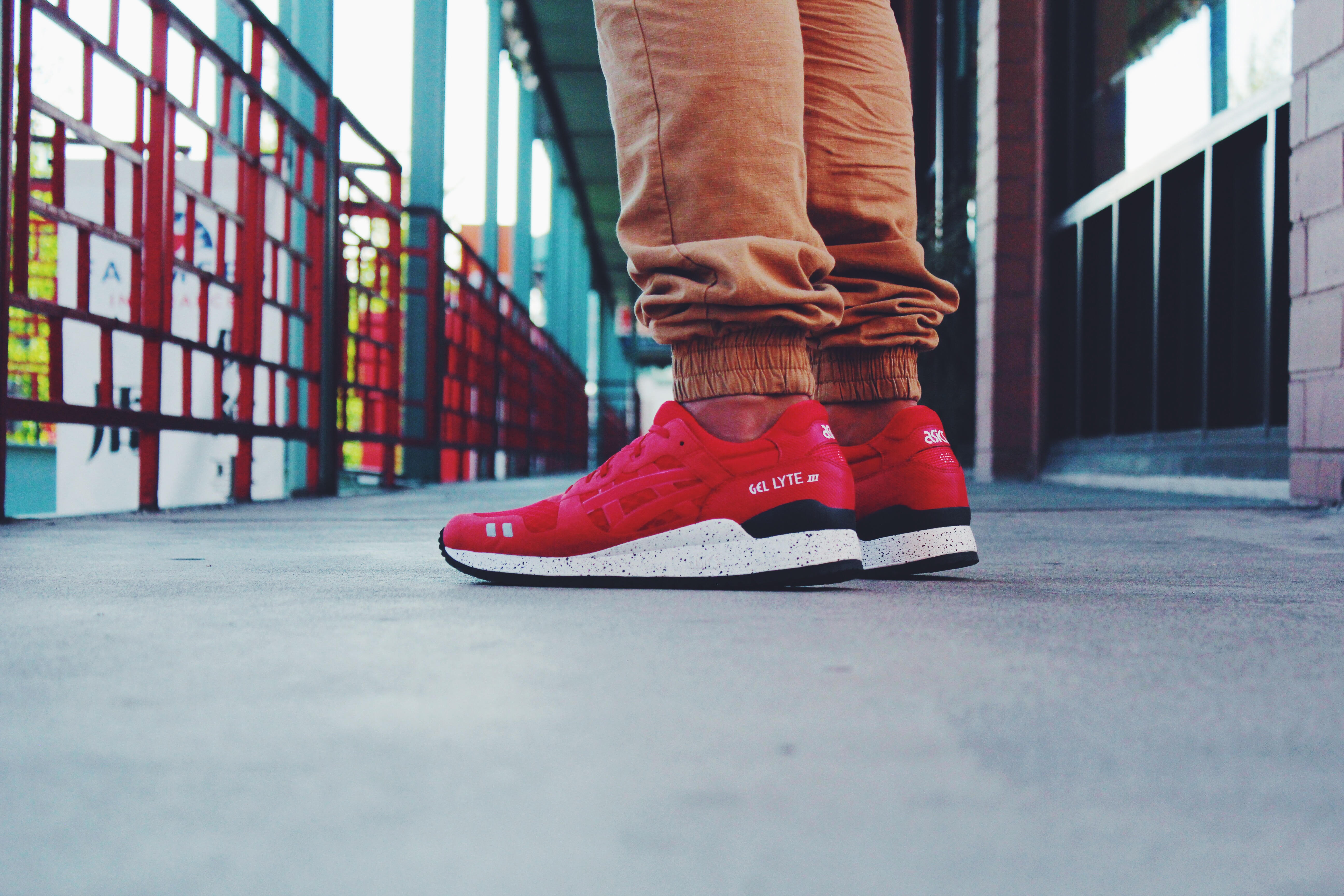 ASICS Gel-Lyte III is available now and Finish Line!