This slideshow requires JavaScript.
Model @_modernfit | Photographer @holdenfocus
Reflecting back on the campaign, I WILL WHAT I WANT, @_modernfit goes beyond the sneakers, shares her personal story and explains why Flow Run Grid and Speed Form Fortis allow her to maintain A WOMAN OF WILL mentality:
"Growing up naturally thin, I was teased & bullied. I also had rumors spread about me that I had an eating disorder. I felt limited doing any type of sport because I was programmed to think that thin girls aren't capable of doing so. I was perceived as physically weak which lead me to be mentally weak. Discovering my passion for health & fitness has allowed me to create my own success. I started lifting weights and lifting my confidence while doing so. I went from caring what everyone thought of me to not caring at all. One of the greatest pleasures in life is doing what others say you can't. You hold the paint brush to this blank canvas you call LIFE and paint it how you want to paint it. Strong is the new beautiful."
"On the track, streets or in the gym, these running shoes compliment my lifestyle. Making me stronger and stylish on any given day. Flow Run Grid is lightweight for running and its mixture of prints and solids allow you to look sharp for victory. The Speed Form Fortis is different with its subtle patterns and adjustable lock down strap. You feel good and look good."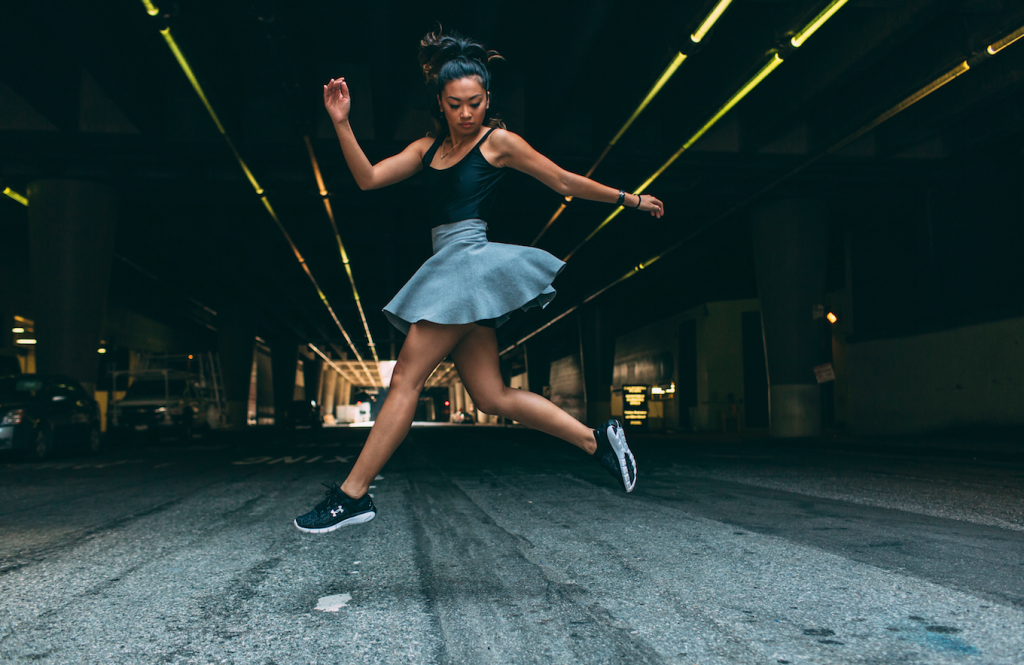 The Flow Run Grid and Speed Form Fortis create depth for women and their style while supporting the "no space between woman and athlete" message in the I WILL WHAT I WANT. Under Armour continues to support WOMEN OF WILL by designing shoes that get the workout done and compliment style on the street. 
Get your Flow Run Grid and Speed Form Fortis at Finishline.com