On most days, you can find Evann Clingan running the streets of Manhattan in a pair of neon kicks. Today she's here to chat about how she's making #TheDebut this fall with the hottest looks from Under Armour. 
Instagram: @EvannClingan | Twitter: @EvannClingan
Between running half marathons and rushing around the streets of Manhattan, my style is constantly becoming more influenced by the athletic world. Where my fitness and non-fitness wardrobes were once separate, the two have blended together. It's much easier to live in a fast-paced city while wearing sneakers and performance fabrics, even if I'm pairing them with denim.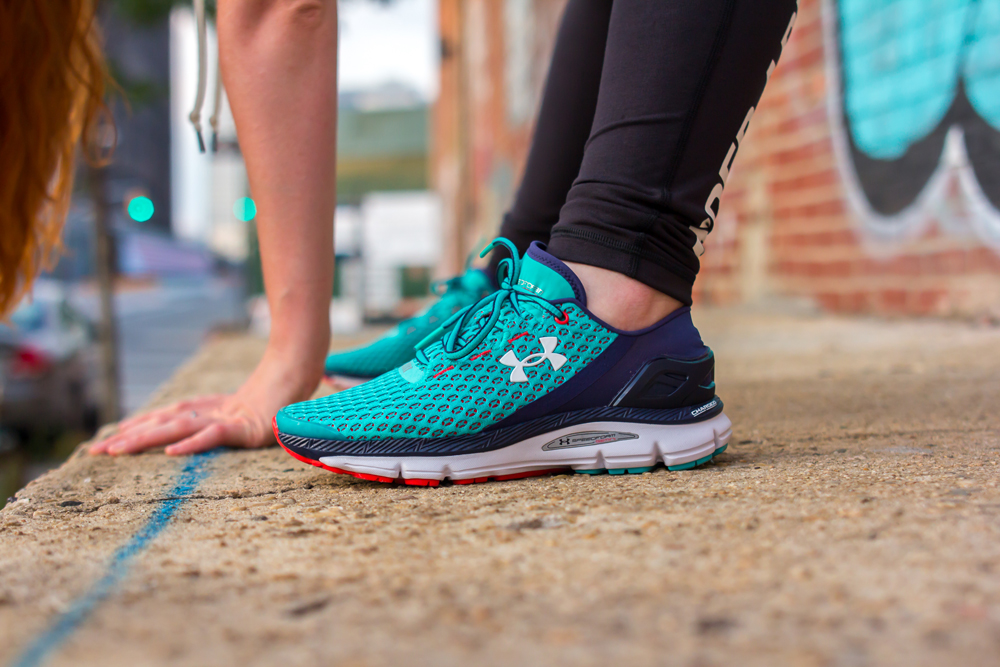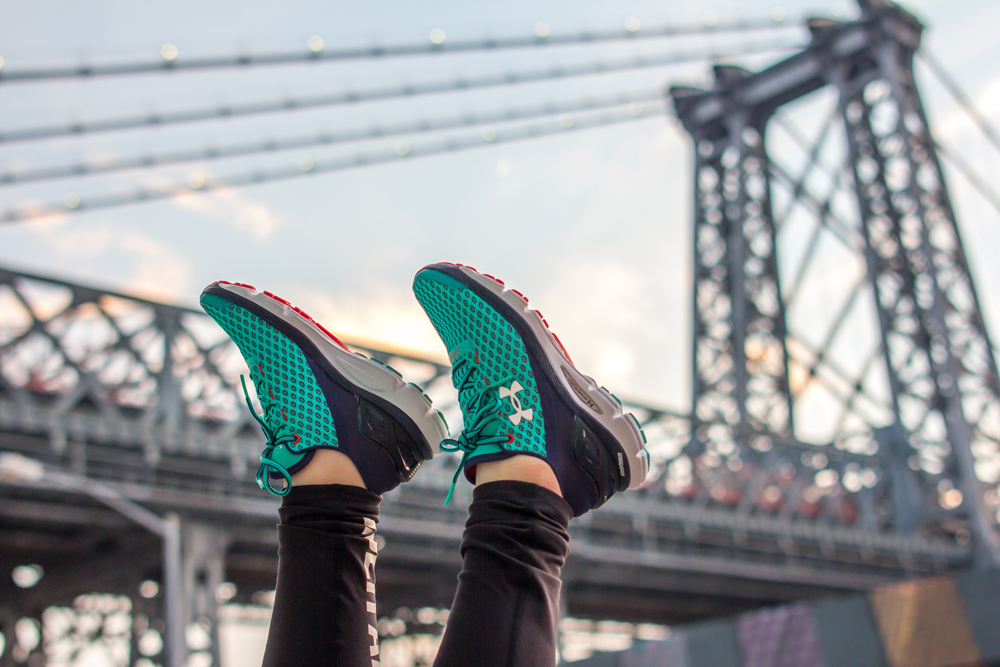 The latest pieces from Under Armour are natural additions to this hybrid sweat-meets-street wardrobe. My two requirements for sneakers are a lightweight fit and bright colorway. The Speedform Gemini Running Shoes meet both. The shoes are designed with flexible mesh and a foam collar for comfort. I'm also sure to stand out in Knight, Neptune, and White.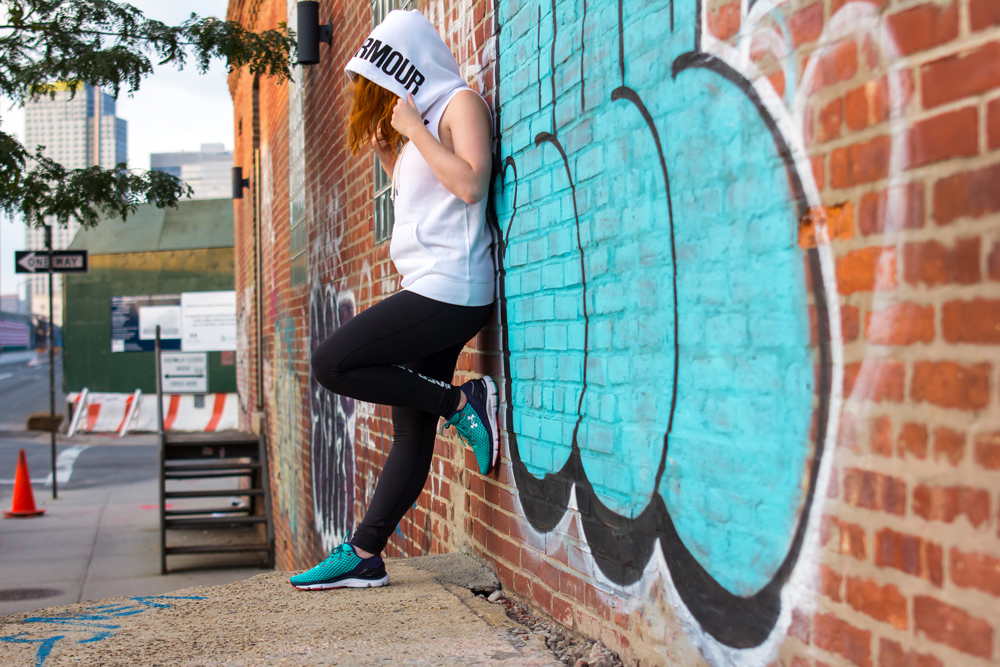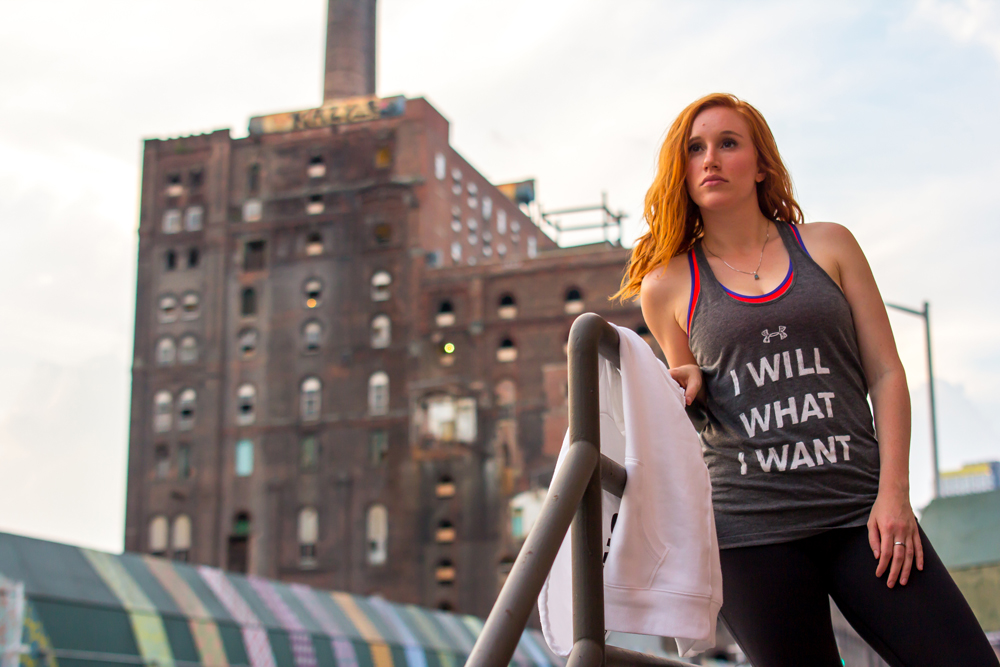 Quality black leggings are a staple in my wardrobe. The Favorite Leggings from Under Armour are simple but offer unique details. The leggings are made from a breathable stretch fabric that would be great for a run, a class, or an afternoon running errands. To set them apart, Under Armour added a watermark inside the waistband and down the back of the leg. I would pair the leggings with a bright top or one with an interesting cut.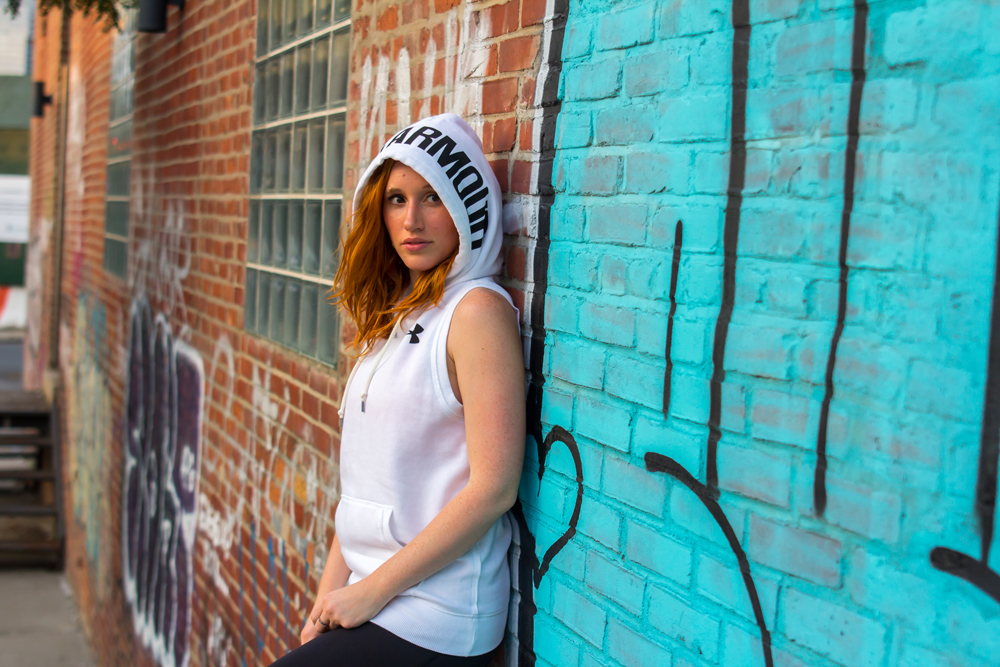 The Favorite Fleece Hoodie Vest is anything but a plain white sweatshirt. The vest is the perfect mid-weight fleece to keep you warm while traveling to or from class. The sleeveless cut is also perfect for layering over a long sleeve top. Other features include an adjustable hood and a kangaroo pocket. To match the Favorite Leggings, the vest has a watermark across the front of the hood. These pieces can be worn together or would be neutral enough to mix with other athletic pieces in my closet this fall.
How are you making #TheDebut this year? Get these looks and make a statement of your own with the latest from Under Armour at FinishLine.com.