New Balance has one of the most popular casual sneakers in the game. Its shoes not only create or evolve trends for the ladies, but give reason to amplify your lifestyle. Travel blogger, Hannah Marsala makes New Balance 574 her go-to footwear, explaining they're not only a realistic shoe for an on-the-go life, but keep her looking fresh. Hannah has been to over thirty countries and while traveling with only one suitcase, her New Balance always make it on the packing-list. Miss Marsala keeps her street style on point, but never lets footwear hold her back from once in a lifetime opportunities. New Balance gives her the best of both worlds (no pun-intended).
New Balance 574 "Navy" & "Yellow/White"
Model: @Heelstohikingboots
Photographer: @Loveworldmedia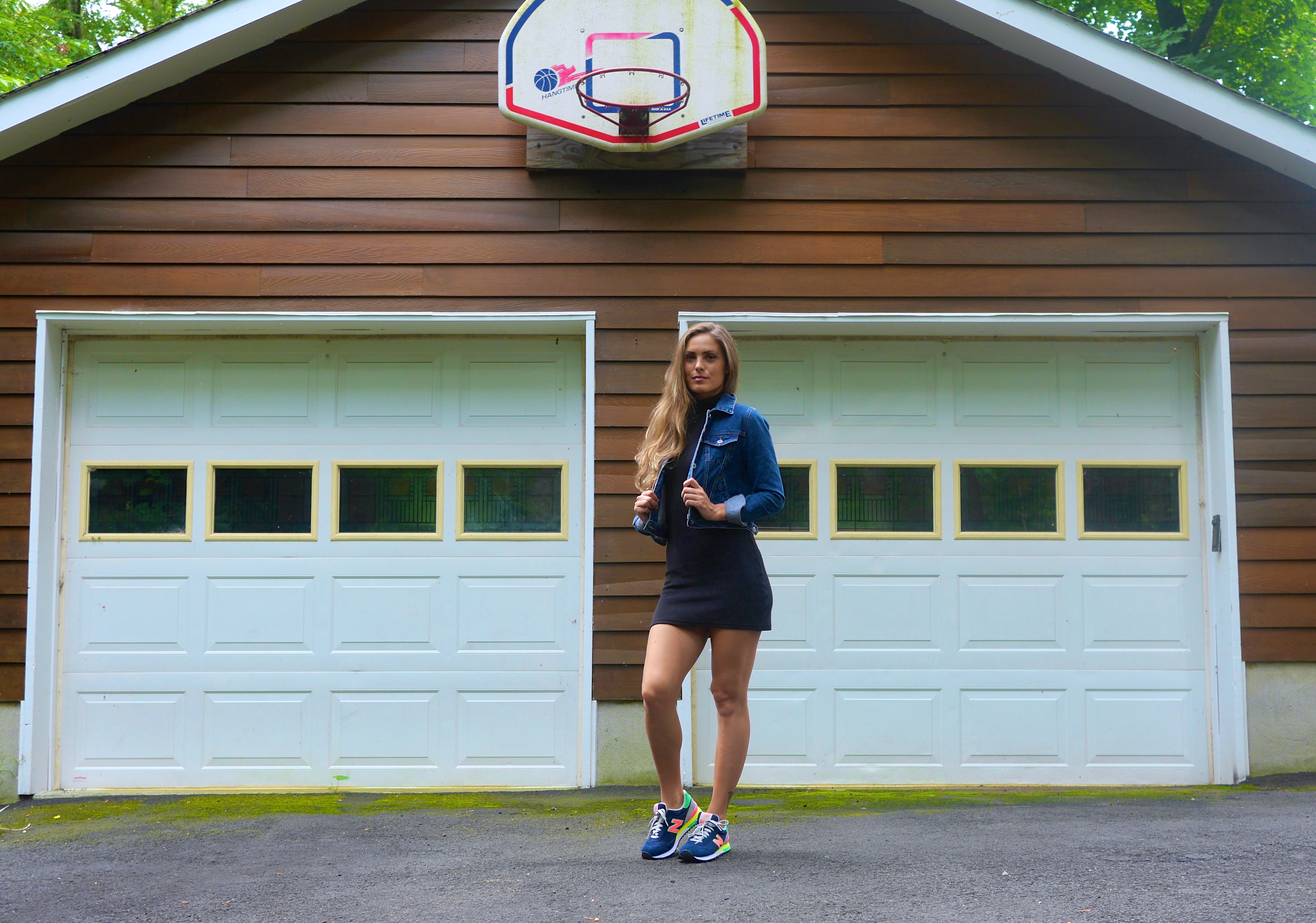 Hannah takes on a more polished look in her 574 with a mini-black dress. The denim jacket picks up the navy in her sneakers and allows vibrant accents in the colorway to standout.
This slideshow requires JavaScript.
 "I trek around in New Balance all day and spruce them up with a simple dress for a night on the town"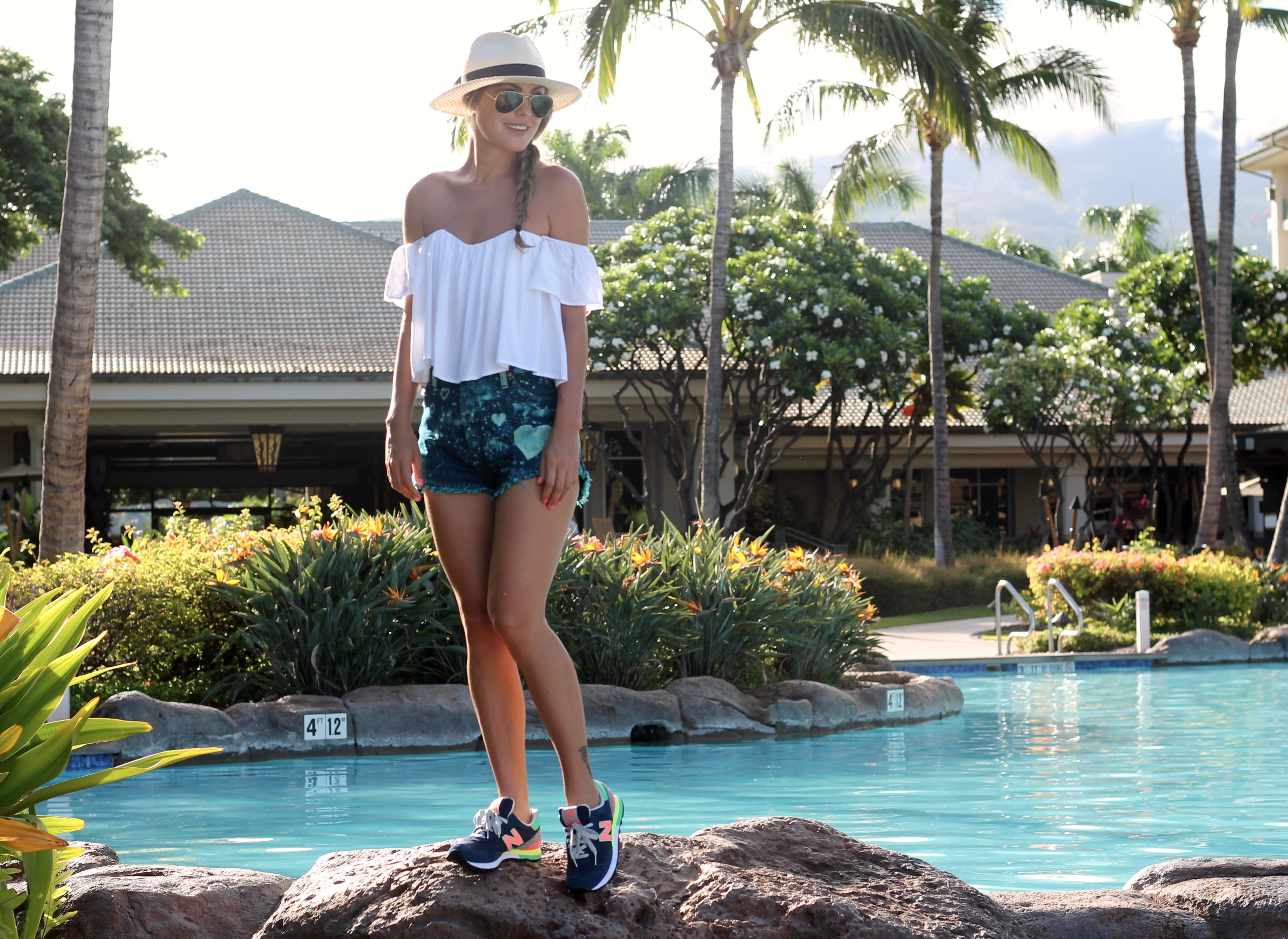 Teal acid-splash shorts compliment the green accent in Hannah's New Balance sneakers. Adding an off-the-shoulder bandeau blouse and fedora makes this an overall vacation style for the 574.
This slideshow requires JavaScript.
"Convenient sneaker for all occasions. I can wear them for a long period of time while loving my outfit head to toe."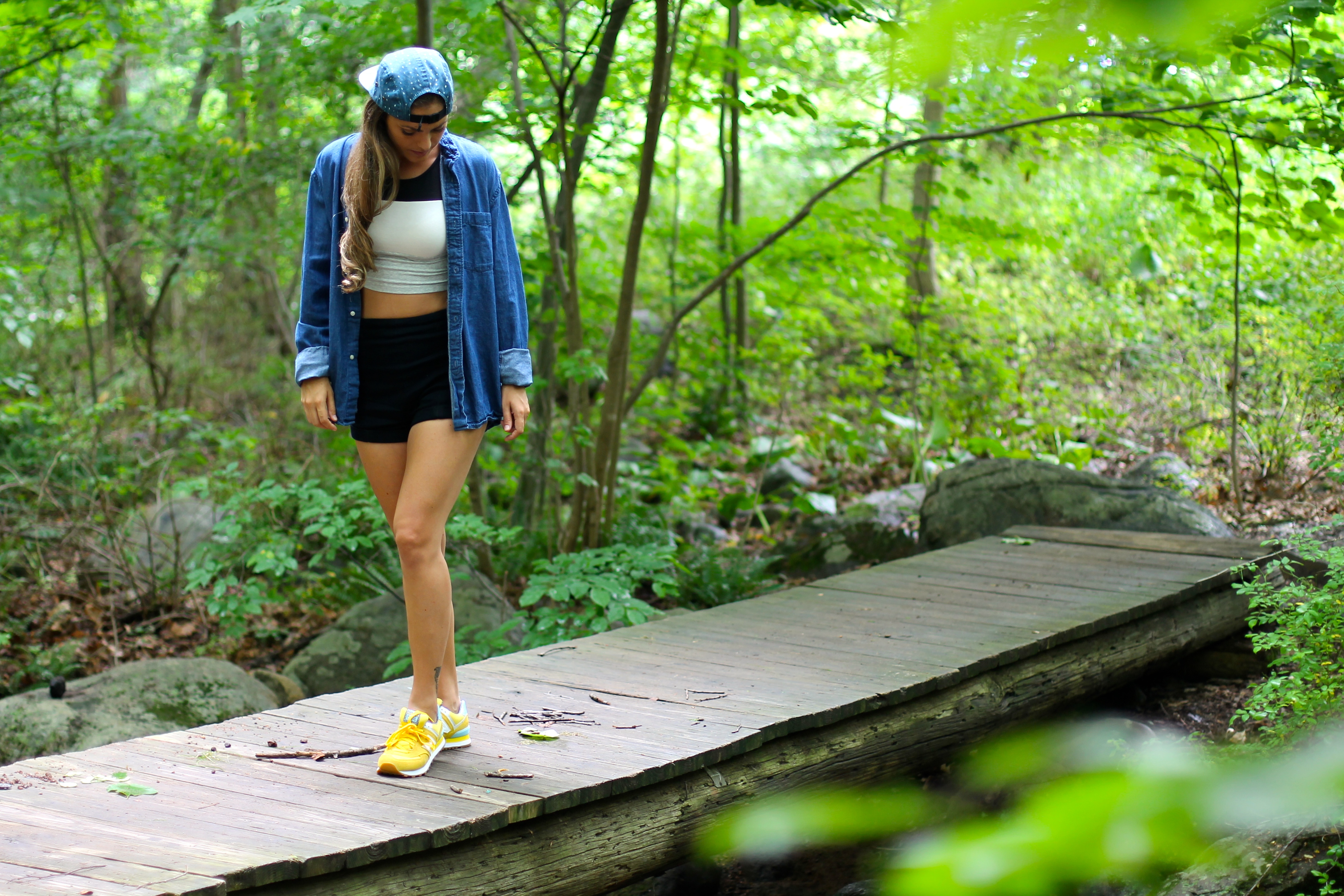 With a tomboy driven ensemble, Hannah takes the Yellow/White 574 and color-blocks with denim, black and white. The light wash denim shirt and hat accommodates the blue and  gingham print in her sneakers. The style is effortless with or without the denim making this a perfect casual outfit for summer.
This slideshow requires JavaScript.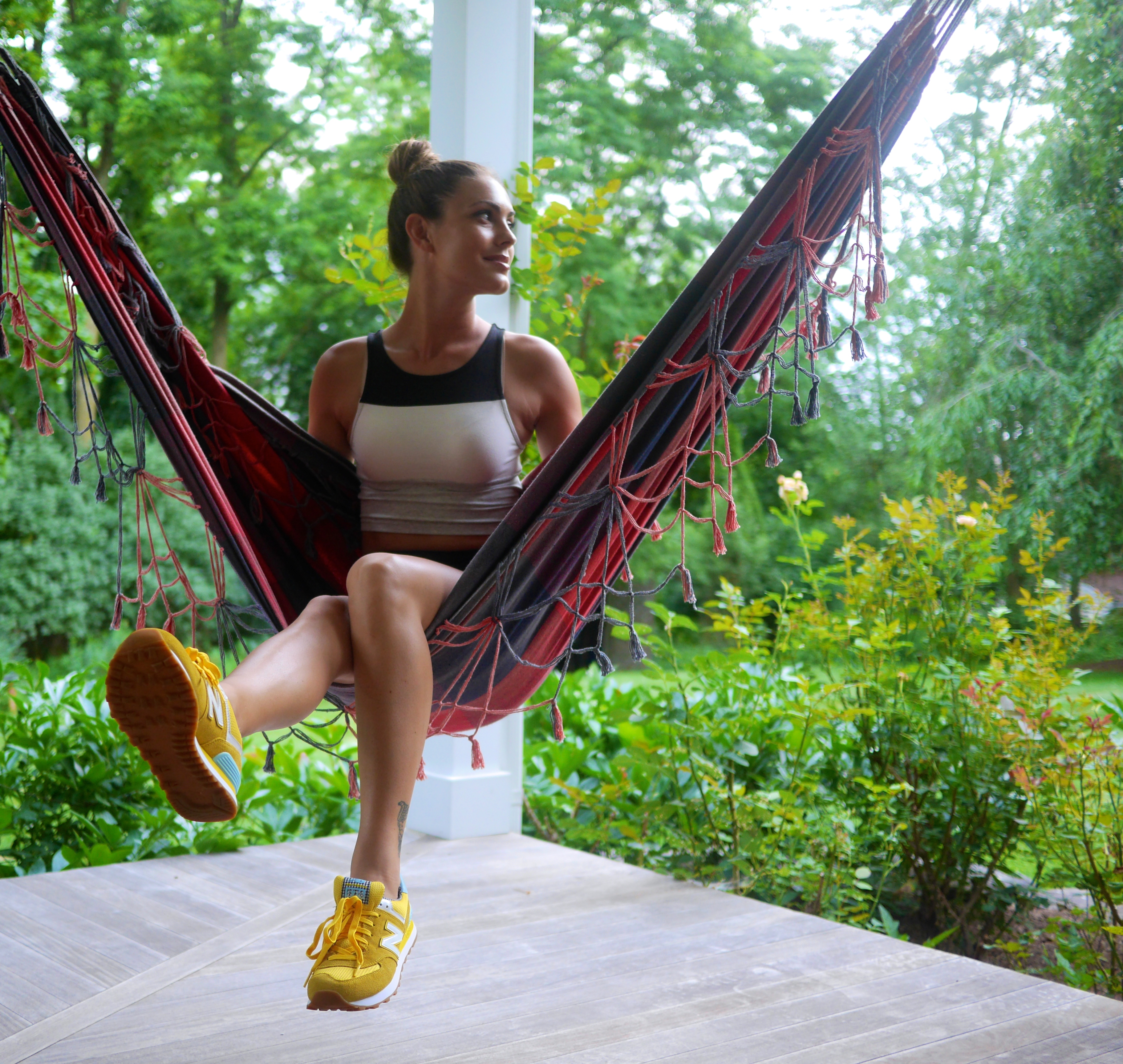 New Balance 574 colorways are available now at Finishline.com 
Hannah is currently planning trips to Sweden, Iceland and Norway come August. What excites her the most about traveling is the freedom. When not globe-trotting around the world, Hannah travels back to Colorado and Northern California for friends, family & part-time modeling with Wilhelmina Denver. Besides having the world as her oyster, Hannah's interests include, satirical comedy, being outdoors & meeting new people. You can keep up with Hannah on her Blog, Instagram and Twitter for more things travel-style.