We got the chance to get up close and personal with The Green Bay Packers Wide Receiver Randall Cobb (@rlcobb18) and see where he gets his eye for fashion and his love for Under Armour. We got to ask some questions with the Pro Bowl Receiver, check out the interview below.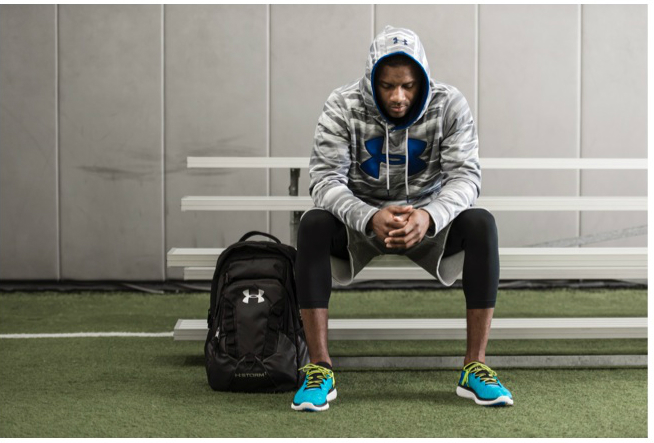 Take us through how you went from being an SEC All-Freshman Team QB to being a Pro Bowl wide receiver.
RC: "After my freshman year, my college coaches thought it would be a better career move for me to make the jump to WR. For the next couple of years I played at wide out while also lining up in the backfield to take snaps out of the "WildCobb." My versatility was born during these years as I also returned punts & kicks and held FG's. Early in my NFL career I had time to develop behind guys like Greg Jennings, Donald Driver, Jordy Nelson & James Jones. I had to find my role as a return man and build trust with Aaron. Once I was granted the opportunity, I made the most of it. The rest is history."
Do you still cross train during the offseason? Basketball? Track? Etc.?
RC: "I cross train a little bit. I join pick up basketball games in the early part of the offseason. Although I didn't have the opportunity this offseason, I'm hoping to get back into track workouts next spring, post season."
You are spotted from time to time at NBA games, who are your favorite teams/players to watch?
RC: "I have never really had a favorite team but I keep up with many of the guys that played at UK while I was there. I consider those guys family."
Other organizations heavily pursued you during the off-season, what influenced you to remain in GB?
RC: "There were many things that weighed into my decision to stay in GB. The opportunity to be a Super-Bowl contender each year while also continuing to play for a great organization definitely weighed heavily into wanting to stay."
How are you feeling about the upcoming season?
RC: "I can't wait! I'm pretty excited. I know we are on the cusp of greatness and I'm just trying to prepare myself for a long season."
Do you have any pregame rituals? What music are you listening to?
RC: "I lay my uniform out in front of my locker to make sure that I have everything I need. I have two playlists: The Calm and The Storm. The Calm keeps me relaxed and puts my mind at ease. The Storm is my hype music that I turn up to the last hour or so. I mix in a few motivational speeches from Eric Thomas to focus my mind."
The Under Armour brand is becoming more and more powerful, what attracted you to UA?
RC: "First off, the product definitely spoke for itself. Under Armour cleats are the first set of cleats in which I can take right out of the box. In the past, I've always had to break cleats in and my feet would start hurting immediately. Under Armour also allowed me to give them feedback and suggestions. They really catered to my specific needs. Secondly, the people are personable and easy to work with. Whenever I need something, they're a call away. The moment that I met KP, I realized why the people at UA are the way they are. I didn't expect for him to know my name or care about who I was. However, he surprised me by knowing exactly who I am and asked me how the products have been working for me. KP's demeanor and compassion makes me want to suit up for his brand everyday."
You seem to be pretty fashion conscious (GQ Magazine), where do you find off field inspiration in terms of style? What makes your style unique?
RC: "Since I'm usually in workout clothes during the season, I enjoy following trends in the offseason. Whether it is a certain brand, an individual, or a blog, I like mixing classic pieces with more modern/trendy pieces."
How has your style evolved since rookie year? Who assisted you in that process?
RC: "My style has evolved a lot since rookie year. I look back at some of the stuff I wore and I wonder what was I thinking. It was bad. Honestly, I have to give most of the credit to my girlfriend. She has an eye for fashion and I'm always catering to her."