This slideshow requires JavaScript.
When we heard about the upcoming Paisley Pack, our first thought was "Bandanas for your feet? No thank you." Fortunately, New Balance understands that patterns look best when used in moderation. Instead of releasing a shoe that looks like a handkerchief, they went for understated accents that add texture without being too distracting. The 574 is a solid sneaker on its own, but this upgrade will take your shoe game to new heights.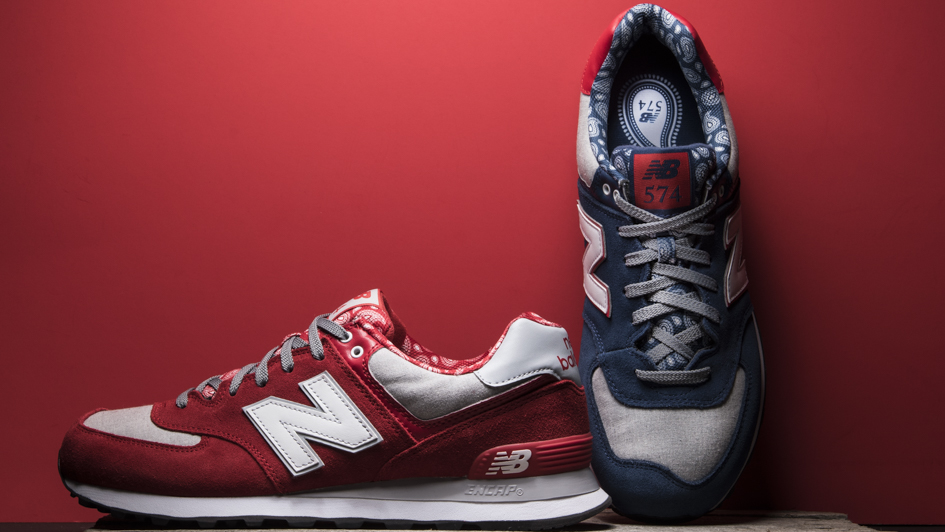 You've probably seen a paisley pattern on shirts, scarves, ties, and everything in between. The intricate droplet-shaped design originated in the Persian Empire (fancy, right?) more than a century ago, so it's only fitting that such a classic print is being featured on one of the most classic silhouettes in the retro running world.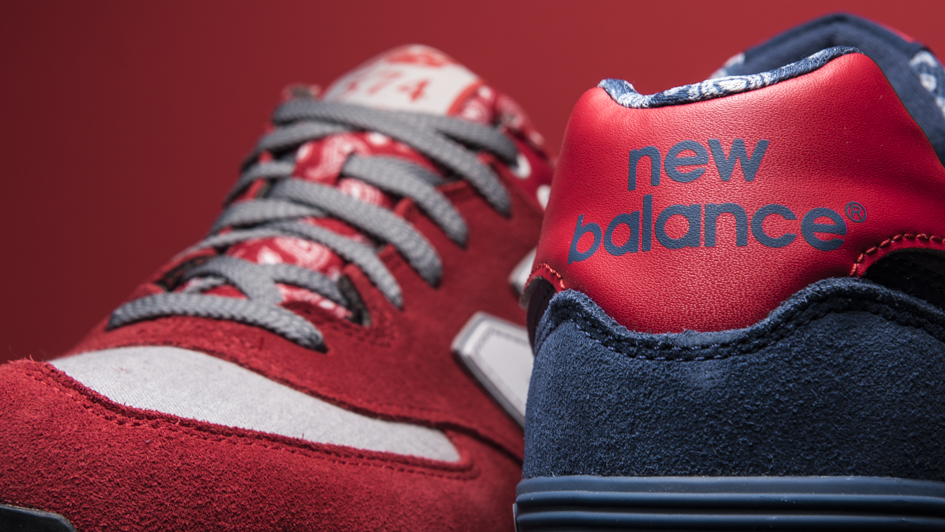 The red and blue colorways remind us of the bold hues featured in the Pique Polo Pack. If you loved the simplicity of the Polo Pack, but you crave something with a little more personality; the Paisley Pack has you covered. No matter which color you choose, you can be stylish and patriotic at the same time. Sounds like a victory to us.
These bad boys are available now. Slide on over to Finish Line's website to snag a pair or two for yourself.