In just a couple days, Jordan Brand will drop an Air Jordan 5 Retro to commemorate ProStars, a short-lived 1991 cartoon series that featured sports greats Wayne Gretzky, Bo Jackson, and Michael Jordan battling crime and helping children. While this may be the only project the two latter icons worked on together, there's more to the Bo and Mike connection than an animated show.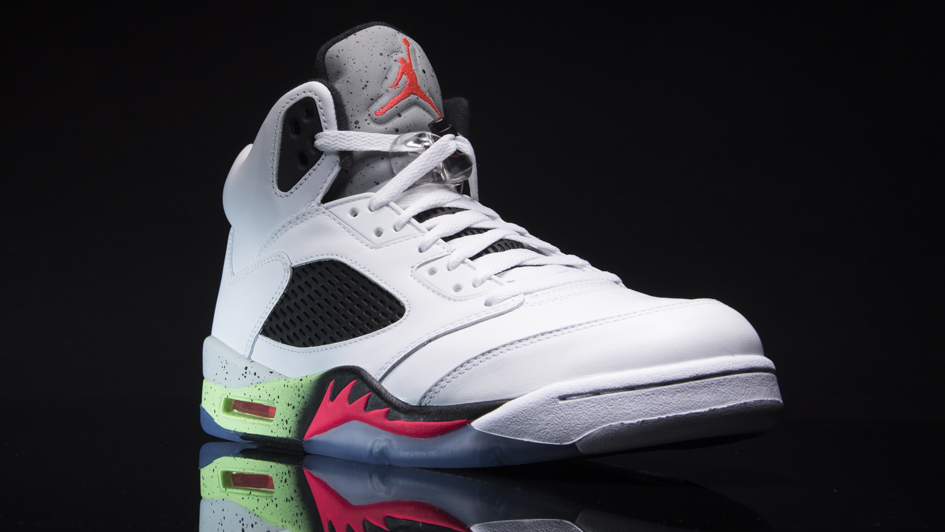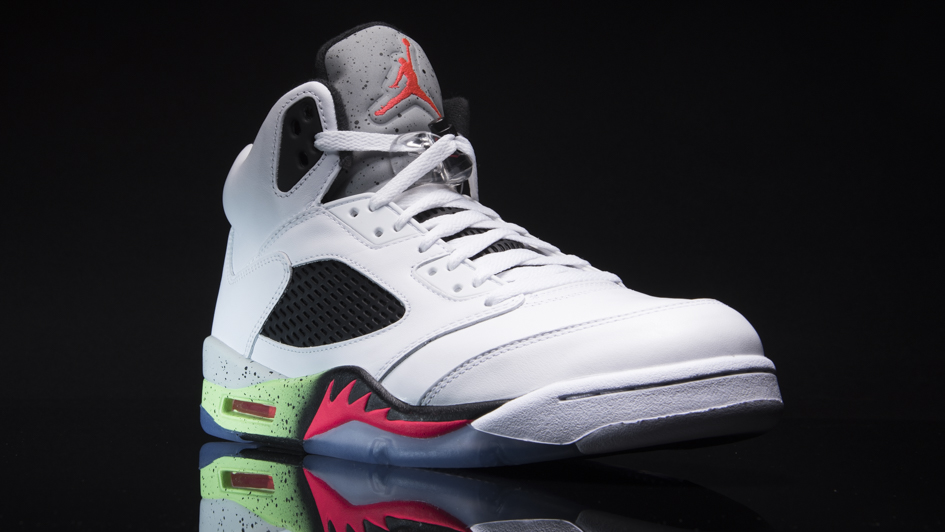 Though the two athletes never shared time in the same sports league, they shared the spotlight when it came to Nike's marketing efforts. Perhaps above all of their other fellow athletes, Michael Jordan and Bo Jackson had marketable other-worldly talent that gave them the public allure of superheroes. Mike could fly. Bo could do anything and everything at a supreme level. Alongside "Just Do It" and "Visible Air," "Air Jordan" and "Bo Knows" became two of Nike's pivotal campaigns of the late 1980s and early 1990s.
Regardless of the fact that Bo and Mike operated in different spheres, their athletic abilities and personas have been put under the microscope for comparison. Perhaps that comes with being two of the only multi-sport professional athletes of our time. At the time of their prominence, this was done in a seemingly light way, with a comic series aptly named Bo Jackson vs. Michael Jordan. Later on, ESPN would pit the two figures head-to-head in a quest to find the greatest athlete of all time. Jackson edged out Jordan in the semifinals of the bracket, going on to be named the greatest athlete of all-time.
However, without Bo, MJ's career might have taken a different turn. In a 1994 interview with The New York Times' Ira Berkow, Jordan revealed that, although much of the idea to try out baseball was derived from his father's admiration of the sport, it also came out of seeing Bo Jackson try out playing multiple sports. It looks like Jordan's looking up to Bo stemmed past his role in the pivotal "Bo Knows" commercial. Later on, Jordan would say that he and Bo shared one vital character trait. "Neither of us is very easily amazed."
Michael Jordan and Bo Jackson hung up their jerseys and retired from their respective sports long ago, and numerous Nike athletes have been phased in and out of campaigns. Nonetheless, the two icons will be revered for ages for what they brought to the table in multiple sports and for the greatness that they symbolized in their Nike advertisements. It takes a certain motivation to do what Bo and Mike did, and that, more than anything, is what should be celebrated.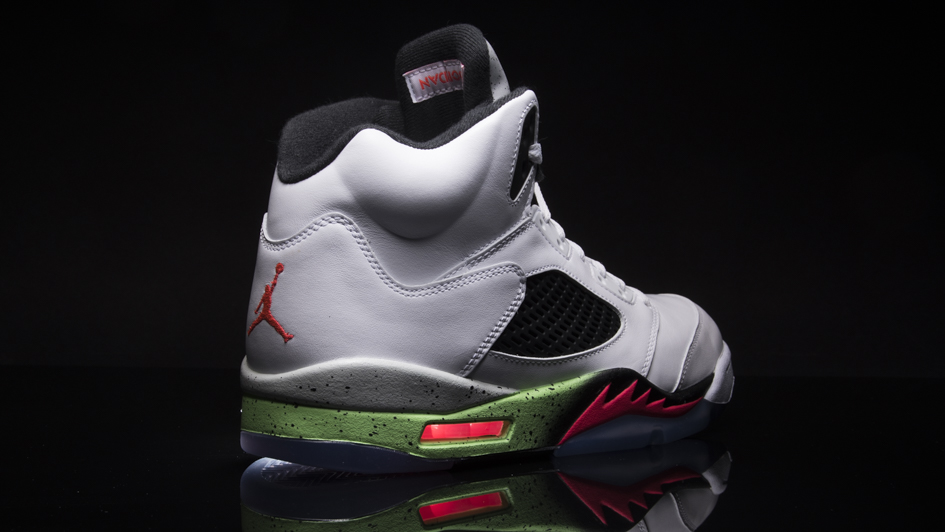 So while the "ProStars" Air Jordan 5 Retro gets its eye-catching colorway from the namesake cartoon series, there's more to commemorate than the athletes' mission to fight crime. The sneaker represents the unrelenting drive that lifted Bo Jackson and Michael Jordan to impeccable heights. If the "Air Jordan" and "Bo Knows" campaigns ever spoke to you, or you admire the lengths to which two of the world's greatest athletes went to achieve all that they did, the "ProStars" Air Jordan 5 Retro is for you.
Pick up the "ProStars" Air Jordan 5 Retro at 10am on Saturday, June 6 at FinishLine.com.