Mother's Day is going to come up faster than you think. It's alway good to get those wheels turning ahead of time so you're not stuck the day of, running to the grocery store to seize the first things you see as a last-minute solution. To help prevent that, we asked the #FNLFam, What to Get Mom for Mother's Day? Below, father, product tester, runner, and blogger at PavementRunner.com, Brian Kelley gives you some ideas in what he's helping his daughter get for mom this year.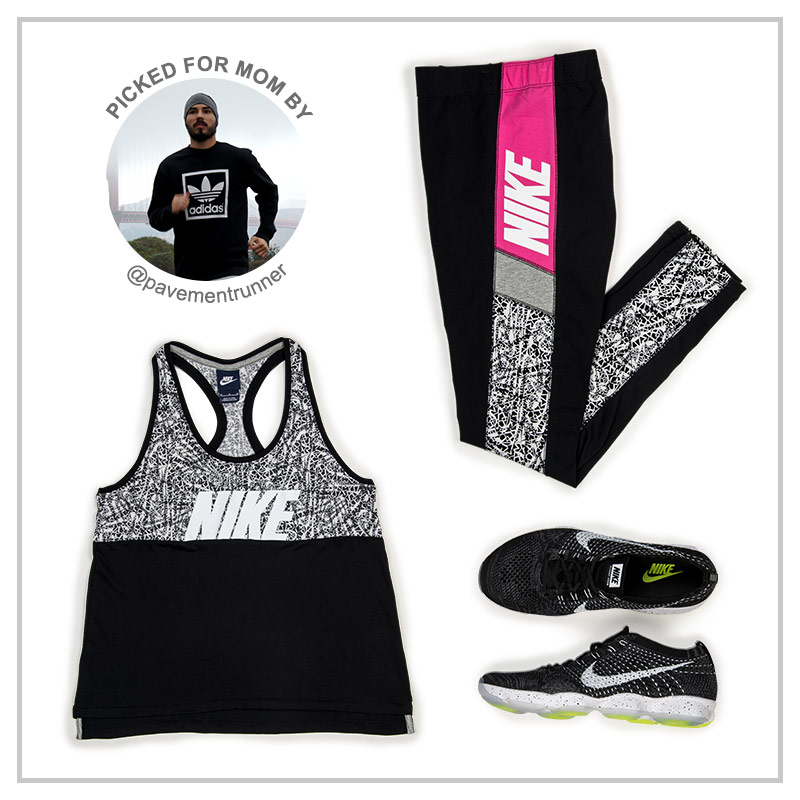 On his gifts for his wife, Brian says:
"As a huge fan of the Flyknit look and feel, I knew my wife would love the light and supportive feel. The pods at the bottom will give her traction during her workout and allow her to move quickly. It's the perfect combination of comfort and performance in a shoe."
"The unique print and color-blocked design provides instant style to any workout. Being able to pair this tank with several different leggins options will make my wife's closet very happy. With the NIKE name written across the top, she'll let everyone know she is bringing her workout game strong."
Women's Nike Club Colorblock Leggings
"My wife loves to workout in leggings, and the design along the side will match perfectly with the top. The standout print and touch of pink adds a little flair to the classic black look."
Find these gift ideas and more at FinishLine.com.