Asheejojo stays committed to her fitness lifestyle — we are talkin' a serious dedication to races. What we also love is her dedication to having fun while she lives it. Her blog, DailyCupOfAsheejojo captures not only her love for all things fitness, but her passion for the beach, hanging out with friends, and eating delicious food. Here's what she is ringing in the new year with: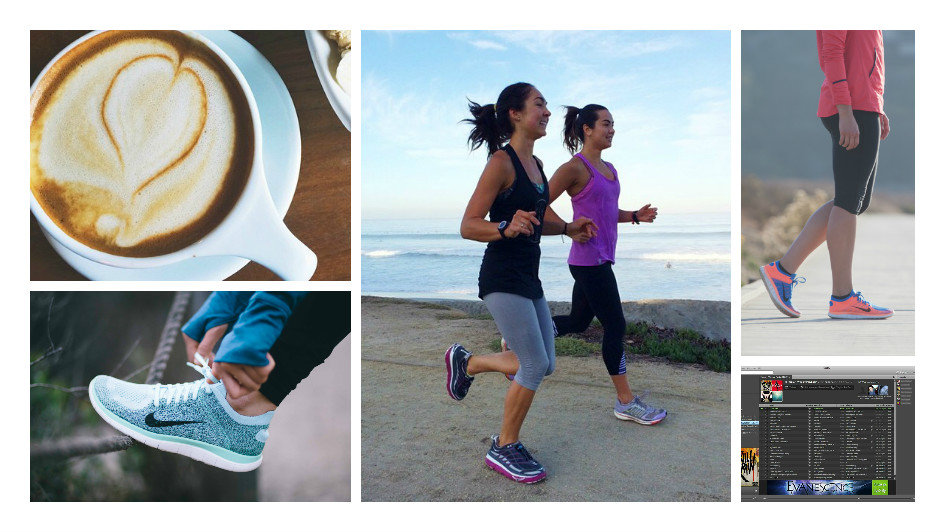 These took me into my first marathon, and I know I can rely on them to take me into my second (and hopefully a BQ) in 2015!
The phone, 'cause duh! And Spotify because I love the ease of creating playlists to fit my every mood — whether it's for a solo run or just cruising on a car ride.
I love the feel of the material of these pants, and the length is perfect for transitioning between cold and warm weather.
My favorite shoes to throw on, for a short jog or just to run to the store. No socks are necessary either!
5. Coffee
The one thing that will NEVER go out of style ;-). So necessary for early runs and to just get going in the morning!
Be sure to check out more from Ashleigh at DailyCupofAsheejojo.com and her Instagram @Asheejojo, and check out FinishLine.com for all your 2015 fitness essentials.